For a small, craggy island in the north Atlantic, Ireland produces more than its fair share of writers, playwrights and poets.
Joyce. Yeats. Beckett. Heaney. Wilde. The giants of Irish literature are also giants of world literature.
But what are the best books to read about Ireland in 2024?
We asked friends on our Facebook Group for their favourites.
Read on for the results; the best fiction, factual books, cookbooks and kids' books about Ireland.
Novels About Ireland
Ellen (and lots of other people) recommended Dublin, Princes of Ireland and Rebels of Ireland, all by Edward Rutherford.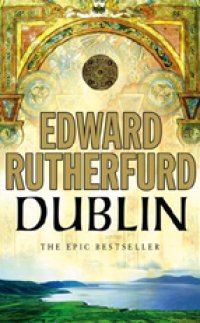 Spanning millennia, Rutherfurd seamlessly merges real life historical events with fictional writing. He succeeds in transporting the reader back to a bygone era.
Carolina loved reading the novel 1949 by Morgan Llywelyn. It's the third book in a series portraying characters caught up in Ireland's 20th century fight for independence.
Grania: She-King of the Irish Seas (also by Morgan Llywelyn) received several recommendations from our Vagabonds and Driftwooders.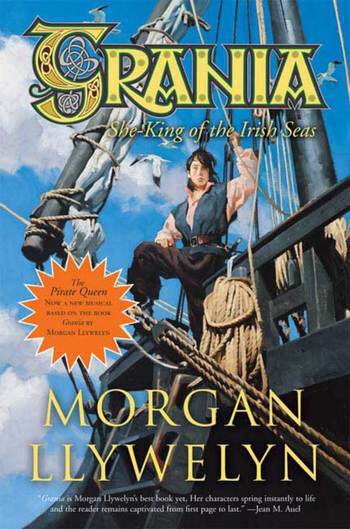 You can read more about Grace O'Malley / Granuaile on our Pirate Queen blog.
Ireland by Frank Delaney comes recommended by our past guest Dan: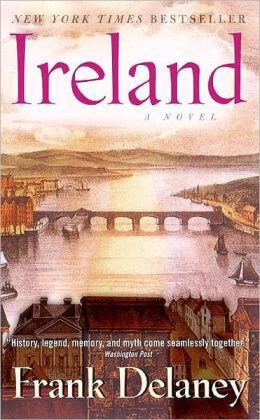 "Love how he presents the history and storytelling. The audiobook is incredible."
Rob and Richard both recommended Finnegan's Wake by James Joyce.
Derry at Vaga HQ enjoyed Angelas Ashes by Frank McCourt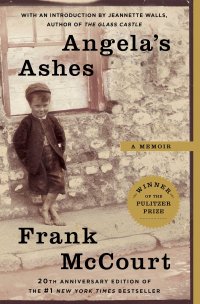 Later made into a successful film, Angela's Ashes is the first of three memoirs by Irish-American Frank McCourt. It opens with the author's early childhood in Brooklyn, where he was born. But the family returns to Limerick. According to McCourt, they were the only family heading in that particular direction - as anyone with any sense was heading the other way.
Even as the family struggle with crippling poverty and alcoholism, the author lifts the grim subject humour and charm lift
Non-Fiction Books About Ireland
Over on our Facebook page, Murphy said, "For historical context, I loved How the Irish Saved Civilisation by Thomas Cahill".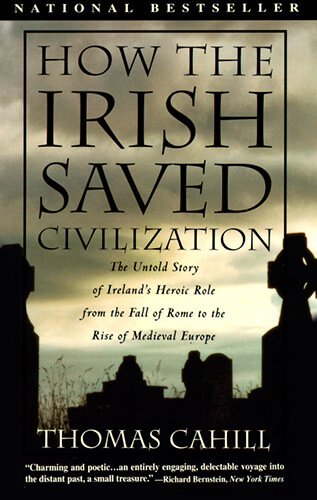 Martyn and Joe both loved Last Night's Fun: In And Out Of Time With Irish Music by Ciaran Carson.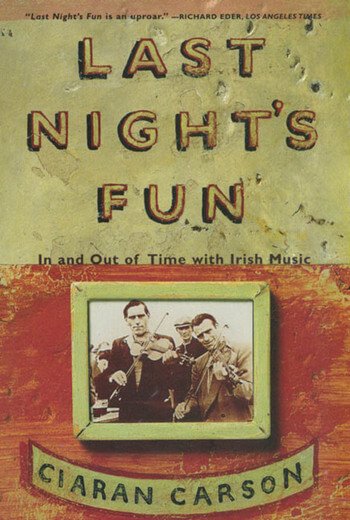 If you like Irish music, or have ever spent time in an Irish pub, you'll probably love it too!
Sara said one of her favourite books about Ireland is McCarthy's Bar by Pete McCarthy.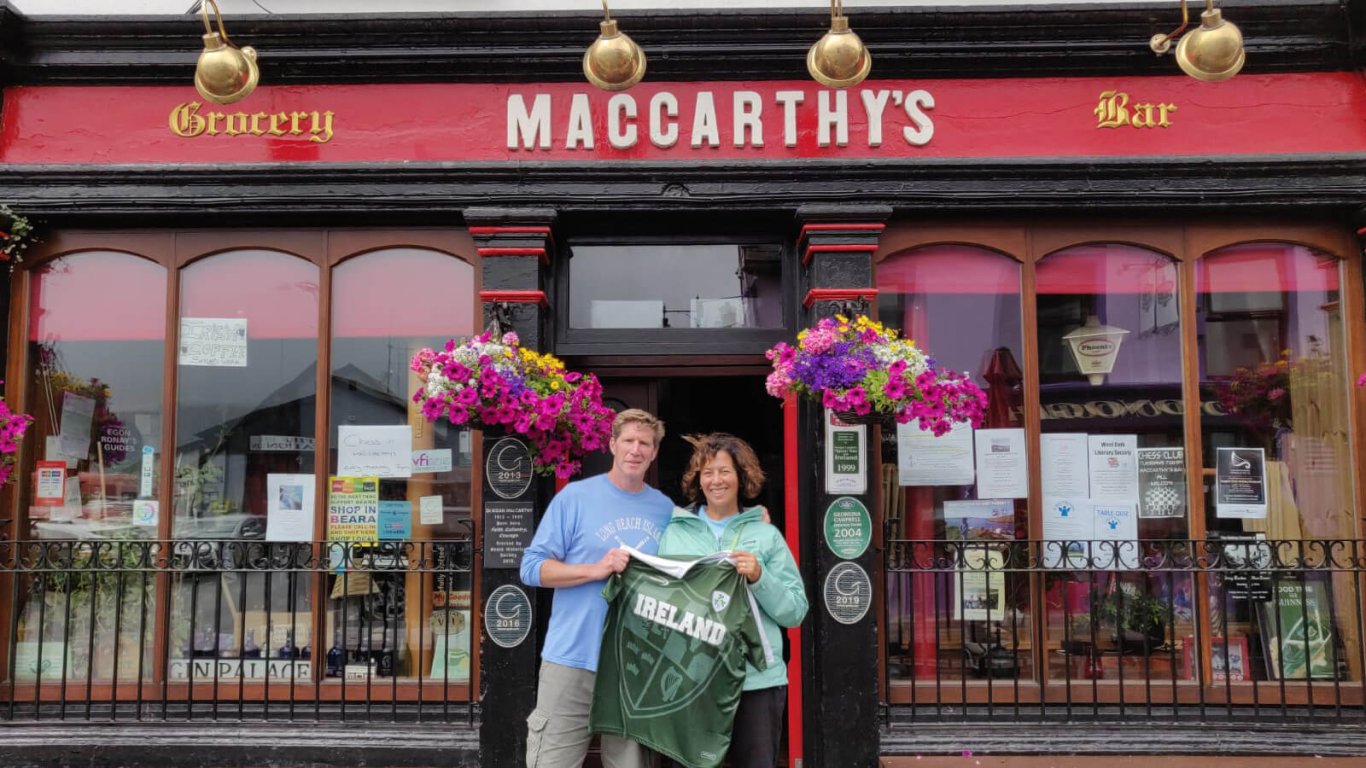 Did You Know? You get to actually visit the real McCarthy's Bar in Cork on our 12 Day Vagabond Giant Irish Adventure Tour.
Simply Delicious: The Classic Collection by Darina Allen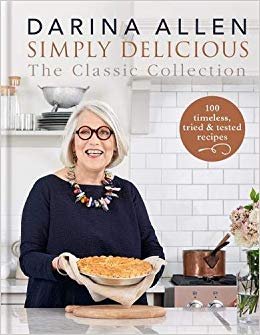 Darina Allen is Ireland's answer to Julia Child; a pioneer, who has helped reinvent Irish cuisine over the course of her career.
Everyone in Ireland grew up with Allen's Simply Delicious series of cookbooks. This modern version pulls together her favourite recipes, updating them for the 21st century.
If you're interested in Irish food, it's certainly one of the best books to read about Ireland and it's cuisine.
Renaissance Nation and The Pope's Children by David McWilliams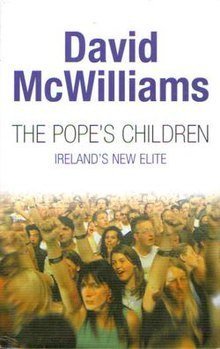 A standout on any list of the best books to read about Ireland, economist David McWilliams helps explain how modernity arrived in Ireland.
Between Pope John Paul II's visit in 1979, and the Celtic Tiger years of the early 21st century, Ireland transformed itself.
Formerly a rural, religious society, Ireland has been urbanised, modernised and globalised over a very short space of time.
Books About Northern Ireland
Coming right up to date with contemporary fiction, Chris recommended Milkman by Anna Burns.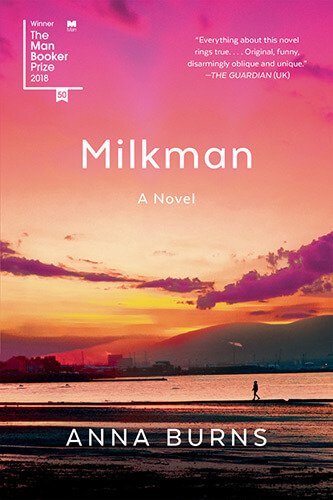 This stylistic novel about Northern Ireland won the 2018 Man Booker Prize in the UK.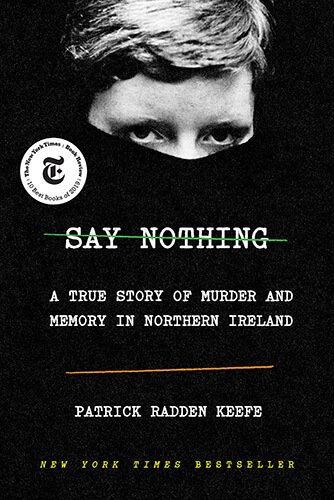 Say Nothing by Patrick Radden Keefe was recommended by Steve: "A real eye-opener, mostly about The Troubles."
Natives and Newcomers: Essays on the Making of Irish Colonial Society, 1534-1641 by Ciaran Brady
Jerome recommended this one: "Anything on the Elizabethan plantations and the plantation of Ulster would go a long way to explaining how complex Irish history is-and the different perceptions on what it means to be Irish today."
Dominic's favourite book to understand Northern Ireland is Puckoon by Spike Milligan.
Jane and Monica both enjoyed Trinity by Leon Uris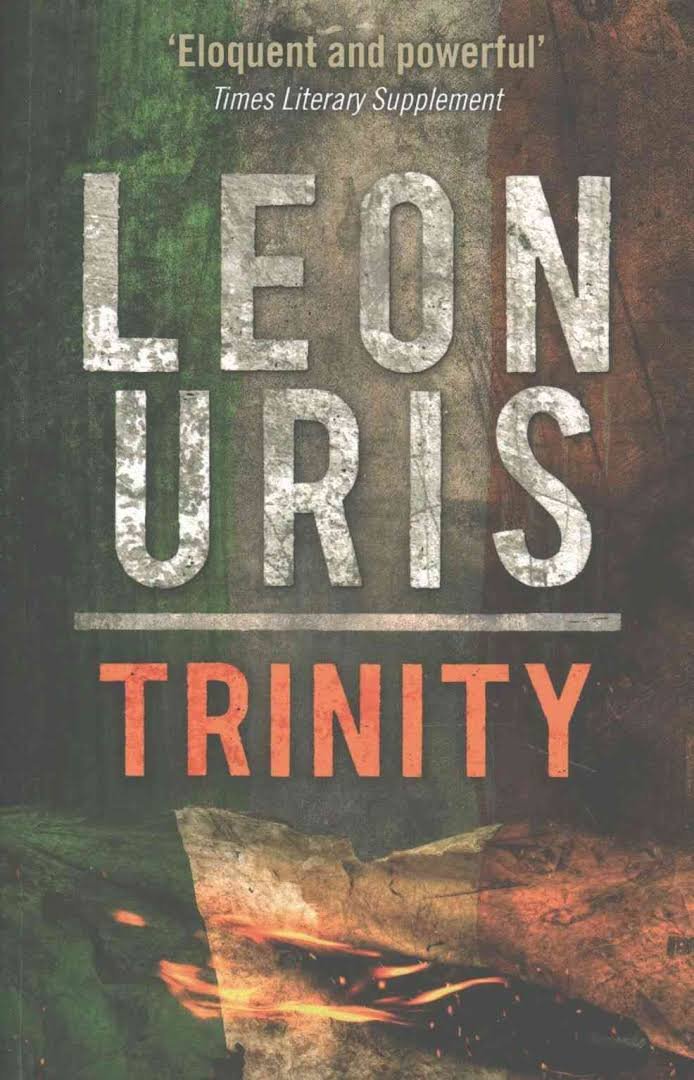 Set at the turn of the 20th century, Trinity tells the story of intertwining families and a love story that crosses the social and religious boundaries between them: The Larkins are Catholic hill farmers from Donegal. The MacLeods are Protestants shipyard workers from Belfast.
The book centres on Conor Larkin, a young idealistic Catholic rebel. Conor falls for a valiant and beautiful Protestant girl who defies her heritage to join the Republican cause. Though fictional, the historical background to Trinity is brilliantly researched and makes for a captivating read.
Both our active Vagabond 7 Day Magnetic North and our more relaxed-paced Driftwood 6 Day Northern Island tour through Northern Ireland.
Funny Books About Ireland
The Barrytown Trilogy by Roddy Doyle is a modern Irish classic.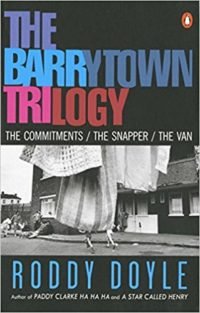 Written in colloquial, foul-mouthed slang, Roddy Doyle's three interwoven stories capture the essence of 1980s and 1990s Dublin.
The Commitments is a raucous tale about the coming together (and subsequent falling apart) of an Irish soul band.
The Van portrays the 1990 World Cup through the eyes of two friends selling fishnchips from a food truck.
The Snapper covers the shame and scandal caused by a one night stand and unwanted pregnancy. All our tours start in Dublin so you can savour this vibrant City for yourself.
All three Barrytown books have been made into movies. All three are hilarious!
Laura recommended The Third Policeman by Flann O'Brien
When journalist Brian O'Nolan wrote under the pseudonym Flann O'Brien, he managed to capture the often surreal humour and madcap nature of life in Ireland.
Tracy, Nancy and Elizabeth all loved Round Ireland with a Fridge by Tony Hawks.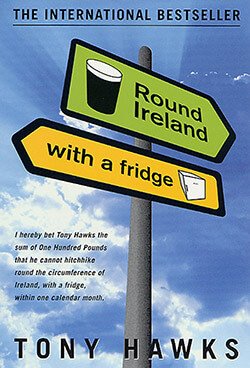 Hitchhiking is not everyone's cup of tea. Now imagine a large, kitchen appliance coming along for the ride!
Englishman Tony Hawks lost a drunken bet and found himself in this ridiculous situation.
It's a bit crazy. It's very funny. But isn't that the Emerald Isle in a nutshell?
This really is one of the best books to read about Ireland.
Fridges are an optional extra when you tour Ireland on our 11 Day Driftwood Discover Ireland.
Less Serious/Kids Books About Ireland
At VagaHQ in Ireland, we keep a hallowed copy of Irelandopedia by Fatti Burke.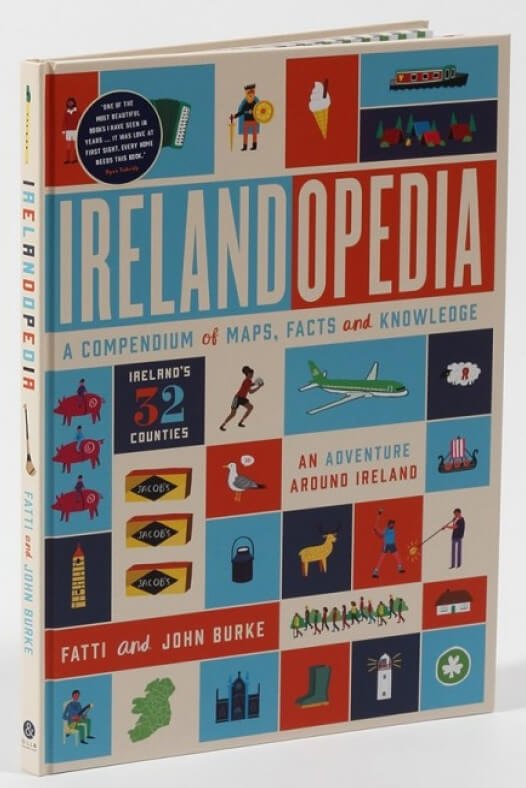 This beautifully illustrated book is an accessible and very funny encyclopedia of all things Ireland.
In a similar vein, one of our top fans, Wanda, recommended Irishology by Ronan Moore.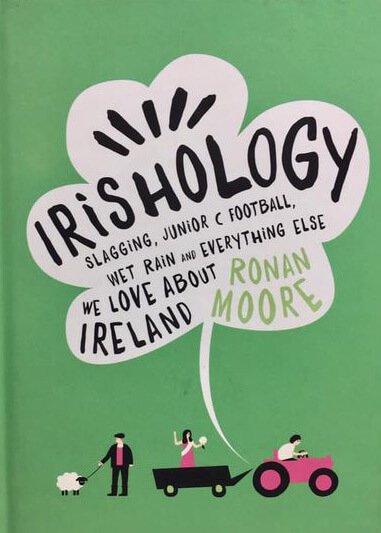 According to Wanda, this is a "great craic" and helps explain lots of peculiarly Irish phenomena.
For example, 'slagging', 'wet rain' and Junior C Football.
Confused? You should check out What Are Some Things The Irish Do Best?
Books About Irish Folklore & Mythology
Thirty Two Words for Field by Manchán Magan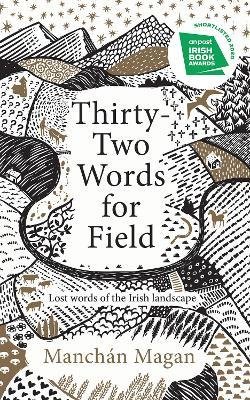 "Before we cast old words aside, let us consider the sublime beauty and profound oddness of the ancient tongue that has been spoken on this island for almost 3,000 years."
This love-letter to the Irish language manages to tie together many strands of Irish history, mythology and modern culture in a poetic, cerebral but still very readable package.
The Táin translated by Thomas Kinsella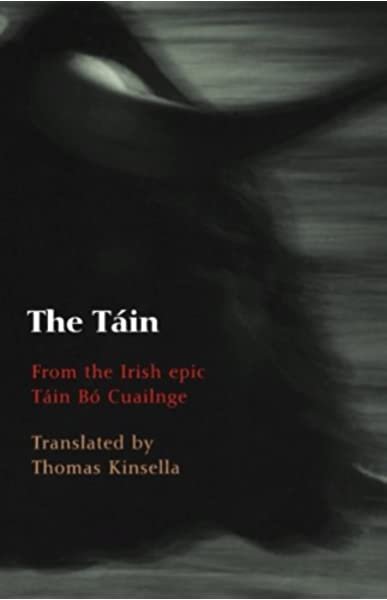 This epic tells the story of a great cattle raid by the armies of Queen Medb (pronounced May-uv).
The great hero of the tale is Cu Chulainn, a figure central to Irish (but also Scottish and Manx) mythology.
Thomas Kinsella's evocative and energetic interpretation of The Tin brings to light the savagery and strangeness of early Christian Ireland. A great choice if you'd like to dive deeper into Irish mythology.
A Treasury of Irish Folklore by Padraic Colum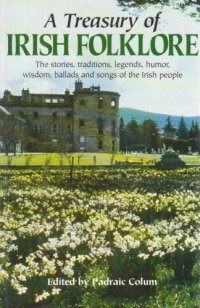 Drawn from legend, ballad and song, this is a great introduction to Irish folklore.
In an age before TV and radio, storytelling around the hearth lent itself to a continued oral tradition and a reputation for Irish poets, writers, wit and wisdom.
First printed in 1944, A Treasury of Irish Folklore is one of our top picks among the best books to read about Ireland. It's full of Irish humour!
If ...[those girls] were hanged for their beauty, they'd die innocent."
Feature image by Paul Schafer on Unsplash