All corners of the world have been graced by Irish settlers over the centuries. But Ireland has a habit of calling you back to its shores. Now, more than ever, people are searching for identity and heritage.
It's an exciting prospect to travel to the country of your ancestors and trace Irish ancestry across it. This is a journey that our Vagabond and Driftwood Tours are happy to guide you on.
But in these uncertain times, we'd like to help you find clues about your Irish roots in a safer way. As a complement to our popular genealogy guide on how you can trace your Irish roots, we decided we'd answer some of the most common questions we're asked on how to trace Irish ancestry.
And if you'd like some more inspiration, you should also read our blog about the Davidson family who came from America to discover their Irish roots.
Do People from Ireland Consider Irish-Americans To Be Irish?
The short answer to this is yes, of course they do.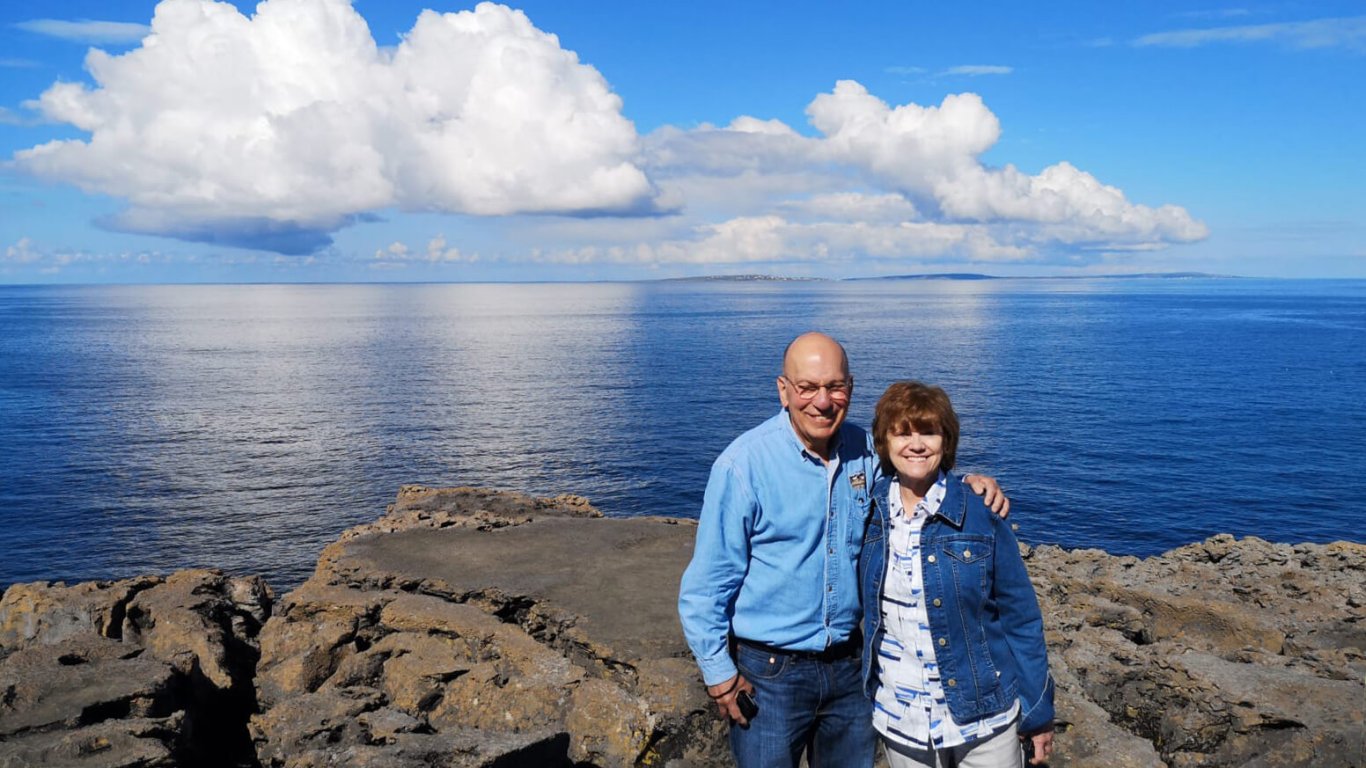 However, the answer may depend on who you ask...
Irish-Americans have Irish blood. People from Ireland are always happy to welcome them. But we're a humble people, so we're occasionally baffled that anyone would claim their own Irishness as enthusiastically as many Americans do.
Ireland is rightly famous for the warmth of its welcomes. So if you're Irish-American (or anyone else, really) then come and visit. Come and tell us what you know about your Irish heritage and we'll be happy to listen! Come chat in a pub (Ireland has a few). You'll find us every bit as friendly as our reputation.
Perhaps we can learn one or two things from each other about being Irish.
Mac Vs. Mc – Which Is Irish And Which Is Scottish?
You may have heard the argument about 'Mac' and 'Mc' surnames. Many people assert that a name beginning with 'Mc' (like McCarthy) is Irish whilst all 'Mac' names are Scottish. This, however, is nonsense!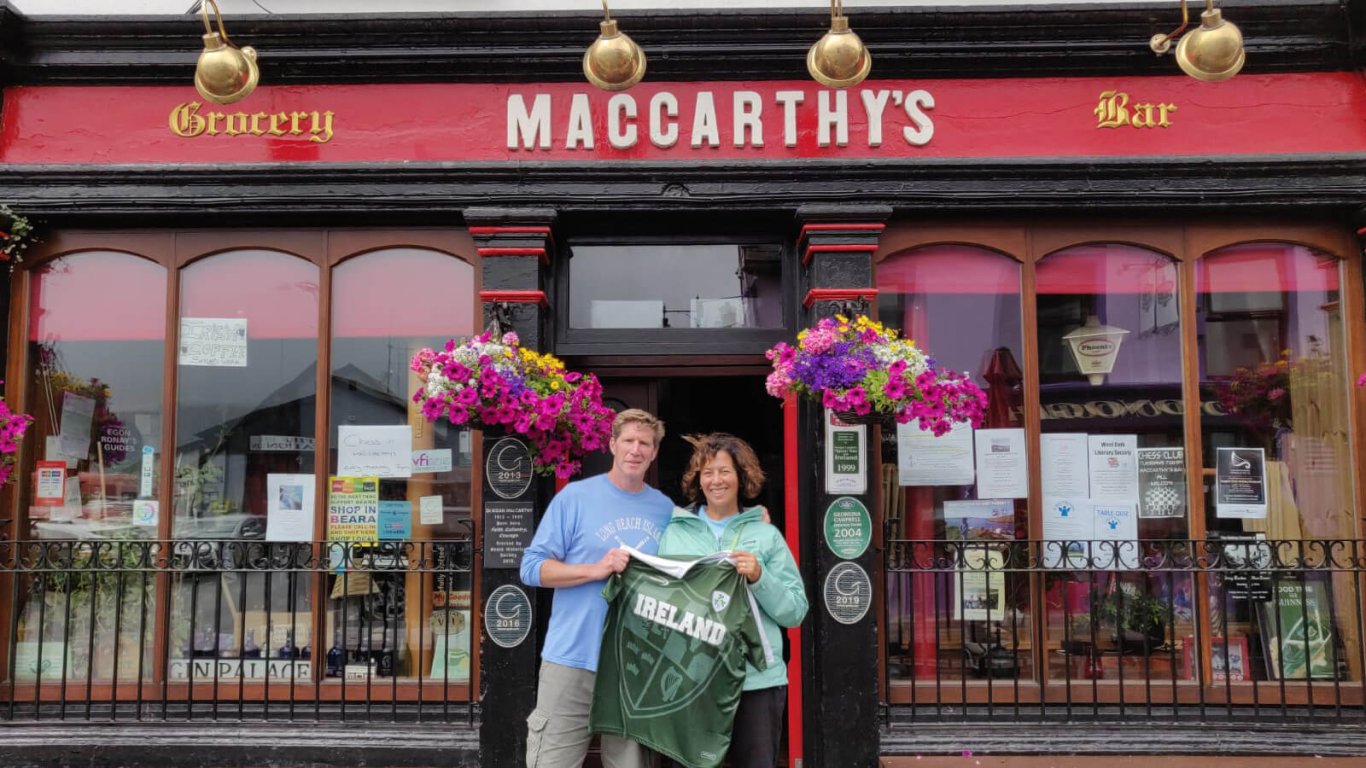 'Mc' is actually an abbreviated form of 'Mac' and means 'son' in Irish/Scots Gaelic. So 'Mac' and 'Mc' surnames mean the same thing. And because people from Ireland and Scotland have migrated, intermarried and switched countries countless times over the centuries, either spelling can be Irish or Scottish in origin.
Of course, that may be bad news if you are looking to find out how to trace Irish ancestry. Unfortunately you'll have to dig a little deeper than one of these names to find your roots.
There is one surname element you can bet your bottom dollar is Irish though. If your surname starts with an O' your people most likely hail from the Emerald Isle. O'Neill means a son or descendent of Neill. And so this form is very similar to Mc and Mac.
Similarly, 'Nic' or 'Ní' means 'daughter of…' It's common for Irish women to translate their surname into Irish with this suffix attached. For example, Mary O'Donnell would be Máire Ní Dhomhnaill in Irish.
If you'd like to talk about your Irish name with other people, Vagabond has its own Irish Roots History and Genealogy Facebook group with 400+ engaged members.
Are Irish People Partially Or Fully Descended From Vikings?
Ireland has been invaded many times over the course of its history; the Elizabethan English, the Normans, and, of course, history's most famous marauders: the Vikings.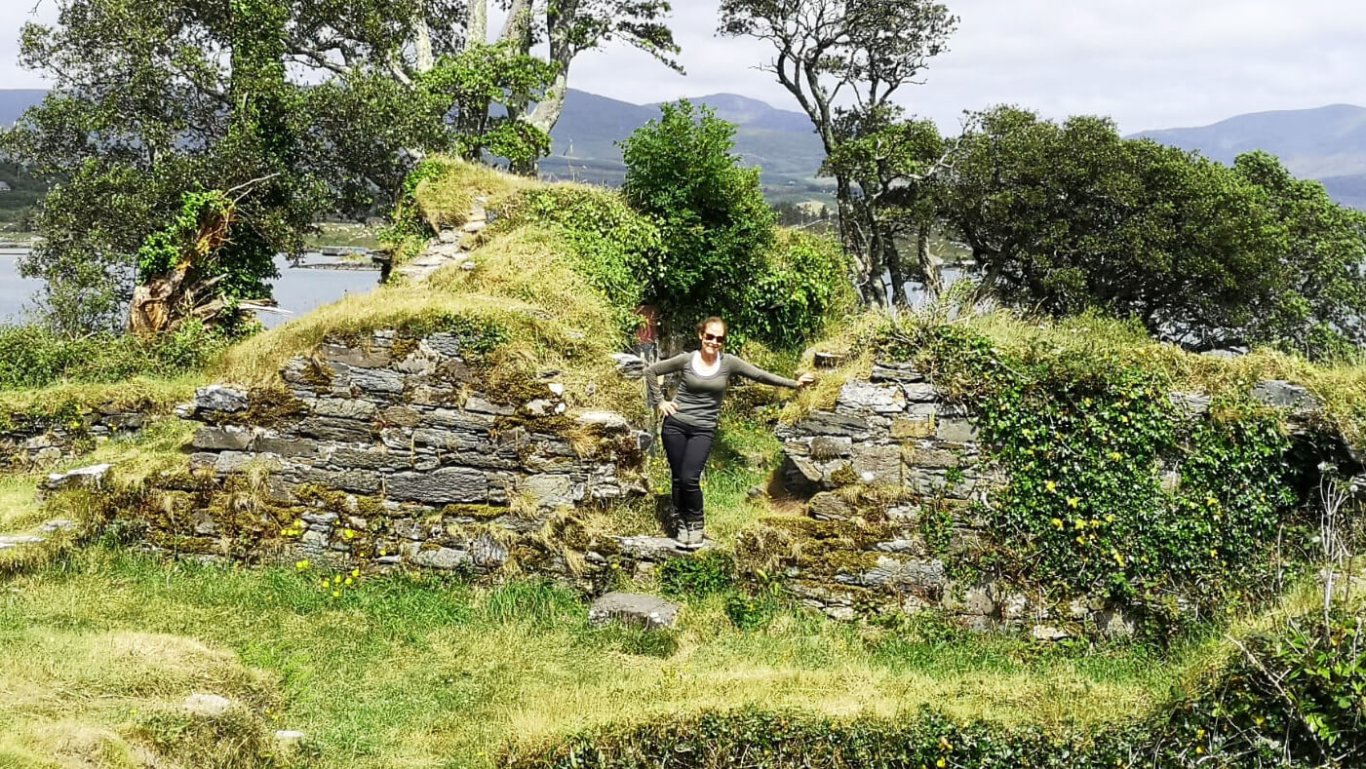 Many invaders stayed. Over time, the Vikings preferred farming and building settlements in Ireland to pillaging monasteries. The Vikings founded great trading towns like Waterford and Dublin.
It isn't easy to track without gene testing but there are a few Irish surnames that indicate a Viking ancestry. Names like 'McAuliffe' translate to 'son of Olaf', and 'Doyle' is an Anglicisation of 'Ó Dubhghaill' which means 'son of the dark foreigner'. Dark foreigners were largely how the Vikings were seen when they first arrived!
Norman names are easier to trace. If you're a Fitzpatrick, a Butler or a Johnson, consider yourself Norman — at least to some degree!
The Anglo-Norman invasion and settlement of Ireland began in the 12th century. Though the Gaelic Irish became an underclass in many areas, Norman settlement led to wide intermarriage and cultural interchange between the two cultures. In later centuries, the descendants of those original Norman families became known as 'more Irish than the Irish themselves.
Who were the first settlers to Ireland? Research indicates that the strongest genetic correlation is between the Irish and the northern regions of Spain and Portugal. These early explorers presumably set forth from Iberia as the last Ice Age came to an end and the glaciers covering Ireland receded.
What's the moral of the story? Ireland, like just about everywhere in the world, is a genealogical melting pot. Who knows what other mysteries will be unearthed in the future?
Why Are There More Irish in America Than In Ireland?
While the US population has historically grown through immigration, Ireland's population has gone in the opposite direction. It fell dramatically between the Great Famine of the 1840s and the 1990s. Ireland was a net exporter of emigrants until the Celtic Tiger era.
💡 Did You Know? The population of the Republic of Ireland only recently reached its mid-19th century level.
Press Page Population and Migration Estimates 2019https://t.co/mOLzPTKMS4 #CSOIreland #Ireland #Population #PopulationEstimates #Migration #MigrationEstimates pic.twitter.com/2tk1MBMkDe

— Central Statistics Office Ireland (@CSOIreland) August 27, 2019
The history of Irish immigration to America goes as far back as the late 16th century. In a way, this immigration has become part of the fabric of both countries. Wave after wave of Irish moved to The New World seeking a fresh start and new opportunities over the centuries, creating a varied and complicated Irish diaspora – not just in Ireland, but around the world.
In fact, it's estimated that the global Irish diaspora makes up about 70 million people – a significantly higher number than the island's current 6.6 million population (including Northern Ireland).
America saw the biggest influx of Irish immigrants during the Famine years, from 1845 to 1849. Poor and starving, many of these immigrants only spoke Irish. They tended to stick together, creating strong communities that last to this day. It's this strong sense of family and community that keeps the Irish population of America thriving.
Many of the United States' most famous presidents have Irish heritage. These include Andrew Jackson, Theodore Roosevelt, and John F. Kennedy.
Visit the JFK homestead in Wexford on our 6 Day Driftwood Ancient Ireland Tour
Where in Ireland do Irish Americans come from?
Everywhere! Irish people from all parts of the island have emigrated to America over the years. And so Irish Americans have roots all over the Emerald Isle.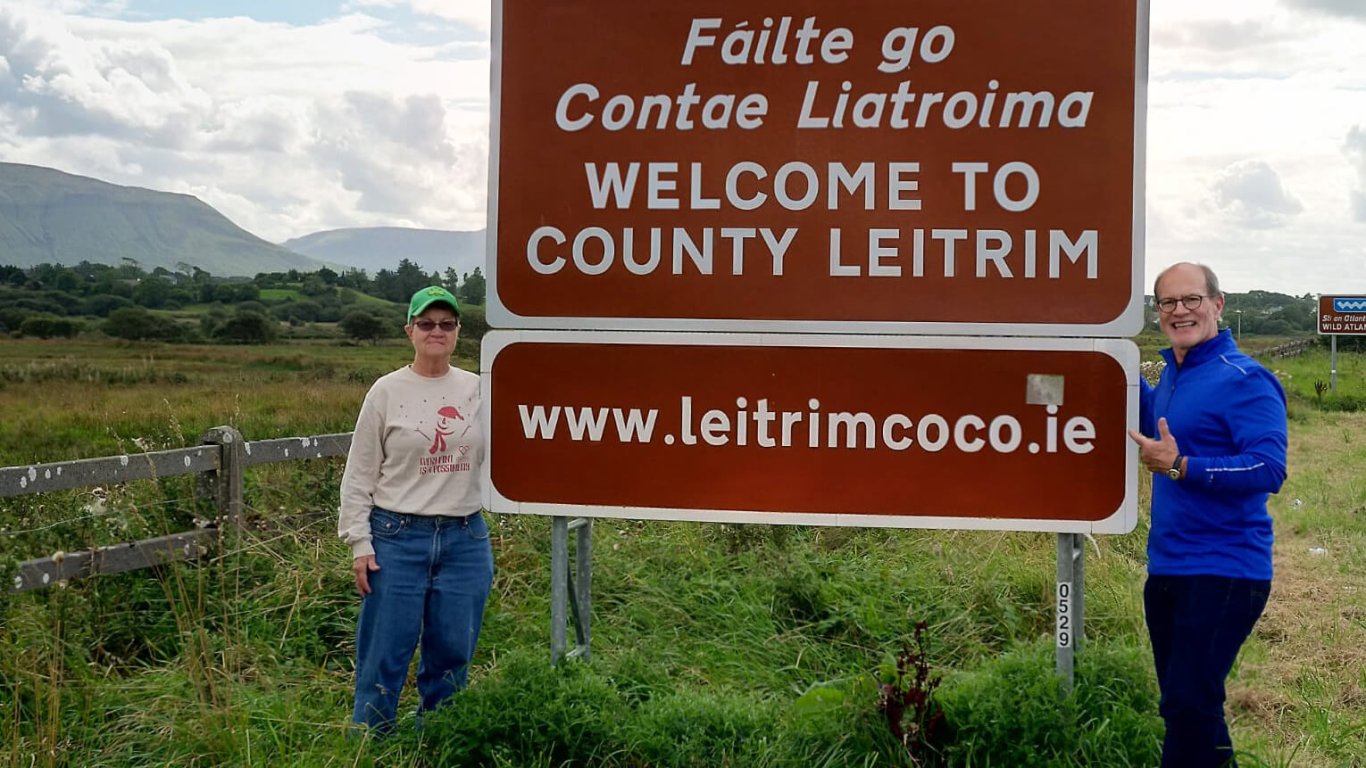 Naturally enough, Irish immigrants have been attracted to neighbourhoods where family members or close contacts had already settled. For example, Blasket Islanders, from the western wilds of the Dingle peninsula, carry a strong connection to Springfield, Massachusetts.
"Massachusetts seemed much nearer to them and their Island home than their own capital city of Dublin"

"Whoever went first, they soon sent back for a brother or a sister, lending the passage money, and taking care of the initiation when the new arrival appeared on the steps of the old railway terminal on Main or Lyman Streets."

Cities in the USA and Canada with Major Irish Populations
New York
Boston
Philadelphia
Chicago
Dallas-Fort Worth
Los Angeles
Washington DC
Atlanta
Phoenix
Houston
Pittsburgh
Louisville
Nashville
Raleigh
Calgary
Edmonton
Vancouver
St. John's
Charlottetown
Wherever you call home, when you're ready to find your Irish roots and trace Irish ancestry, we recommend you come on over to explore the whole country.
We'll make sure you get the most out of your visit to Ireland. Our relaxed Driftwood Tours are perfect if you want to take a leisurely pace. Our Vagabond Cultural Adventures are for active adventurers with hiking, biking and kayaking at the top of their lists.
No matter how you want to explore the country, tracing your Irish roots, or just enjoying the beauty that abounds here, we are here to help. If you have any questions, don't hesitate to get in touch. Come home to Ireland with a little help from Vagabond Tours!
Enjoy these other blogs about geneaology and tracing Irish ancestry: