Hi, I'm Michael; a tour guide and itinerary expert here at Vagabond Tours.
Here, I've shone a light on the must-see experiences to include on your tour of Ireland's south east.
This less-visited region is one of the island's undiscovered treasures.
After you've read my south east Ireland guide, I hope you'll understand more about the towns, geography, culture, traditions and stories of the area. You'll meet historic inventors, soldiers, invaders and emigrants along the way.
Read on for top travel tips and things to do while touring south east Ireland!
🗺️ South East Ireland: Getting Acquainted
First things first, what are the main geographical features in south east Ireland?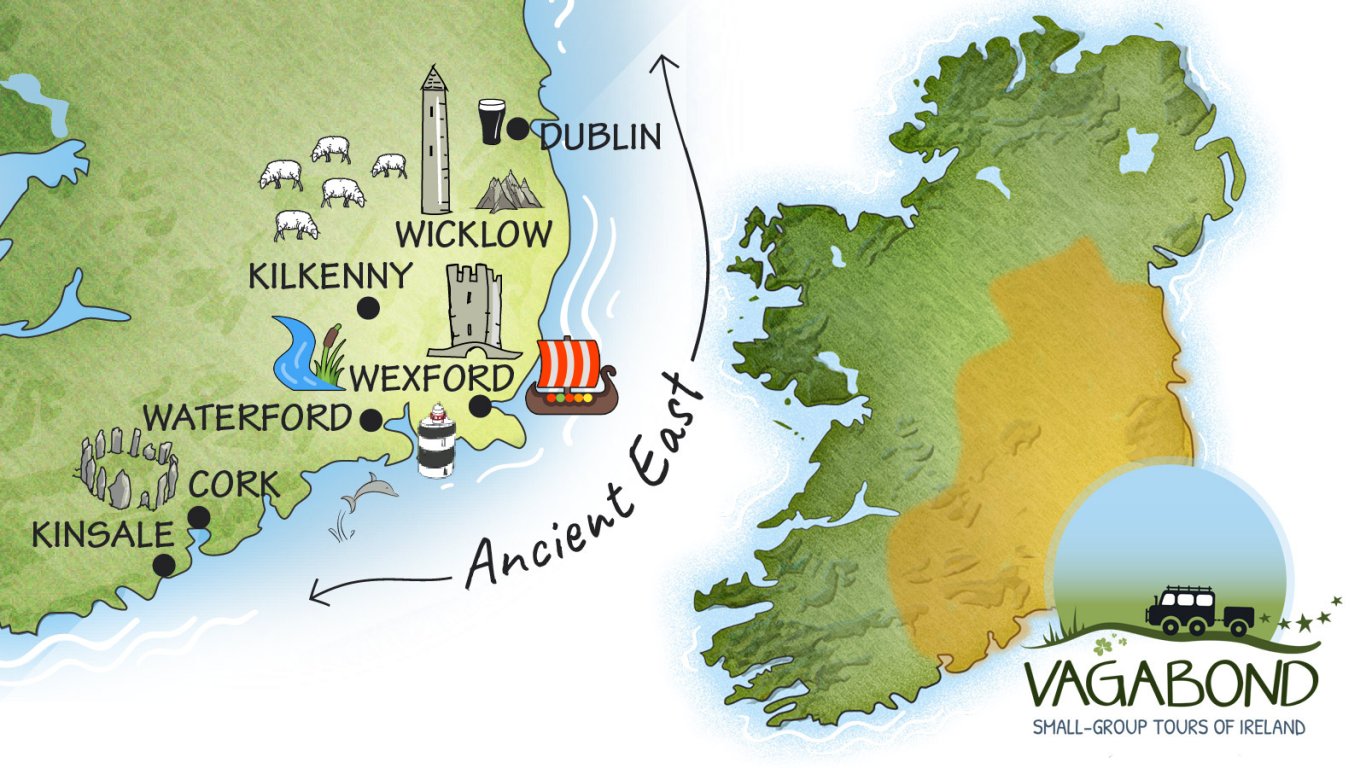 The good news is that compact cities, towns and quaint villages — rather than large metropolises — dominate in Ireland's southeast.
The walkable cultural attractions of cities like Kilkenny and Waterford should be on every visitor's list. Then make sure you stop into little towns; like riverside Inistioge or seaside Ballycotton.
Speaking of the sea, this corner of the island features a gentler coastline than the Wild Atlantic Way or Northern Ireland. There are less jagged peninsulas and islands. Think beaches with golden sand, not rocks.
Of course, you are still in an extremely picturesque part of Ireland. You'll find coves, cliffs and amazing beaches the whole way along the eastern and southern coastlines, from Cork to Dublin.
Finally, despite the south east region being flatter, relatively speaking, than elsewhere in Ireland, it boasts Ireland's largest upland area — the Wicklow mountains — as well as little known mountain ranges, such as the beautiful Comeraghs.
Now... Those all-important things to do...
🌊 The Hook Peninsula & Lighthouse
Maps will show you that the Hook Peninsula is located in county Wexford.
Yet when you visit, you can't help noticing that this distinctive peninsula feels... just... different.
The locals speak with a distinct accent.
This is reflected by the geography of the Hook; a flat and narrow band of green fields and rocky shore that curls out into the Celtic Sea.
You simply can't visit 'the Hook' without stopping by its famous lighthouse.
And get this; this is the oldest continually-operational lighthouse on the planet!
🤯 FACT. There has been a beacon lit on this headland for at least 850 years.
What's more, the Hook Lighthouse is incredibly picturesque.
Join a tour to climb the winding staircase and reach the light room. Your reward is incredible ocean views.
Eagle-eyed visitors might even spot a whale or dolphin moving across the Celtic Sea; the Hook Peninsula is a known humpback hangout!
Hook Head is also a fossil-hunter's paradise. A close examination of the rocky foreshore can reveal fossilised sea creatures, millions of years old.
The Hook really is a world apart.
🎅🏽 Visit Saint Nick's Grave at Jerpoint Park
"Do you believe in Santa Claus?"
Prepare to be asked this question when you visit the atmospheric ruins at Jerpoint Park in Kilkenny.
That's because it's believed that the original role model for Father Christmas is buried here.
Saint Nicholas was born in the 3rd century AD in what is today Turkey. His generosity and gift-giving led to him becoming a patron saint of children.
Christianity grew and Christmas became its biggest festival. With a feast day on December 6th, 'Saint Nick' was the obvious model for Santa Claus.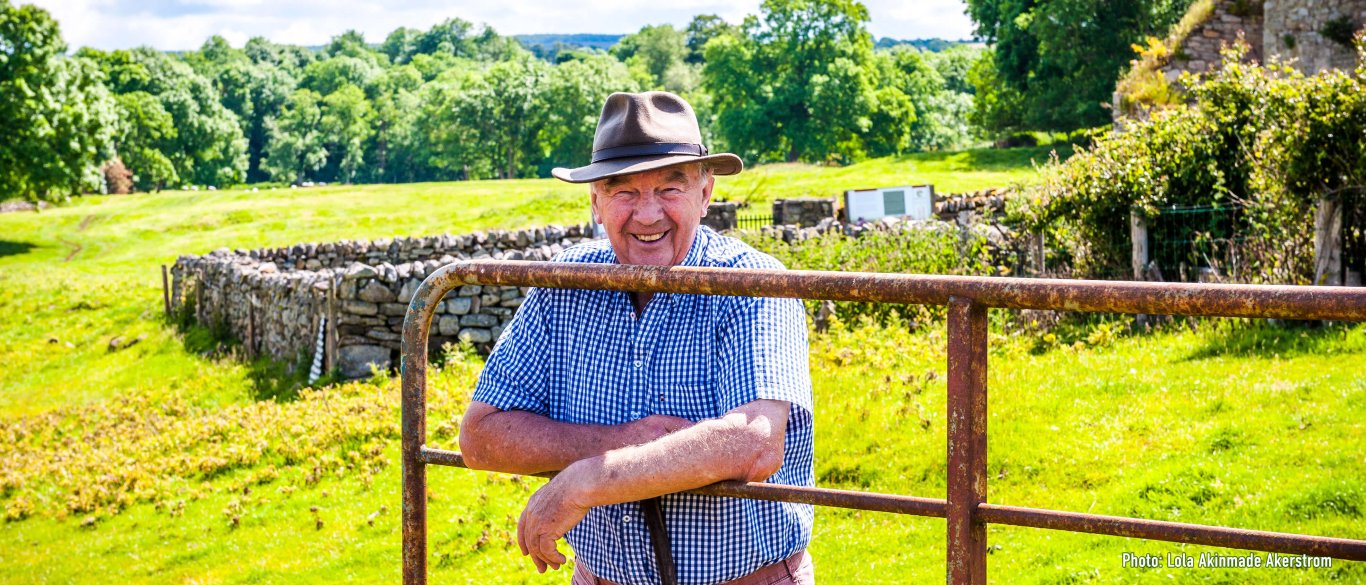 But how did his remains end up in Ireland?
Anglo-Norman knights carried the saint's remains back from the Crusades to be interred on this site.
Besides Saint Nicholas' grave, Jerpoint Park is a treasure chest of hidden histories.
Local man Joe O'Connell is your charismatic tour guide and accomplice in unravelling the mysteries of this site.
There's a large ruined church and clues to the medieval town that once stood here, with a court house, a woollen mills, a tannery, a brewery, a tower house and two water wheels.
What an amazing place.
---
If you're interested in touring Ireland's south east with us, make sure you check out our relaxed Driftwood experience, the 6 Day Great Southern Ireland Tour.
---
🥃 Jameson Whiskey Experience
Whether you're a whiskey connoisseur, a history buff or just a passing visitor, you'll be delighted by the guided tour of Jameson Whiskey in Midleton.
Established in Dublin over 200 years ago, this famous whiskey distillers permanently moved south, to Midleton in Cork, back in 1975.
The tour includes a short film and a guided walking tour of the premises, led by friendly and informative tour guides.
Everyone on the tour receives the Jameson signature drink - a whiskey, ginger and lime.
💡 Pro Tip: Make sure you volunteer at the end of the tour for some whiskey sampling. Tough job but someone's gotta do it!
☠️ Dunbrody Famine Ship
Conditions aboard the 'coffin ships' were bleak beyond belief.
100s crowded into the dark crevices of the hold, with little relief from seasickness, hunger, thirst and dysentry.
The Dunbrody Famine Ship is an exact replica of such a boat. Its route brought it from Ireland to Ellis Island in New York and back.
The year of the original launch, 1845, coincided with the outbreak of the Great Irish Famine.
A mass migration followed. Vessels such as the Dunbrody earned the name 'coffin ship' due to the high mortality rate among their passengers.
In New Ross, where the Dunbrody is permanently moored, you can explore this dark but vital chapter of Irish history for yourself.
Actors dress in period costume to help visitors relive what life was like for those who had left everything behind to face an uncertain future.
They'll even give you a small part to play in their re-enactment.
🚵‍♀️ Bike The Waterford Greenway
Cycling has exploded in popularity across Ireland in recent years.
The development of 'greenways' — dedicated traffic-free cycle paths — is one of the reasons.
What is a greenway?
Greenways offer safe and scenic off-road cycling routes for both bike-curious visitors and local commuter cyclists alike.
The Waterford Greenway is one such success story.
If you're feeling energetic, you can cover the entire 46km (29 miles) from Dungarvan to Waterford city in one go.
Or if you're really serious about cycling, take fun side trips to quaint nearby towns like Kilmacthomas and Lismore.
Alternatively, take your time, hopping from village to village, through old railway tunnels, along moss-covered pathways and over viaducts.
Because the Waterford Greenway hugs the coastline, you can expect spectacular views of the Copper Coast from your saddle.
---
Bike crazy? Ask John or Dee about a customised cycling itinerary on one of our private tours of Ireland
---
🛡️ Kilkenny's Rothe House
The city of Kilkenny is simply unmissable when touring south east Ireland.
Geographically, Kilkenny is really the heart of Ireland's Ancient East.
Known as the Marble City, Kilkenny became the historic centre of wealth and political power in medieval Anglo-Norman Ireland. In its day, it was the most important city on the island of Ireland.
Kilkenny Castle reflects this grandiose past, sprawling across the compact downtown area and hugging the River Nore.
Saint Canice's Cathedral is also well worth a visit.
But our favourite visitor experience while visiting Kilkenny is the Rothe House.
This beautifully-restored medieval townhouse was home to an influential merchant family when the power of Kilkenny was at its height.
Climb multiple stories, learning about daily life in 16th century Ireland as you go.
You'll be amazed by the many original features at the Rothe House. These include stone walls and staircases, timber beams in the banqueting hall, the original kitchen and beautiful gardens.
This is a history lesson delivered on a very human scale.
😇 Glendalough
Nestled at the heart of Ireland's largest National Park lies Glendalough.
This steep mountain valley of two lakes is not just naturally scenic; it's also home to one of Ireland's best preserved monastic sites.
Back in the early Christian era (around the 6th century), Glendalough was an important pilgrimage site.
Believers flocked here from all over Ireland to visit the valley's seven important churches.
Today, visitors still flock from far and wide to view the remaining church ruins and prominent round tower, learn about its patron saint Kevin and feel the serenity in ancient oak forest.
Glendalough is just one jewel in the crown that is the Wicklow Mountains National Park.
Find out more about Ireland's six beautiful National Parks in our blog
✨ House of Waterford Crystal Tour
When you step inside the blowing room on the Waterford Crystal factory tour, you're first confronted by noise and bustle.
This is an atmosphere that has stayed more or less the same since 1783 when the factory opened.
Even today, Waterford Crystal glassware is a prized possession in many households worldwide; displayed with pride on special occasions.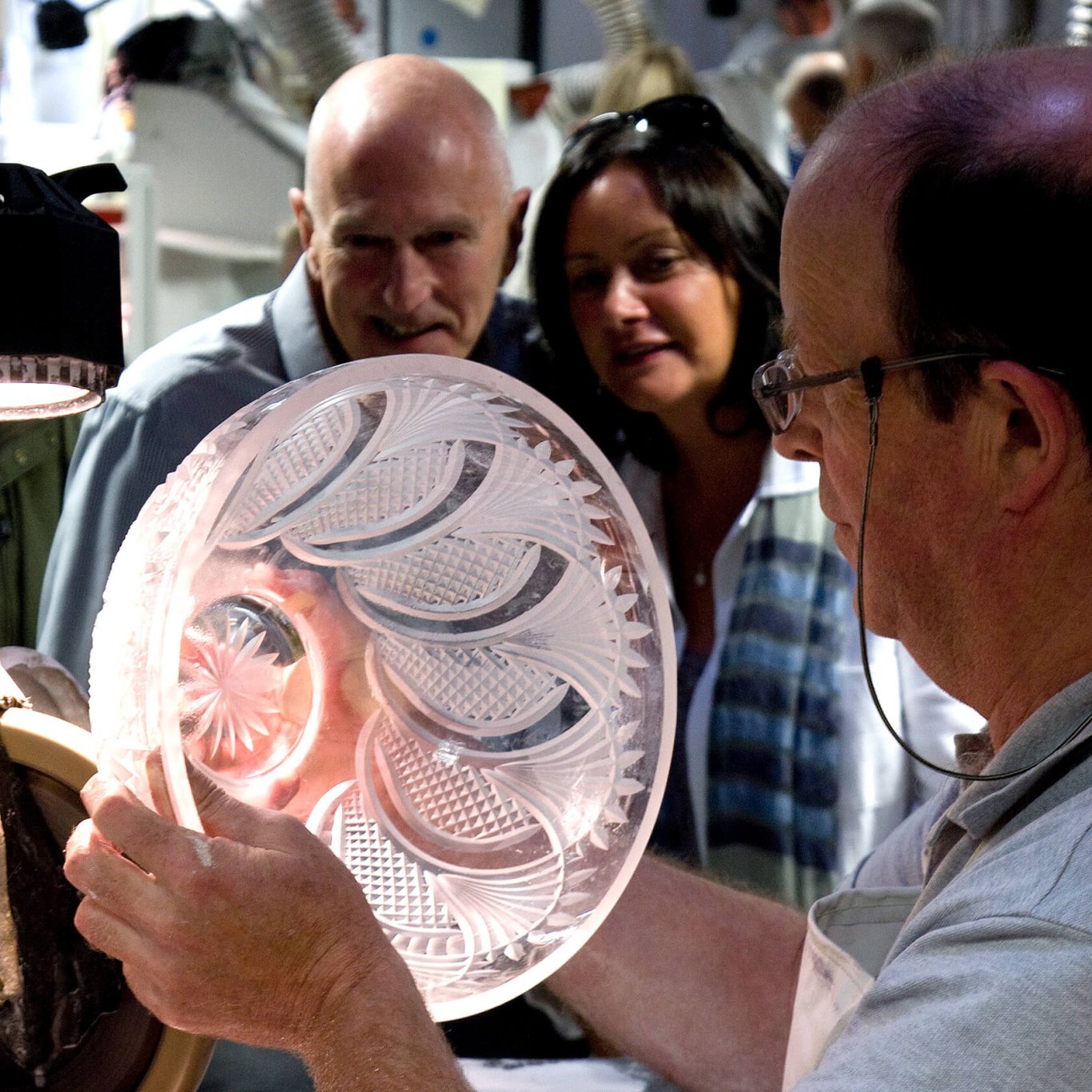 It takes the attention of four highly-trained craftsmen, and their assistants, to produce each piece of crystal.
With each glassware expert having achieved 8 years of training, there's a lot of experience poured into this craft.
Further along during the tour, you'll witness glass-blowing, moulding and cutting; not to mention the meticulous inspection that ensures each piece is of the highest standard.
⚓ Cobh - Last Port For The Titanic
It is said that up to 70 million people worldwide claim Irish ancestry.
Centuries of emigration has cast our genes far and wide across the globe.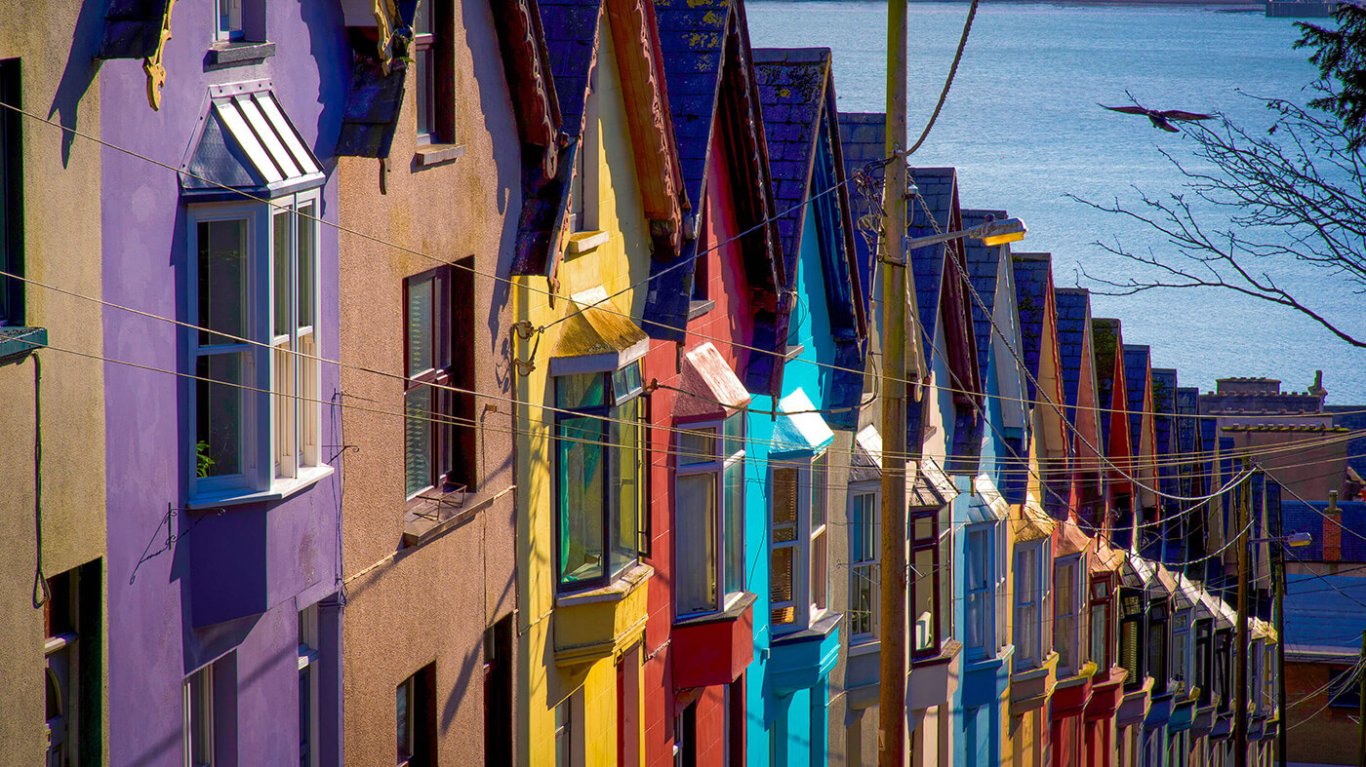 Cobh, a picturesque port town situated on an island in Cork harbour, is where many of those journeys began.
Countless boats have departed the piers of Cobh, carrying Irish emigrants, convicts and famine victims to foreign lands.
A visit to the Cobh Heritage Centre reveals many of these stories.
It's not just emigration either. The ill-fated Titanic and Lusitania both carry strong connections with Cobh; the former made its last call here and the latter was torpedoed off the Cork coast.
For those looking to trace their family history, there is even a resident genealogist.
The Cobh Heritage Centre is situated in a beautifully restored Victorian railway station.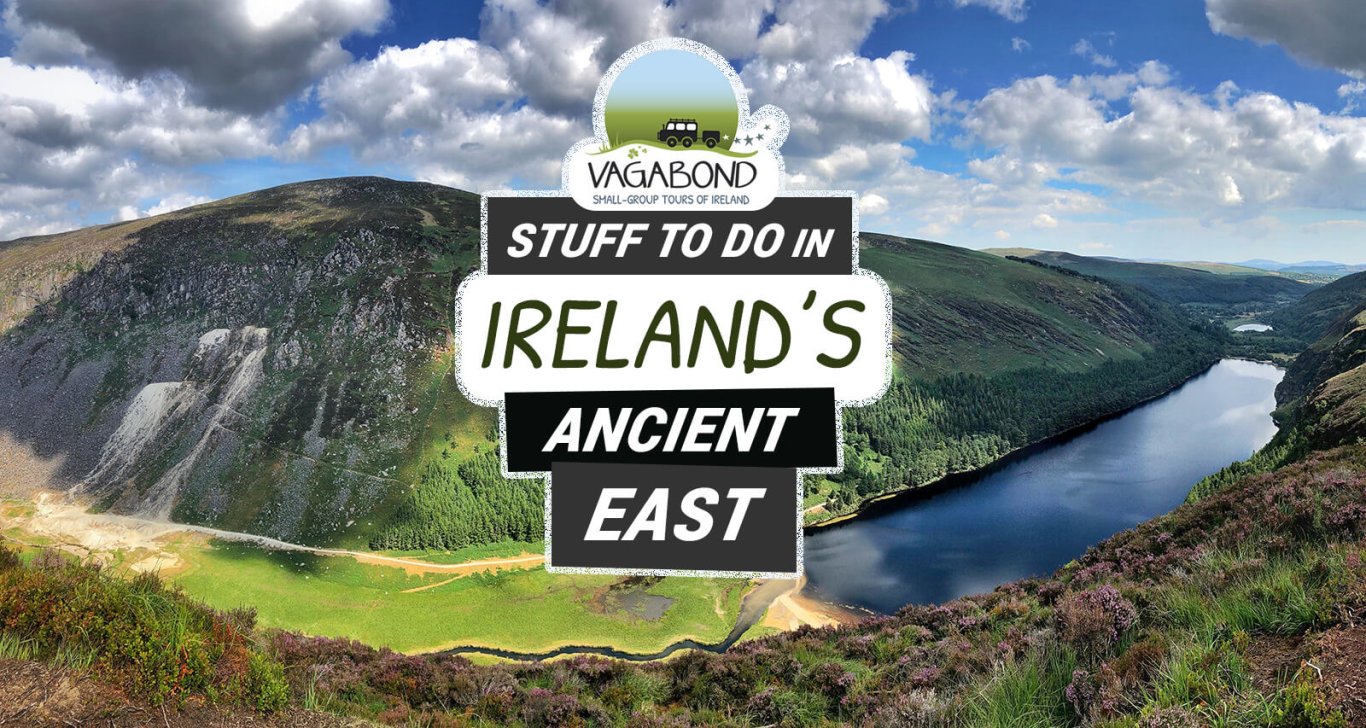 Thanks to Bart Vermeiren for the feature image.