Not sure if you know this, but Ireland has a bit of a reputation for loving potatoes.
...And it's true!
They came from South America. They were first fried by the French.
But we are the world's undisputed heavyweight potato-munchin' nation.
Ireland boasts precisely 467 different ways of cooking the humble spud.
Read on to find out our favourite potato recipes.
Roast Potato
Roast potatoes; the cornerstone of any Sunday roast dinner in Ireland.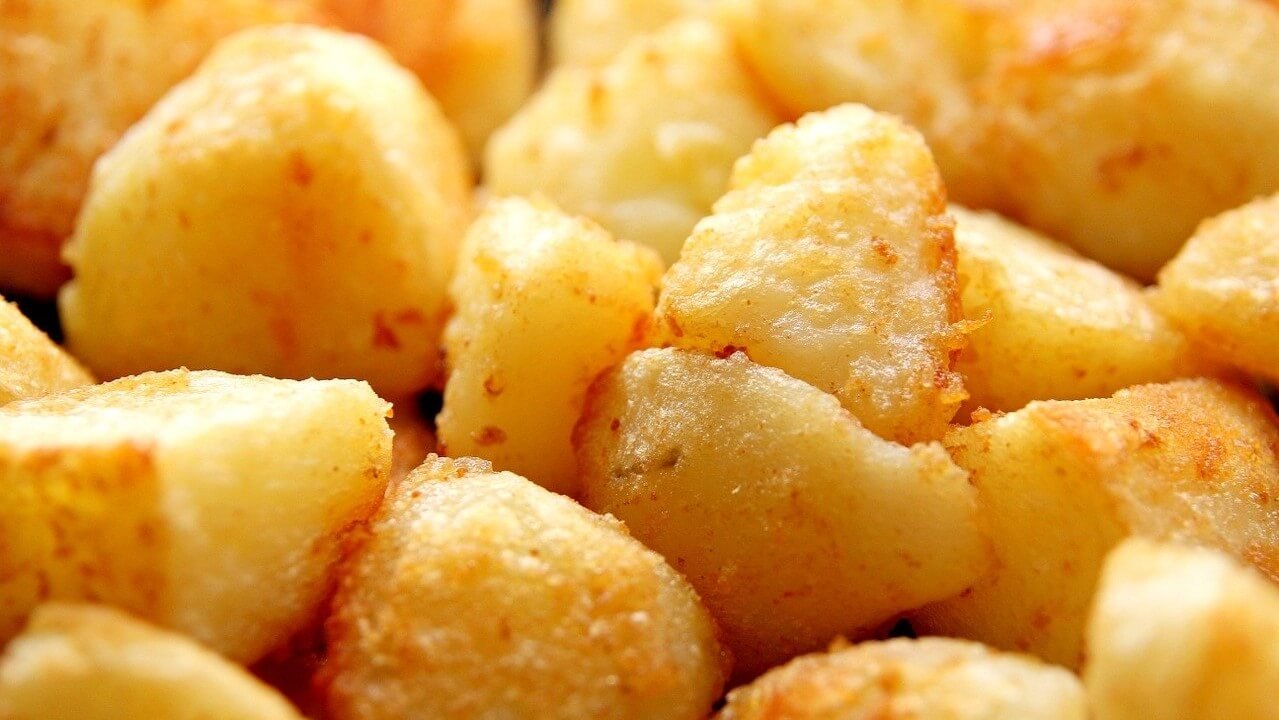 Pop them in the oven with chicken, lamb or beef. Let the flavour of the meat mix in with the potatoes. Then use the juices to make lashings of gravy. Cook the potatoes until golden crisp on the outside and soft and fluffy on the inside. Unbeatable.
Several of our tours start on a Sunday, so you could be in for a tasty treat!
---
---
Mashed Potato
Butter. It's all about the butter where mashed potatoes are concerned.
A little bit of salt and a generous helping of creamy Irish butter.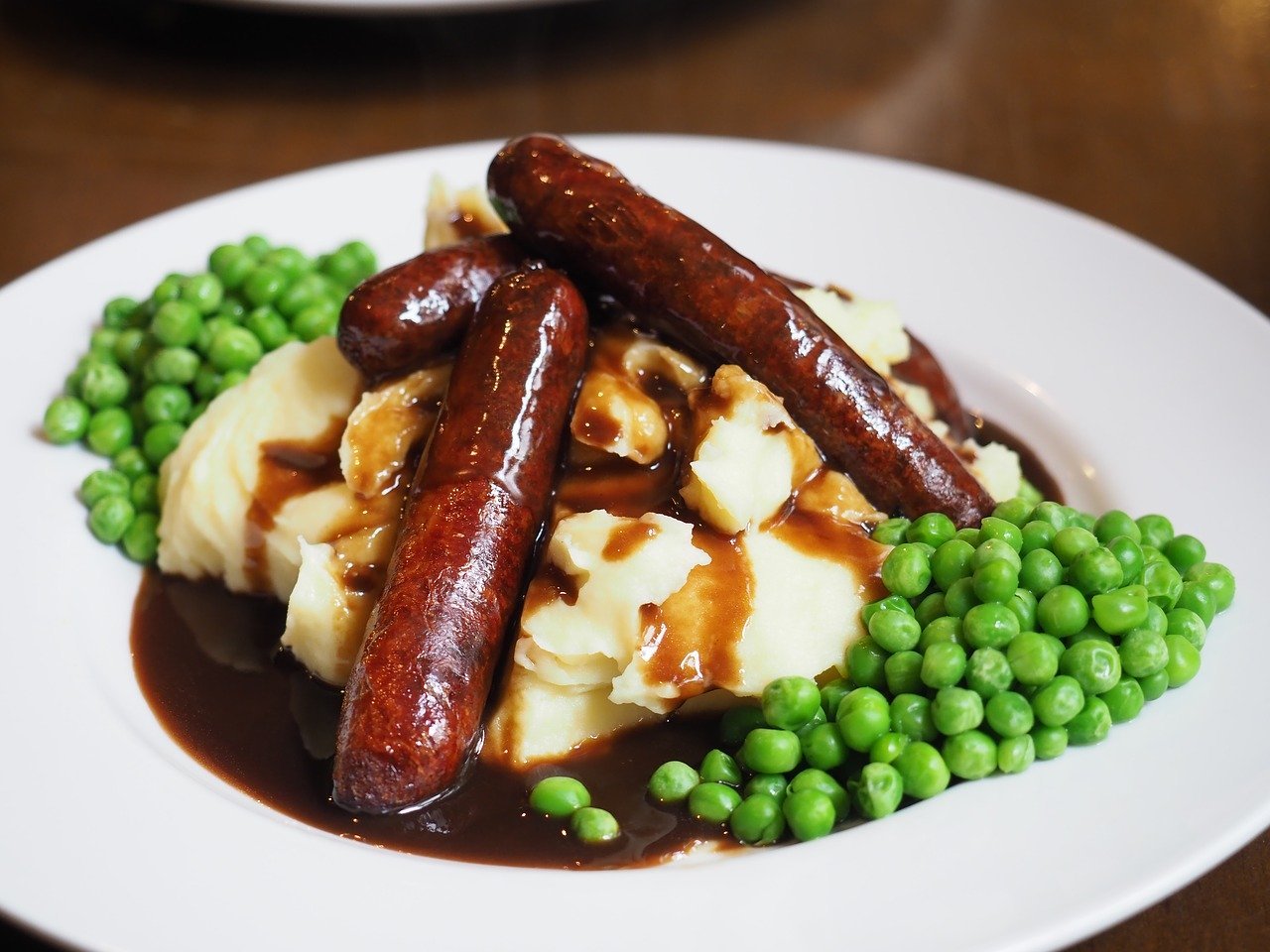 Boil the spuds. Mash it all up. Serve it with delicious Irish sausages or fresh fish and vegetables.
It's like a hug from the inside. Mash just feels good; it's the ultimate comfort food.
Potato Cakes
Potato cakes are patties made from mashed potato. Similar to hash browns – only bigger!
Aside from mashed potato, the basic ingredients are butter (did I mention butter already?), flour and salt.
Mash the mix together. Pat it into little hockey pucks. You can try adding herbs and even a bit of bacon, then fry them. Yes… fry them!
Potato cakes are as good as they sound. Get cooking!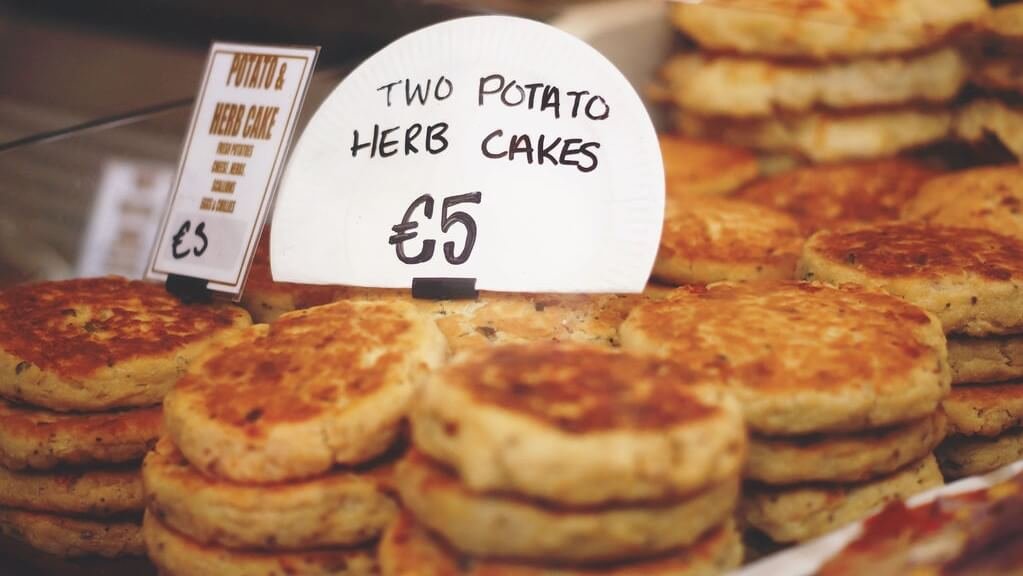 Colcannon (Potato and Cabbage)
Colcannon makes use of two of Ireland's signature veggies: potatoes and cabbage.
The result is a hearty, starchy side dish; like a more nutritious version of mash.
The recipe for Colcannon dates back hundreds of years and is associated in some parts of Ireland with Halloween.
If you'd like to mix it up a bit and pump up the flavour, add kale, bacon and/or some chopped herbs.
---
---
Potato Farls or Potato Bread
These are a favourite of Northern Ireland and a staple of the world renowned Ulster Fry / Irish Breakfast.
Depending on where you eat them, they might be referred to as potato farls, potato bread or even potato fadge. Here's our little 'how to' …
Potato Farls / Potato Bread Recipe
Place warm mashed potatoes in a medium bowl. Stir in flour, salt and melted butter.
Mix lightly until dough forms. Then, on a well-floured surface, knead the dough lightly.
The dough will be sticky. Use a floured rolling pin to flatten into a circle about 1/4 inch thick. Cut into quarters using a floured knife.
Lastly sprinkle a little flour into the base of the skillet and cook the farls for 3 minutes on each side or until evenly browned. Season with a little salt and serve straight away.
Now might be the time to start planning that tour to Northern Ireland to taste authentic potato farls for yourself.
Fried Potatoes
Sometimes the simplest potato recipes are the best.
Par-boil. Chop. Fry. Eat. Happy! 😋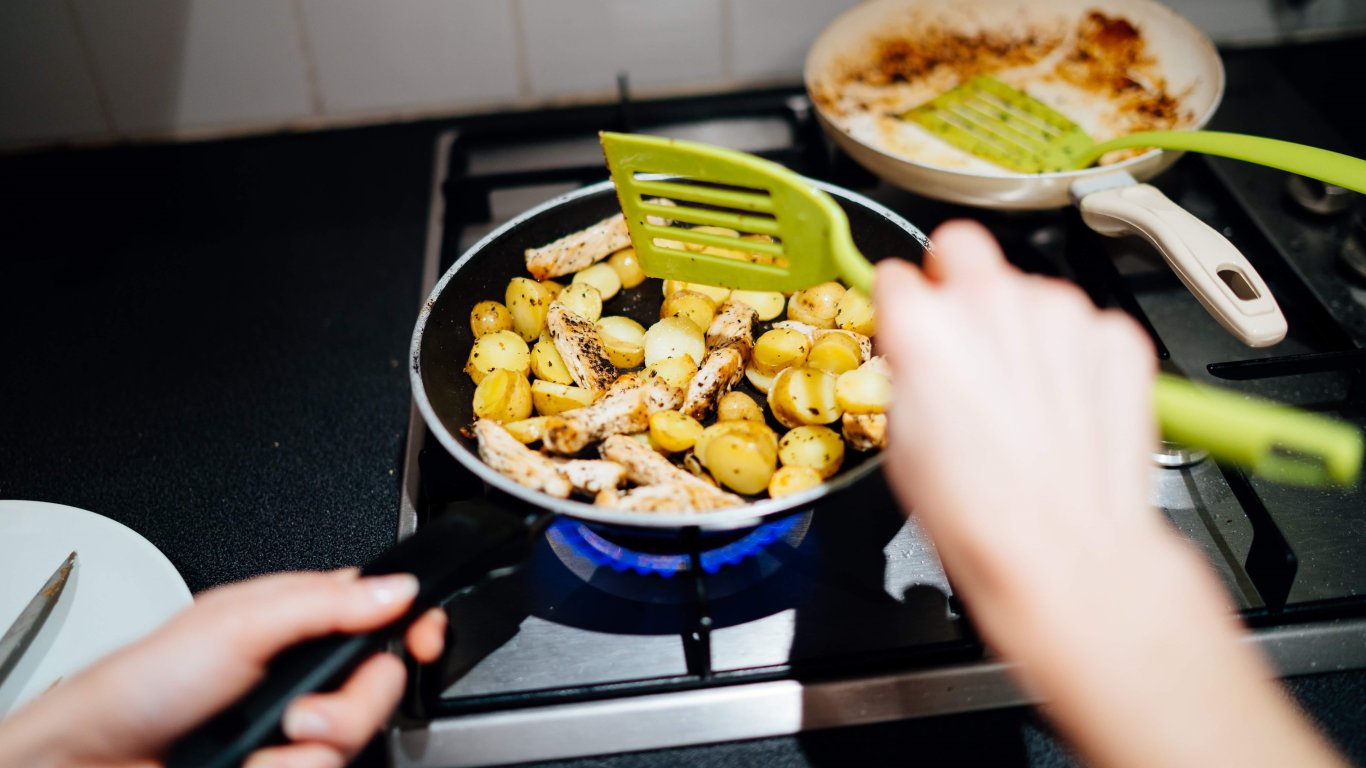 Frying potatoes is a great way to inject some new life into leftover boiled spuds.
It may not be the healthiest option, but it sure is one of the tastiest!
Boiled Potatoes
Simple and delicious.
Boil your spuds until you can easily stick a fork in them.
Then dish them up with a little salt and...
Guess what? Yes, butter (again)!
Pure joy.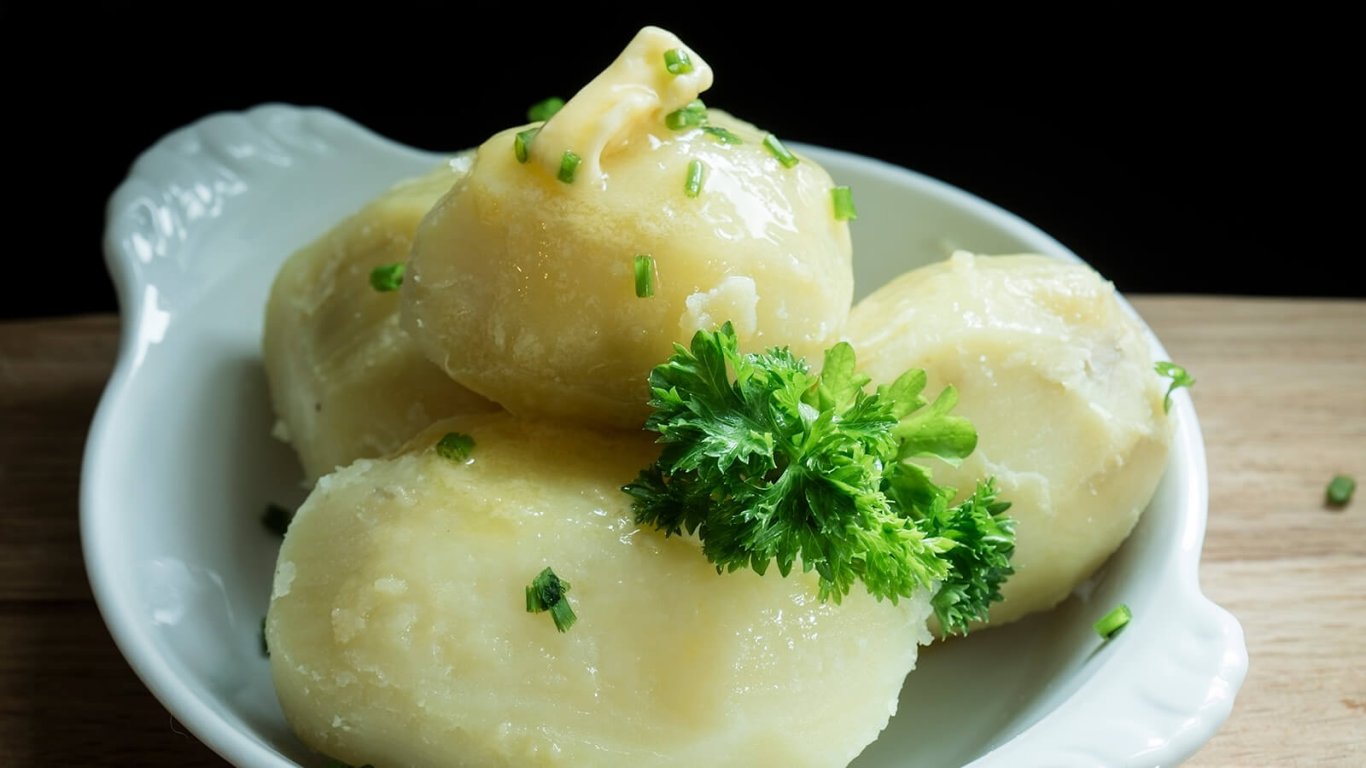 Boiled potatoes are great with a piece of fresh Irish Atlantic salmon drizzled in lemon and a little more butter.
Sure, why not?
We visit some pretty special places throughout Ireland where you can taste these delights for yourself.
Consider a classic tour like our Driftwood 7 Day Treasure Ireland Tour to see what's being served up in Ireland.
Baked Potatoes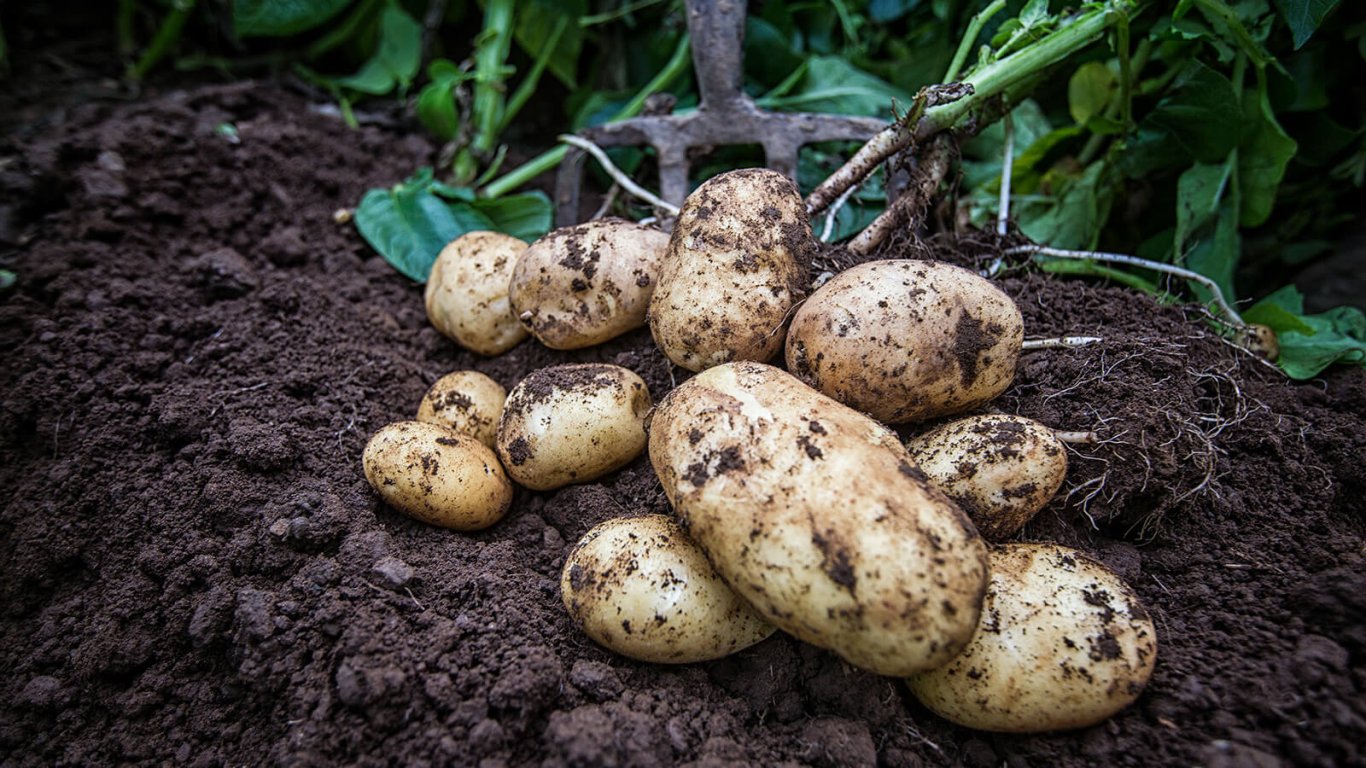 Who doesn't enjoy the hot and comforting vibes of a baked potato?
They're a wholesome meal in themselves.
Leave the skin on, prick with a fork, then pop them in the oven until soft and golden brown.
Garnish simply with cheese, coleslaw, and a twist of black pepper.
Or go crazy with a chilli con carne or tuna topping.
Yes, yes, yes!
Boxty (Grated Potato Pancakes)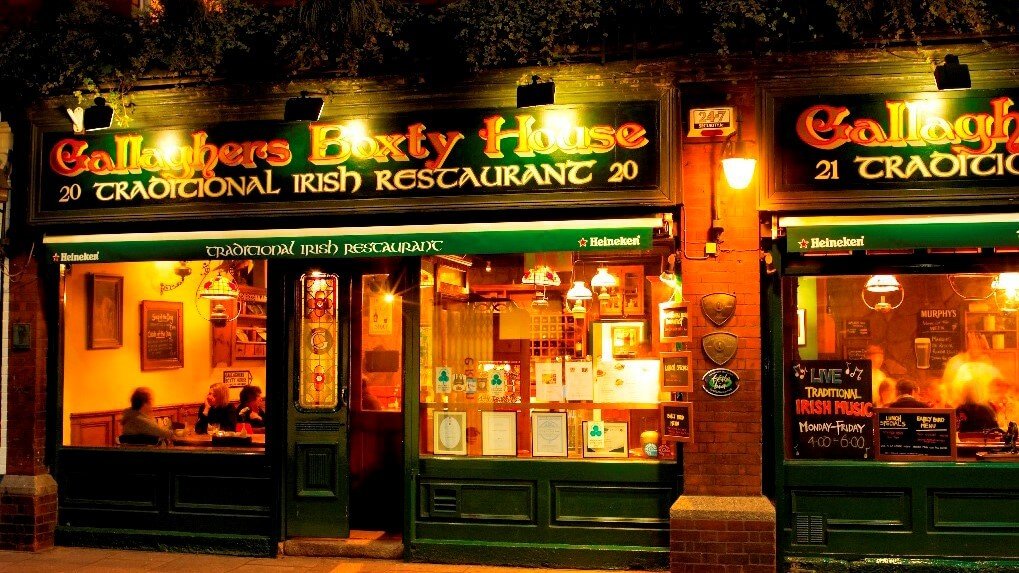 A simple and delicious twist on the classic pancake.
Just grate some raw potato and mix with mashed potato, baking soda, buttermilk and flour. Knead into dumplings and simmer in a frying pan in a little butter.
Cook on each side until the edges are crisp and golden.
Sound good? You're welcome. Boxty is associated with Cavan in Ireland's Ancient East.
Check out our Driftwood 6 Day Ancient Ireland tour
Champ (Mashed Potato and Onion)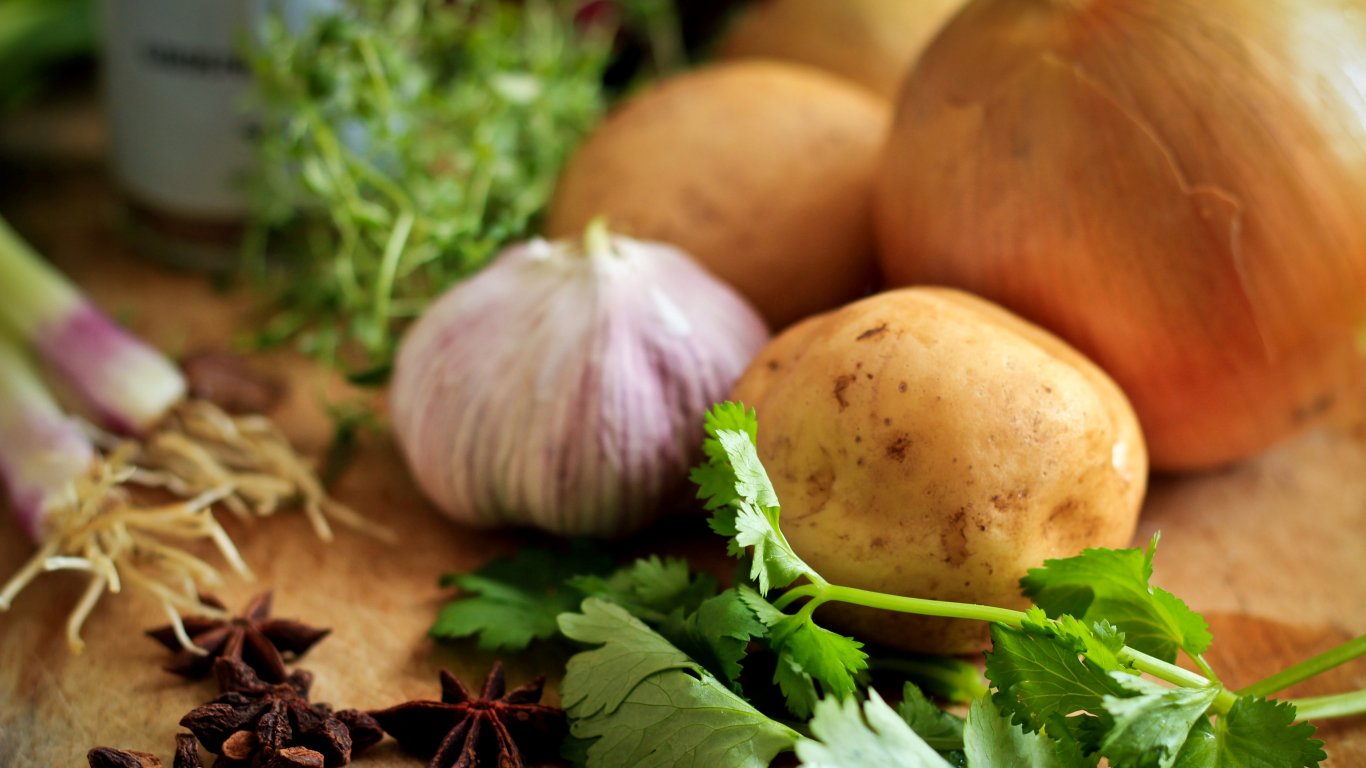 Irish champ is mashed potato with finely chopped scallion (green onion). It's a similar dish to colcannon, just without the kale or cabbage.
Try champ with a side of fresh cod and vegetables. This easy recipe makes great use of either leftover or fresh potatoes.
It tastes like a dressed-up mash with a great onion-y kick.
Champion.
Fancy a tour of champions? Check out our 12 Day Vagabond Giant Irish Adventure Tour.
Now do you understand why the Irish love potatoes - tell us, how do you like yours?