On the Vagabond adventure tours some of the highlights of the tours are the amazing walks that we take people on. The walks are flexible to suit people of varying fitness levels, from people who run marathons and do triathlons to those who are less active. The great thing about our tours is that us guides have the flexibility to pick the best trail options to suit the day. We take the weather and timings into account to deliver the best possible day to suit everyone.
The following walks may or may not be a part of your tour but you will get an idea of what to expect on a Vagabond tour.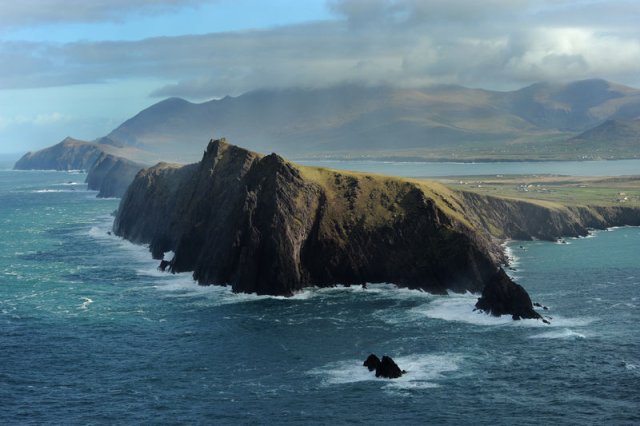 Bray Head Loop 1.30 hr.
It is an amazing walk which takes you up to a 19th century signal tower perched on top of dramatic sea cliffs. On a clear day you will have the best possible view of the Skellig Islands.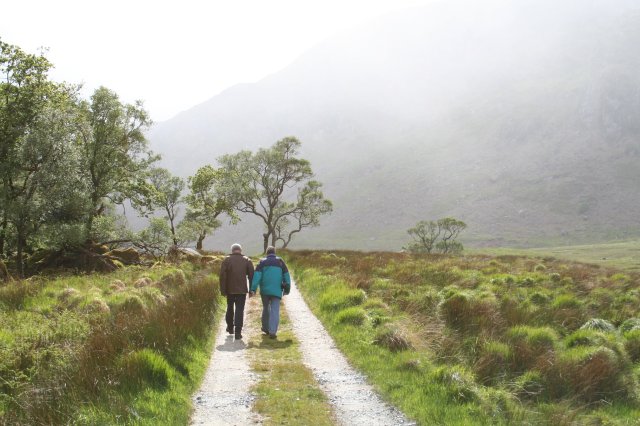 Glenveagh National Park 1-2hrs (Northern Tour)
This walking trail in the national park leads you through a valley of baron bog land to an, unexpected, botanical oasis on grounds of Glenveigh castle.

Inch beach
Inch is a deceiving name because this beach is miles long. The view from Inch is breath taking, you have the mountains of the Iveragh peninsula to the left, the dingle peninsula to the right, and the wild Atlantic stretching out to the horizon in front. This is a level walk suiting everyone.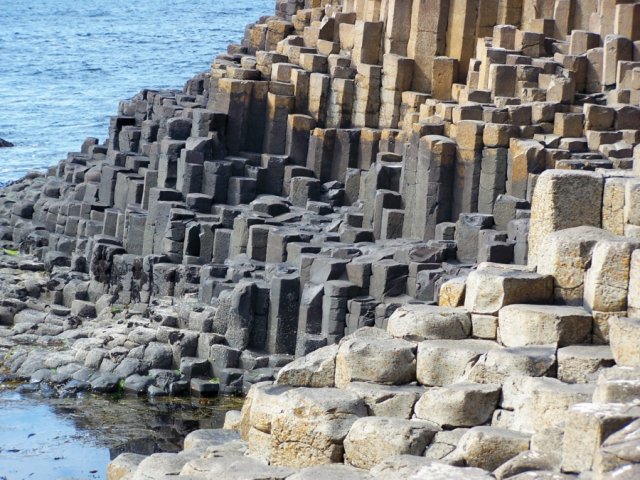 Dunseverick Castle to the Giants Causeway 3hr. (Northern tour)
This is one of the more challenging walks on tour and it is possible to to a shorter version. It has to be one of the most beautiful coastal walks in the world! The trail takes you from a crumbling castle ruin, along the rugged cliffs of volcanic rock and down the Shepards steps to the UNESCO heritage site The Giants Causeway. Youd be lucky to bump into another walker on the trail some days.
Ireland is a walkers dream and has yet to be tapped into so most of the time the trails are blissfully quiet. There is a great saying No such thing as bad weather, just the wrong type of clothing so be sure pack your walking shoes and rain jacket.