A frequently asked question before guests come on tour – How much money should I bring to Ireland?  While our Vagabond or Driftwood tour covers your accommodation, breakfasts, guide, transport and admission to some attractions, there will undoubtedly be extra costs that you will need to factor in.  For example, your time in Dublin before/after your tour, as well as money you'll need when on tour for food, activities, souvenirs etc.
Below we've included sample budgets for when you come on tour. Some people may choose to spend above or below these amounts.  And, if those numbers seems a bit much, we've also included some options for the cash savvy traveller.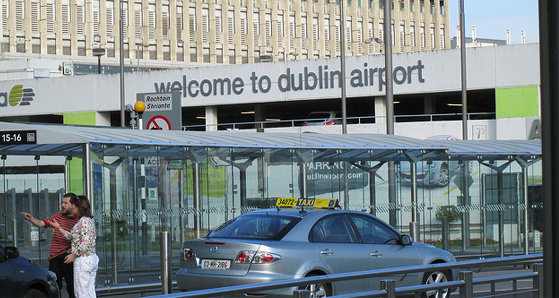 Sample Budget For Two People Flying into Dublin and Spending Two Days in Dublin City Centre Before a Tour.
| | |
| --- | --- |
| Accommodation – Hotel City Centre, 2 nights, two people sharing | €378 |
| Taxi to city centre | €25 |
| Dinners (2) | €100 |
| Lunch (2) | €60 |
| Souvenirs | €200 |
| 2 x One Day Adult Dublin Passes* | €104 |
| Total | €867 |
*The Dublin Pass – If you're staying in Dublin a few days and planning on site-seeing and visiting attractions – get this card. It gives you access to the main attractions such as Guinness Storehouse, Dublin Zoo, Jameson Distillery and many more. As well as the hop-on hop off tours.  Find out more here. 
Booking Accommodation in Dublin Pre/Post Tour
Staying in a 4 star city centre hotel can cost roughly €189 per night for two people sharing. If there is an event or concert in Dublin accommodation prices have been known to go up to €400/€500 per night for a city centre hotel room. We do stress, book your Dublin accommodation well in advance. Ideally as soon as your tour is confirmed.
For those looking for some cheaper options, we've included some cost saver tips below
Get the Bus from Dublin Airport to Dublin City Centre
If you're traveling on your own, or there are only two or three of you, it can be cheaper to get a bus to Dublin city centre. You've got a choice between Aircoach and Airlink as well as Dublin Bus. The bus prices can range from €3.30 – €7 per person. NB exact change is needed on some bus and coaches. For more information on getting from Dublin airport to Dublin city centre click here.
Stay in an Airbnb
Like many cities, Airbnb is becoming a popular alternative to staying in hotels. Rooms in Dublin city centre can range from €70-150 per night. It can go get lower rates if you stay outside the city or can compromise on dates.
Stay outside the Dublin City Centre
Sometimes there is limited availability in city centre hotel rooms because of concerts and events. This can cause prices to jump considerably. You may need to stay in one of the hotels or B&B's outside the city. Just factor in about €20-€50 for a taxi to Grand Canal Hotel (our pick-up and drop-off point).  As you won't be able to rely on getting a bus or train early on a Sunday morning for 8:00am. Check the price of taxi to from the accommodation to Grand Canal Hotel before you book.
Go For Cheaper Lunch & Dinner Options
For a cheap lunch in Dublin, you can get a take-away roll or sandwich for €3.50-€4.00 from a deli. If you fancy something more hearty, there are great pub grub options available that range between €10-€15.
For cheap dinner options, check out the 'early bird' menu that many restaurants offer -Usually running from 5pm-7pm. You can get deals, such as €25 for a two course meal for two people. Ask in the accommodation you're staying in for local restaurant recommendations. Also once again, pub grub is another cheaper option here.

How much will I need I need when on tour?
We've taken one per person who plans on eating well, doing as many optional activities as they can and buying a moderate amount of souvenirs.
| | |
| --- | --- |
| Lunch + pint | €20 |
| Dinner + pint | €25 |
| Optional activity per day | €20 average* |
| Souvenirs | €30 |
| Total Per Day | €95 |
* €20 is based on someone taking part in all the optional activities over the course of a 12 Day Vagabond Giant Irish Adventure Tour. Some days you'll spend more, some less. €20 is what it balances out to. For a full list of optional activities and prices, click here. 
As stated previously, this is just a sample. There are naturally cheaper options. For instance, with lunch you could opt for a toasted sandwich (or toastie) in a pub which would set you back roughly €7-8. Dinner once again you could go for the pub grub option, and spend €10-12. Saying that, some places that you will stay on tour will have limited places were you can eat. Therefore you may not have a cheap option. Ask your guide in advance if you have any questions about this.
Currency & Cards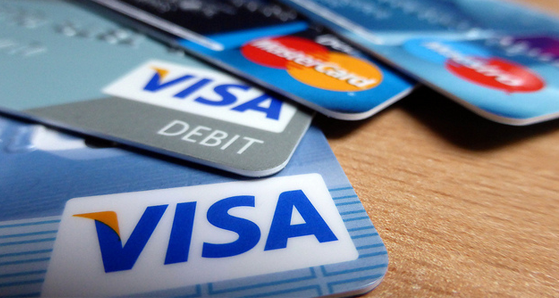 In the Republic of Ireland we use Euro. For exchange rates check out XE  (note that the actual rate offered by a bank/bureau de change is normally not as attractive as that shown on XE). In Northern Ireland they use Sterling. So if you're going north on any of our tours, be mindful of this.
Another thing to be aware of – American Express isn't accepted in many places in Ireland. So have a VISA, MasterCard or cash at the ready.
Taxes and Tipping in Restaurants
Taxes are included on the price on the menu, so the price you see is what you're charged. Tipping is not as strict as the U.S., but many people would leave between 10-15% of the bill.  If there is a service charge added to your bill then you should not add any extra gratuity.
How Much to Tip Your Guide?
Another question we get asked quite a bit. Tipping is not generally expected in Ireland but it is always appreciated. We have heard that the industry standard is about €10 per person, per day.
VAT Back
You'll be delighted to hear, as a non-E.U. citizen you are eligible to get V.A.T. back on items that you purchase. In Ireland V.A.T. currently stands at 23%. Find out how to claim this V.A.T. back here.
Useful Resources
Essential Check List For Planning Your Trip to Ireland
What to Pack For Vagabond or Driftwood Tour of Ireland
Non Touristy Things to Do in Dublin
How to Get a Vat Refund in Ireland