First things first, there's no bad time to visit Ireland.
From discounted tours to cheaper flights, Saint Patrick's Day to mild temperatures, spring in Ireland has a lot going for it.
And if secluded sights and a lack of crowds are top of your list, then that's another tick in the box for a trip to Ireland in March or April.
Read on for your guide to making the most of your Ireland tour in spring.
🗓️ When Does Spring Start In Ireland?
In Ireland, the traditional start of spring is February 1st.
February, however, can be quite a wintery month here. Icy conditions are not uncommon.
March sees violets, crocuses and daffodils blooming.
By April, spring is in full flow with the weather really warming up and days lengthening.
We've focused on March and April in this guide, two of our favourite months for planning a trip to Ireland.
🤔 Is Spring The Best Time To Visit Ireland?
March and April in Ireland tend to be a little quieter than the summer or autumn months.
Rural Irish towns and villages with quaint pubs and remote attractions remain particularly peaceful during springtime.
Having said all that, spring is also the season of rebirth after the winter!
March and April is when most major Irish attractions open up and begin welcoming international visitors.
You'll want to be aware of Irish public holidays that occur during spring — listed later in this article — which may affect your plans.
Visit Ireland in March or April and you'll get a real sense of springtime serenity combined with a reawakening of people and nature.
🌡️ The Weather in Ireland in March/April
Generally, temperatures are mild in March and April.
The average springtime temperature in Ireland is between 8-12°C (46° to 54°F).
🌈Weather In Ireland In March & April
| | | |
| --- | --- | --- |
| | March | April |
| Avg. Temperature High | 54°F / 12.2° | 59°F / 15° |
| Temperature Low | 37°C / 2.8° | 43°C / 6.1° |
| Sunshine Hours Per Day | 4 | 6 |
| Days With Some Rainfall | 11 | 11 |
| Avg Sunrise/Sunset Time | 06.40am/06.30pm | 05.30am/07.30pm |
Does that sound cold?
Springtime weather in Ireland in March and April may be ever-so-slightly cooler than at the height of summer.
The difference is not substantial though.
You might be surprised to hear that July's monthly average temperature is 19°C (66°F) - only 7°C (12°F) higher than in April.
Ireland.com tells us:
"In spring it becomes gradually warmer with average temperatures between 8 - 12°C (46 - 53°F).

Towards the end of the season, the temperature often reaches 15 °C (59°F), with April usually being a particularly pleasant month."
🌄 When Is Sunrise In Ireland In March/April?
Spring in Ireland means lots of daylight and bright skies.
The average time for sunrise in Ireland in March is 6.40am.
In April, the average sunrise time can be as early as 5.30am.
Days lengthen as springtime goes on. By the end of April, there is nearly 15 hours of daylight, with sunset at around 8pm.
Lots of time for exploring and making new friends.
Remember to pack an eye mask if you're not a morning person!
🧳 What To Pack For March/April in Ireland
Irish weather is famously unpredictable.
During spring in Ireland, it's normal to wake up to glorious rays of sunshine streaming through your window.
Driven by Atlantic winds, cloud or rain showers may make their presence felt at some point each day, with sunshine returning.
In Ireland, the weather quite literally moves ar nós na gaoithe ('at the speed of the wind').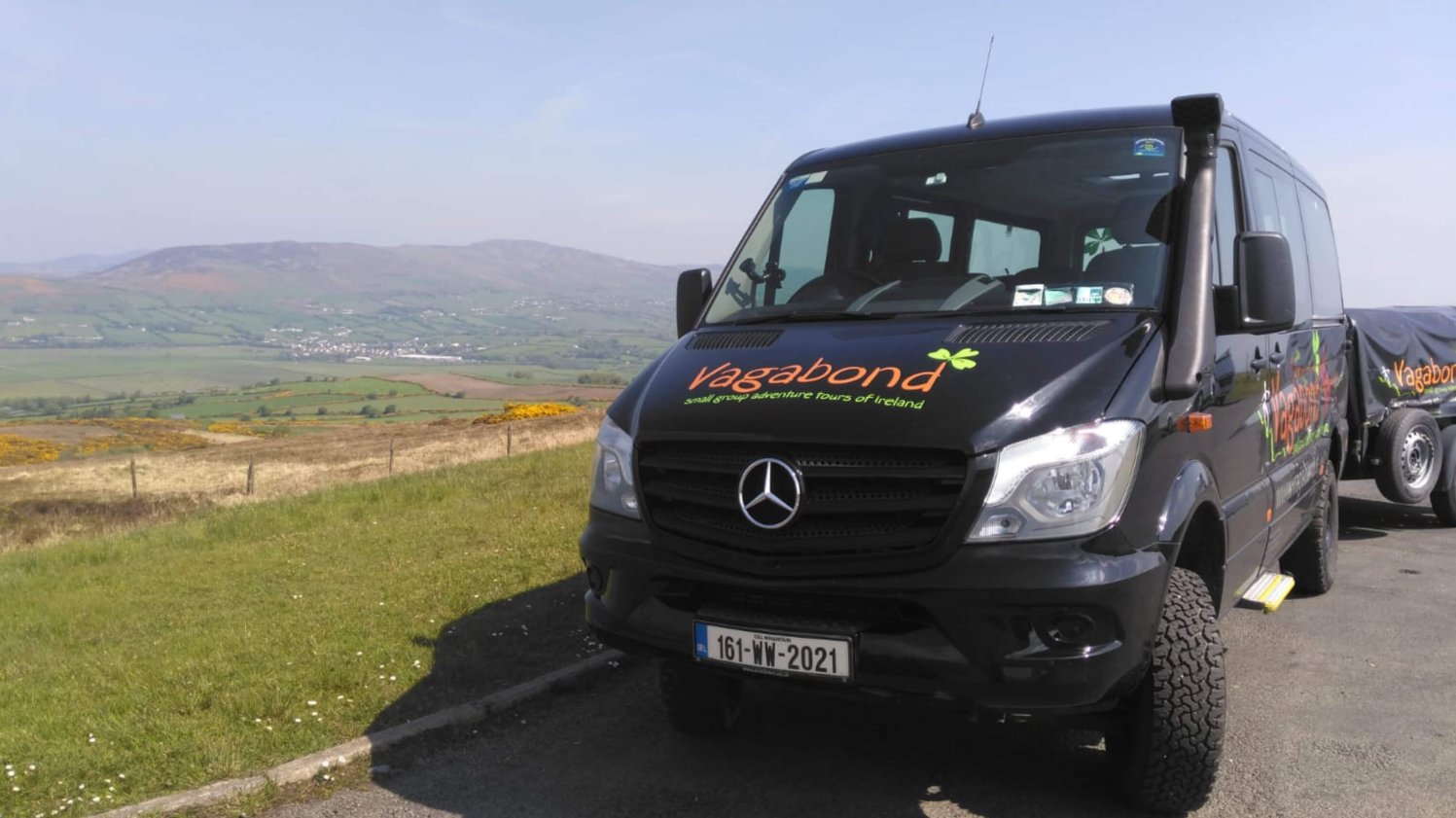 You'll hear Irish people say,
'There's no such thing as bad weather, only bad clothes'.
Come prepared and you'll enjoy your small-group tour of Ireland all the more.
The key to navigating Irish weather in the spring is to wear light, breathable layers with a waterproof outer shell.
That way, you can strip off in the sun but are ready for the rain.
Planning on spending time in Ireland in spring? Check out what to pack...
Your Essential Spring in Ireland Packing List
Hiking shoes or boots (PRO TIP: break them in before you arrive)
Light, waterproof jacket
Waterproof pants
Warm fleece
Multiple cotton t-shirts, mix of short and long-sleeve
A thermal layer
Quick-dry pants
A woolly hot, scarf and gloves
Warm socks (as many as you can pack)
Generally speaking, Irish people dress casually. If you would like to wear something fancy, saving it until evening time is a good idea.
It's OK to wear jeans out to lunch or dinner, to a music venue or to the pub.
Just be mindful that if you're caught in a rain shower, jeans can take a while to dry.
Find out more about what to pack for your Ireland trip
☘️ Saint Patrick's Day 2023 - March 17th
Patrick is the Irish patron saint who converted Ireland to Christianity around 1500 years ago.
His traditional feast day is March 17th.
In 2023, Saint Patrick's Day falls on a Friday.
Saint Patrick's Day is celebrated across the globe by the Irish diaspora and anyone who has taken a fancy to Irish culture (and/or beer).
In Ireland, Saint Patrick's Day has evolved into a week-long festival.
The highlight for many will be the Dublin Saint Patrick's Day parade, a celebration of colour and pageantry.
Don't worry if you're not in Dublin on St Patrick's Day. Nearly every little town and village around Ireland hosts their own parade.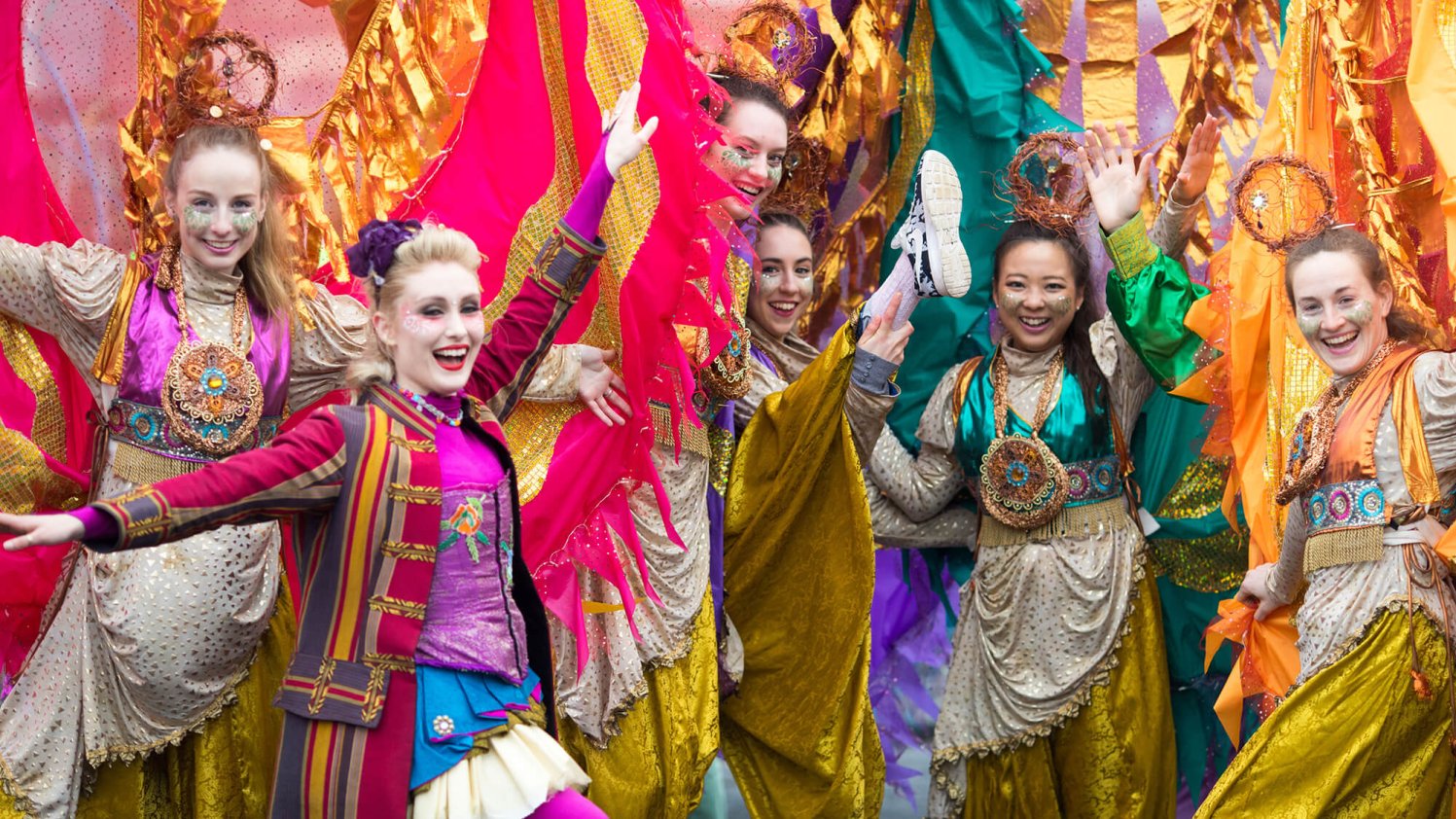 It's worth noting that Saint Patrick's Day is a public holiday all over Ireland.
Flight prices increase around March 17th each year and hotel availability is reduced.
🎆 When Is Spring Break In Ireland?
Ireland doesn't have a holiday called Spring Break.
However, the dates of Irish public holidays in spring are worth considering when planning your trip to Ireland.
Monday, February 6th 2023 - Saint Brigid's Day - public holiday
Friday, March 17th 2023 - Saint Patrick's Day - public holiday
Monday, April 10th 2023 - Easter Monday - public holiday
Bear in mind that public holidays — known as "bank holidays" in Ireland — all feature:
Reduced rail, bus and other public transport services
Reduced retail opening hours
Closure of banks, post offices, non-frontline workplaces and most government services
Easter holidays (normally the two weeks after Easter Monday) can see an increase in traffic through airports as families travel abroad for vacations.
💰 Spring Cha-Ching!!
Ready for the really great news about spring in Ireland?
March and April are fantastic months to avail of travel deals and save your hard-earned money.
Flight prices from North America to Ireland are lower in March and April than in peak summer or Christmas.
Keep your eyes peeled for seat sales and other airline promotions during spring.
Hotels in Dublin can also offer deals during March and April.
Book a tour with us in March or April 2023 to save a further 10% when compared with later departures.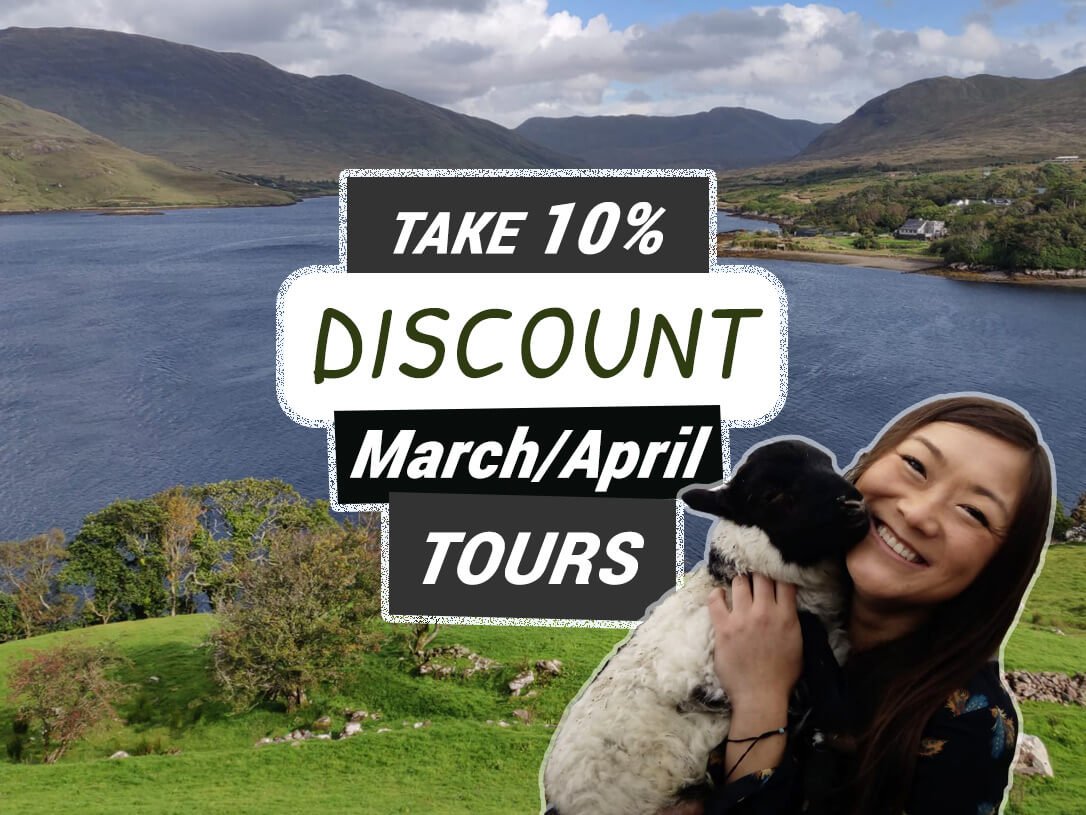 Save 10% on all Ireland tours departing in March and April 2023
🐑 Spring In Ireland - Season of Cuteness!
Springtime in Ireland means baby animals.
Down on the farm, there's lambing season, with tiny baby sheep learning to stand on spindly legs.
With millions of sheep being reared across Ireland, a springtime trip means you are more or less guaranteed to see adorable little lambs playing in green fields.
You can also expect to see little calves and newborn foals as you travel along the patchwork fields of Ireland.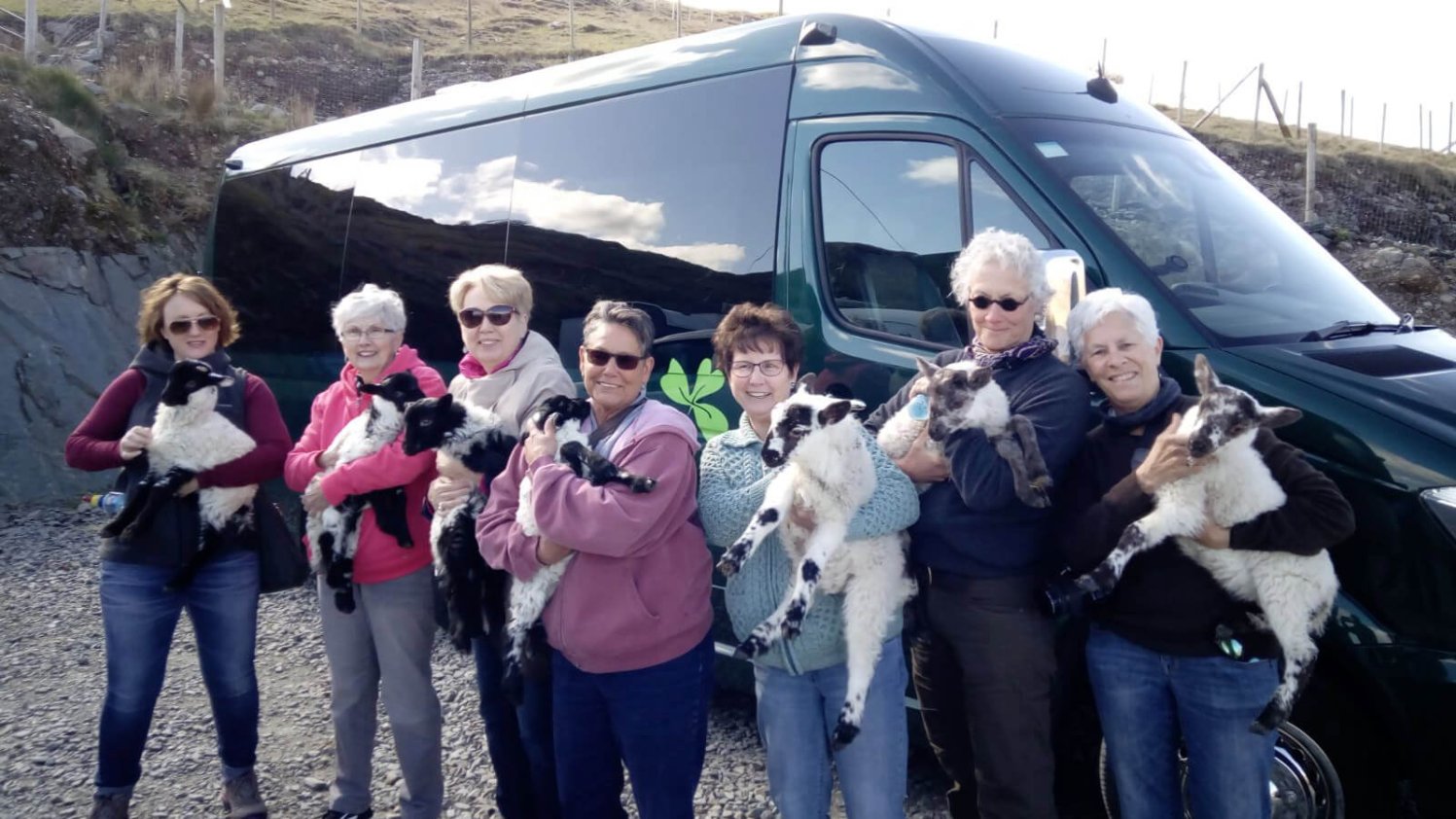 If you experience a sheep farm tour with Vagabond & Driftwood, you'll get to pet, feed and maybe even cuddle these woolly little creatures up close.
Sheep herding demonstrations featuring talented sheepdogs and shepherds.
You might even witness a sheep being sheared - or shear one yourself!
🌼 Wildflowers - Spring in Ireland
A riot of colourful wildflowers explode across the Irish landscape in spring.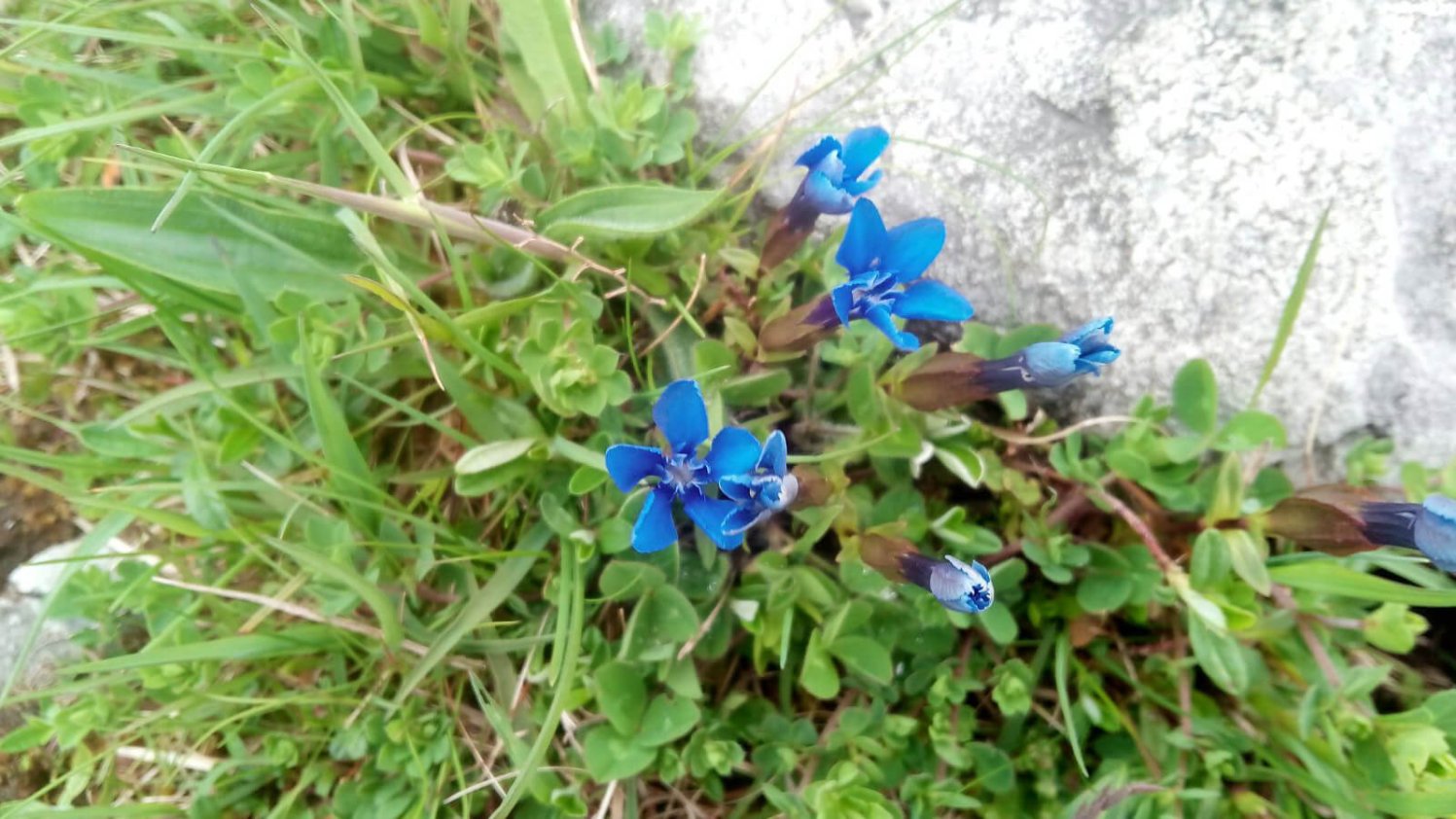 Blossoms burst forth from hedgerows, gardens and parks.
Woodland glades become carpeted with bluebells and wild garlic in April.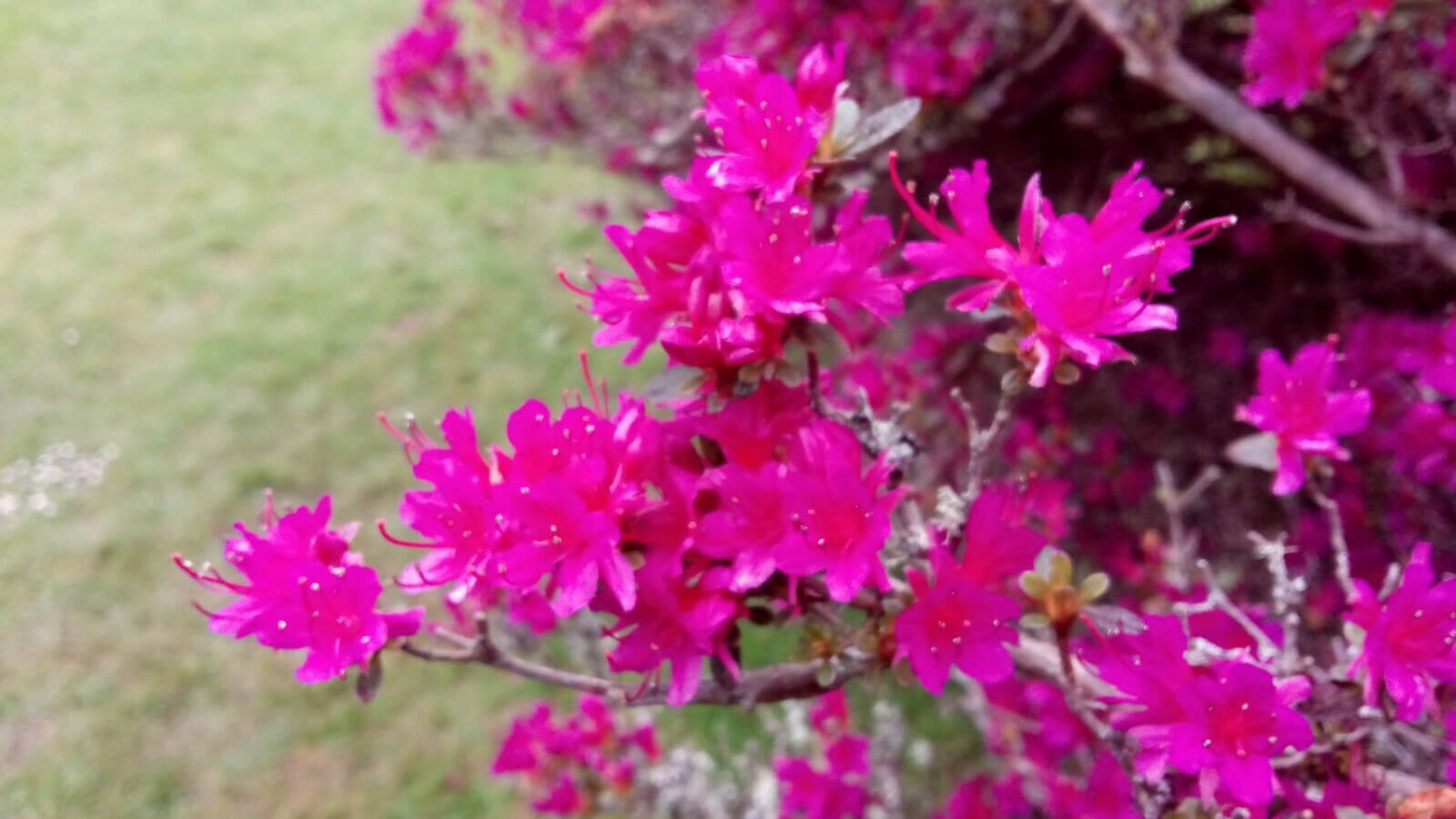 In March, bright yellow daffodils grow, everywhere from suburban lawns to motorway verges.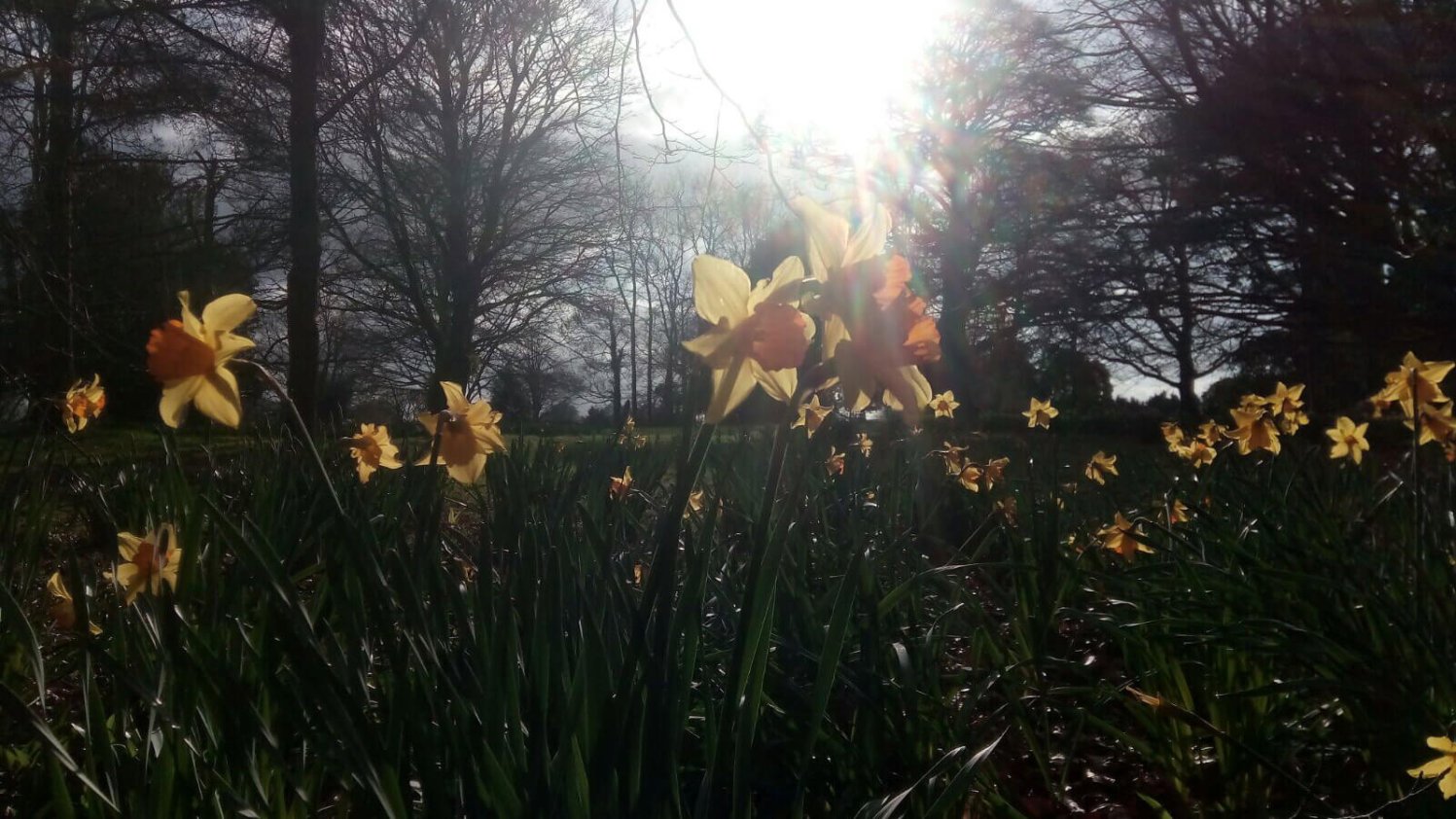 Irish wildflowers are a stunning feast for the senses.
...And great material for your Insta!
📽️ Don't Take Our Word For It!
Watch Sam & Taylor's video tour diary from March 2022.
Sam & Taylor took an active 7 Day World Tour of Ireland.
Have We Won Your Heart Over To Ireland in Spring?
Taking everything into account, a spring break in Ireland can be very relaxing!
Hopefully our guide has shown you why spring in Ireland is a favourite time to visit for many of our guests.
Contact our friendly team today via enquiries@vagabond.ie to ask about your 2023 or 2024 tour of Ireland.

John, Michael and Dee are on hand to answer any question you may have.
If you're still wavering, don't miss our seasonal guide on the best time to visit Ireland