1. Darran's Best Burger in Ireland - Box Burger
Darran is one of our longest-serving VagaGuides. He has certainly put in the legwork - or should we say bellywork - on knowing which are the best burgers in Ireland.
Darran's number 1choice is Box Burger in Bray.
Avoca in Belfast - The Avoca Beef burger, Mature cheddar cheese, red onion marmalade, crispy shallots, homemade gherkins, Brioche bun, skinny chips horseradish mayo sure does sound tasty! Avoca is one of the worlds oldest surviving manufacturing companies which has expanded out to some of the country's well known and loved cafes!
2. Galways Eat Gastro Pub - Galway City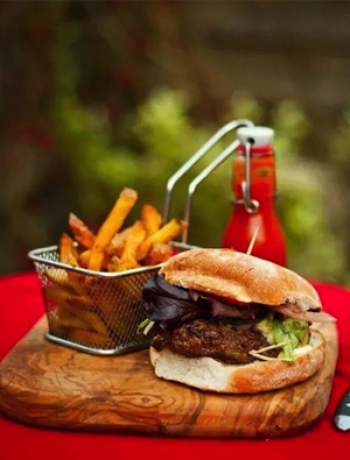 Galway Eats Gastro Pub burger
Galways Eat Gastropub makes the most of using local, organic sustainable meat when crafting their burgers. If you find yourself in Galway City's Westend then the Beef & Stout Burger on a Waterford Blaa, with smoked gubbeen cheese, bacon and pickled cucumber is a must! Getting hungry yet?
3 - Ard Bia, Galway City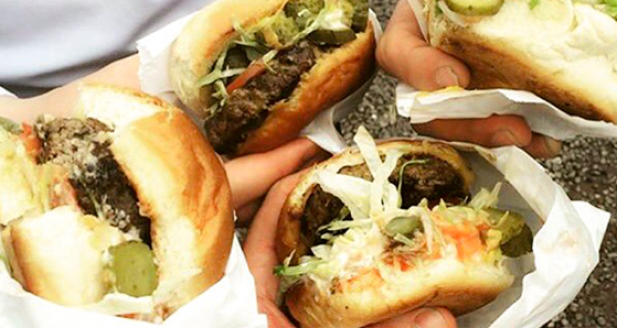 Ard Bia, Galway City is also ranking high on our tour guides top burger list. With the Ard Bia Game + Gubbeen (type of Irish cheese) chorizo burger with apple aioli, home baked bap, paprika wedges and Oisins leaves, who can blame them! This is a very eclectic restaurant that sits under the Spanish Arch in the old city of Galway.
Jo Burger - Dubliners love this burger spot!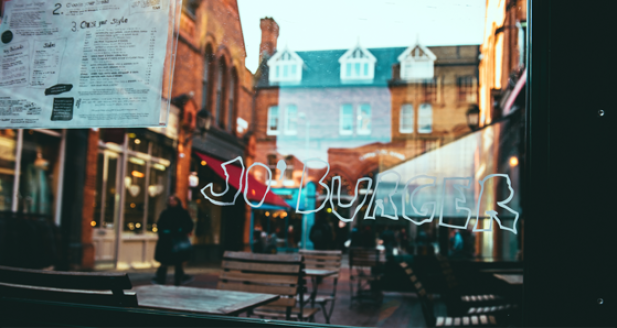 After a survey in our office we contended that Jo Burger was one of the Best Burgers to be had in our capital. If you find yourself in Dublin pre tour then this spot is ideally situated in Dublins creative quarter. Spend the morning browsing Georges Street Arcade, a treasure trove of second hand book stores, artisan fudge makers and local artists, then wander over to Jo Burger for lunch.
5. A Guide's Favourite - Chewy Burger - Dingle, County Kerry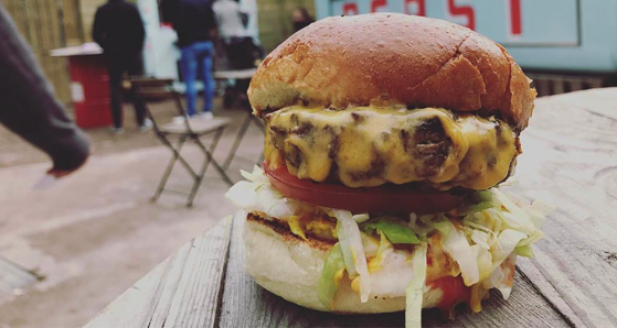 This quirky food truck burger joint in Dingle is a favourite of many of our guides. With lots of our tours spending two nights in Dingle, there is always the opportunity to grab a tasty Chewy burger.
Drive Thru - Vagabond Style
Our guides have their own drivethru system established in ordering a burger! As they roll into town before dropping guests off at their accommodation for the night, they shout their order from the Vagatron window. Then its back to Chewy Burger to enjoy West Kerry Beef patties sandwiched between home baked Brioche Buns from Courtneys Bakery, a local gem.
Wash That Burger Down
Once you have had your fill of Chewy Burgers you can take a tour of the Dingle Pubs - let Sean our guide give you some top pubs to visit in Dublin.
What Makes An Irish Burger So Delicious?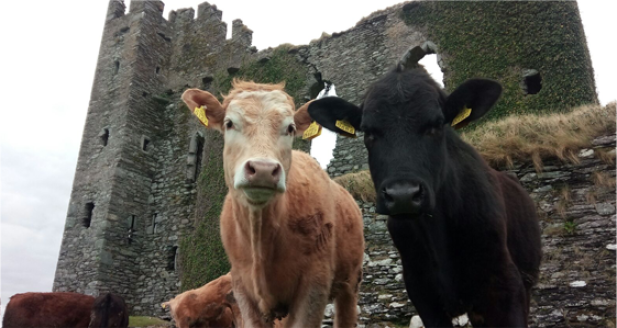 Irish Grass Fed Cows
Ireland is famed for its meat - grass fed beef is the regular here in Ireland and sustainable farming practices are more than a fad.
Irish Cheese
Irish cheese-making history might not be a long one but what we lack in centuries of history we have more than made up for in choice, with artisan cheese makers to be found scattered in numerous counties.
Great Cheese combos to try:
Tola Goat Cheese on a Lamb Burger
Smoked Gubbeen on a Steak Burger
Abbey Smoked Brie on a Chicken Burger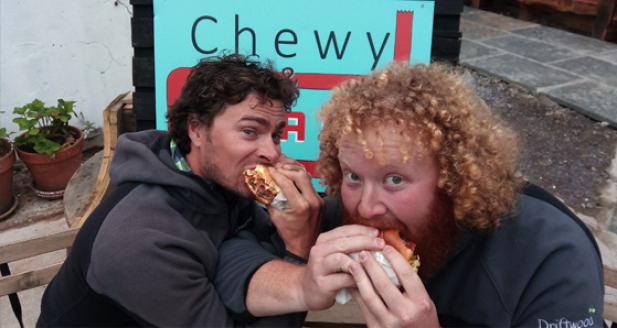 Did you know! You can bring some cheese home to the USA & Canada - just remember to ask for it to be vacuum packed, declare it on your customs form and only bring in a small amount for personal use.