Best Islands In Ireland To Visit - Quick Links
Ireland is an island (of course).
But did you know that there are hundreds of beautiful islands lying off the coast of Ireland too?
Our small-group tours of Ireland are without doubt the best way to tour the islands that dot the little-known north coast, the sunny south east and all along the Wild Atlantic Way.
When you do land on an Irish island, expect a warm welcome and a window onto a more traditional way of life.
Read on to find out what to expect from Ireland's islands...
Skellig Micheal is located 12km off the coast of Kerry. The island is home to a ruined monastic settlement, dating from the 6th century.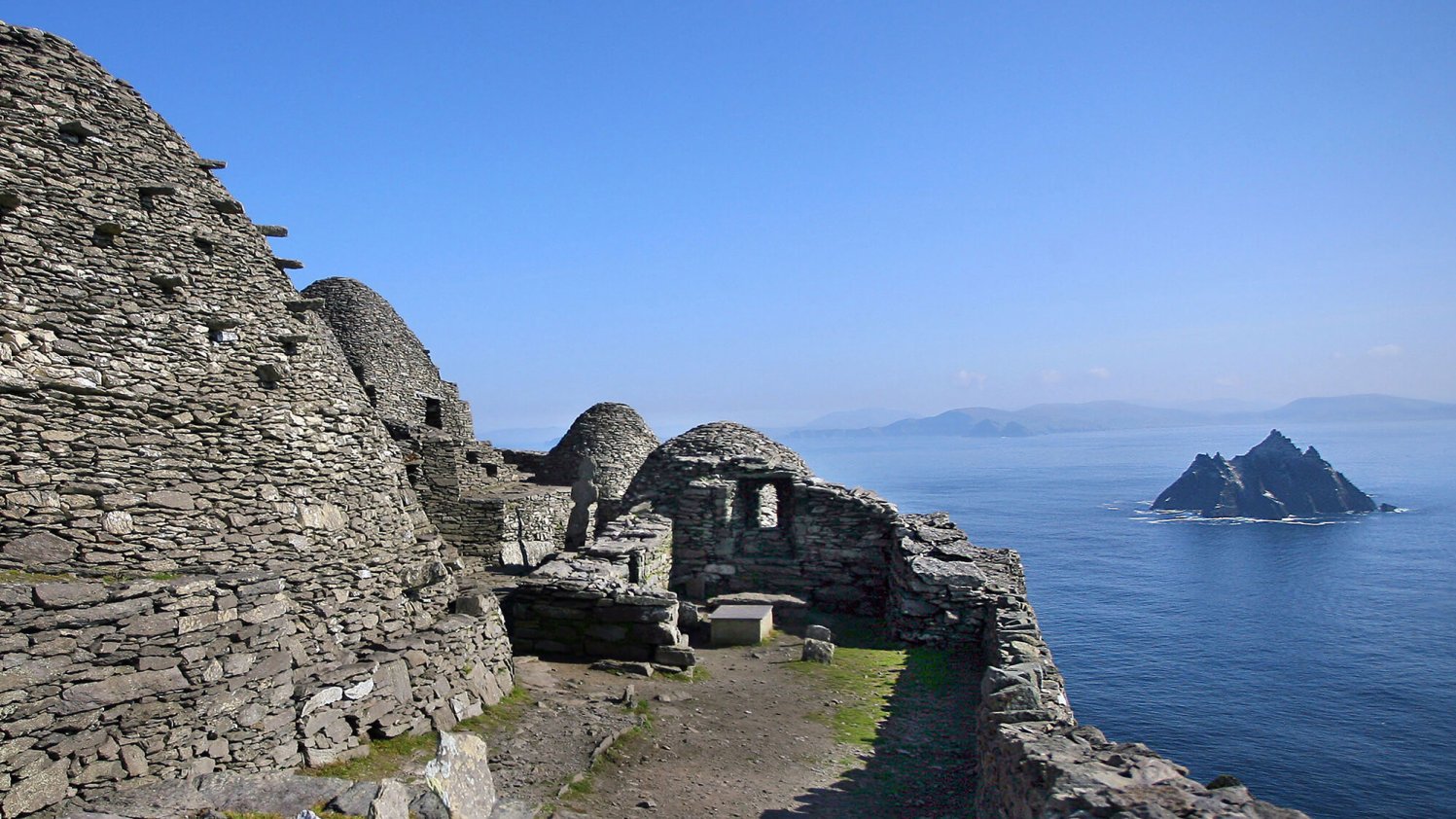 A UNESCO World Heritage Site, Skellig Michael remained inhabited until roughly the 13th century. The stone beehive huts built and used by monks can still be seen today.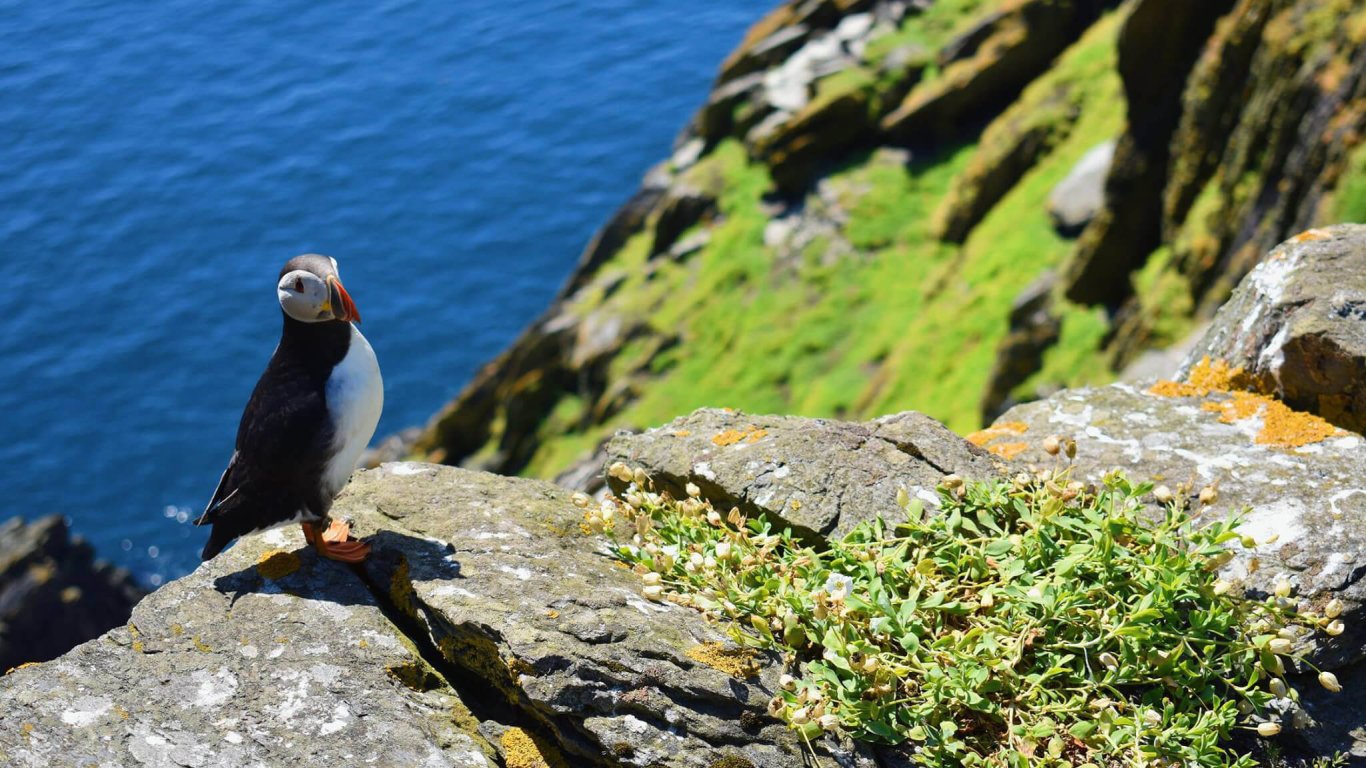 Neighbouring Little Skellig Island is a haven for seabirds. Thousands of gannets nest here, sharing the area with puffins and other wildlife.
Visit Skellig Michael with us on our 12 Day Giant Irish Adventure Tour
Garnish Island enjoys a warm microclimate due to its sheltered harbour location at the top of Banty Bay in West Cork.
Exotic plants flourish in the Italian-inspired gardens here.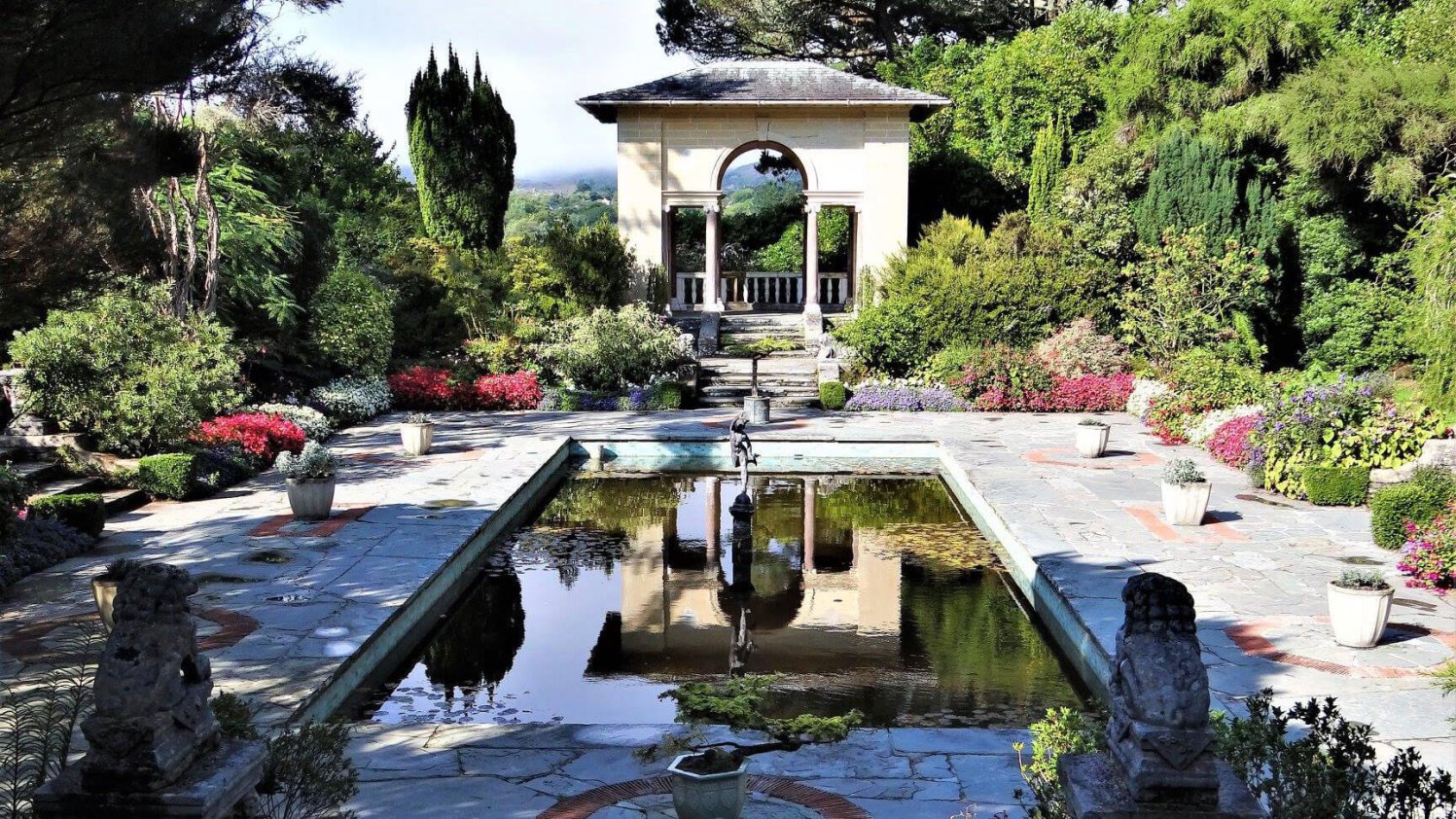 On the short boat trip to Garnish Island, keep your eyes peeled for cheeky harbour seals.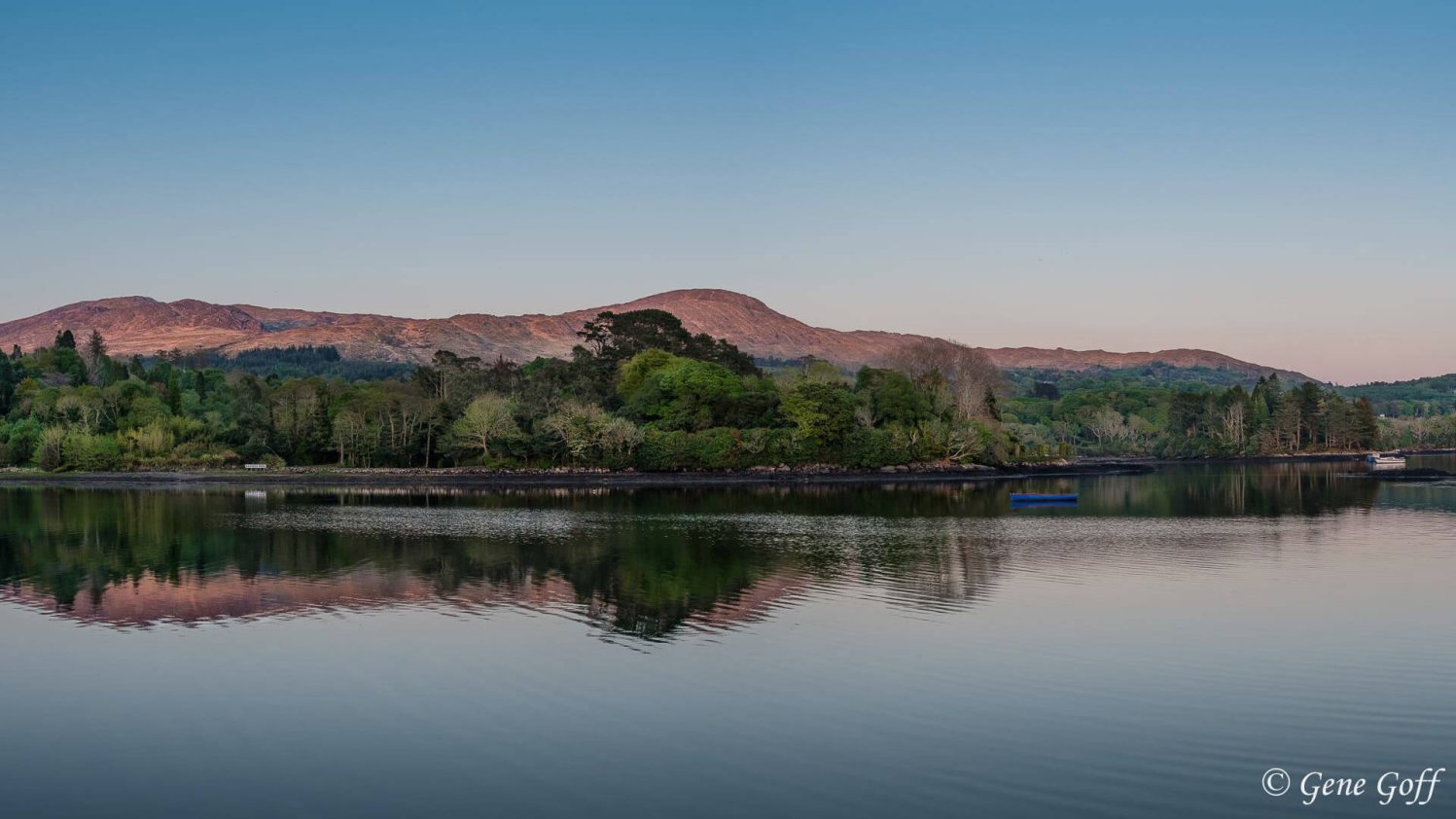 Explore Garnish Island's beautifully landscaped gardens on our Driftwood Tours
The Aran Islands are a group of three islands off the coast of Ireland.
Inishmore (Inis Mór), Inishmaan (Inis Meain) and Inishorr (Inis Orr) are all reachable by ferry from either Galway city or Doolin in Clare.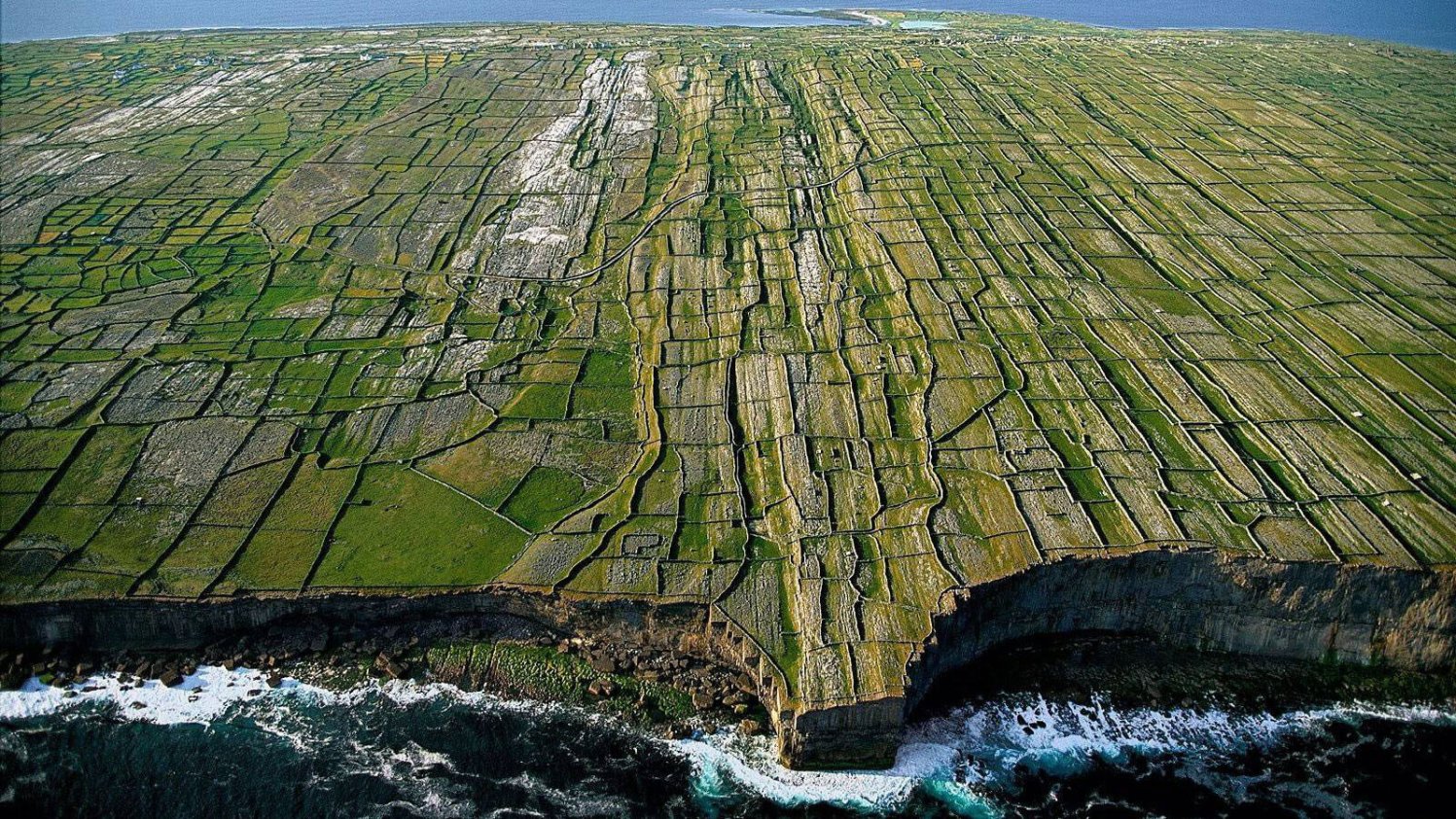 Aran culture has been a source of inspiration for artists throughout the years.
The playwright J.M. Synge famously wrote about the Aran islands in the early 20th century.
Our tours don't visit the Aran islands at this time but we may be able to accommodate you on our private tours.
The Blaskets are a group of tiny islands off the coast of Ireland.
Today, the islands are uninhabited. Harsh living conditions forced the evacuation of the Blaskets in 1953.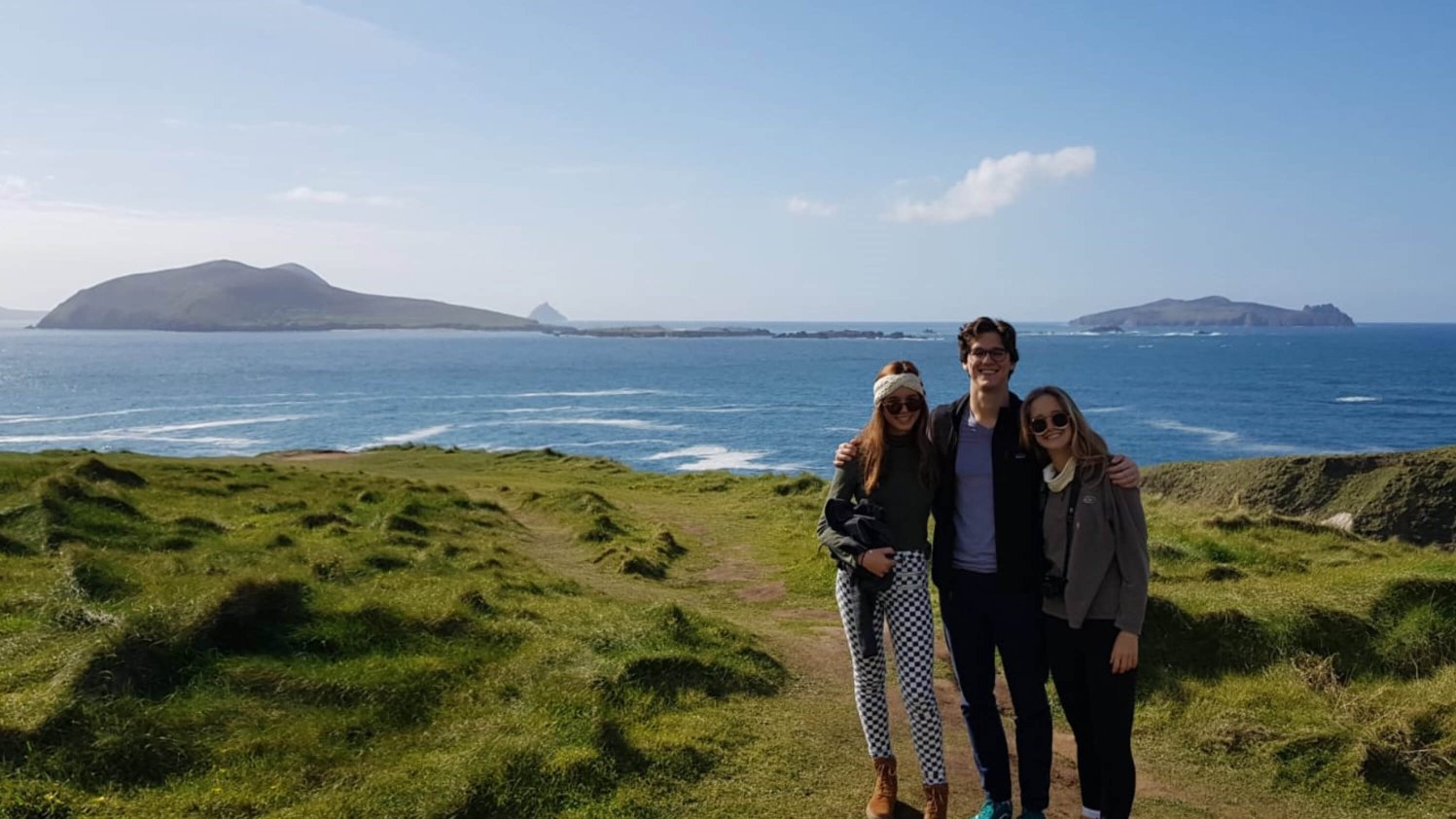 Many islanders emigrated. Interestingly, in the USA, Blasket islanders congregated mainly in Massachusetts, around the Hartford area.
Interested in tracing your Blasket roots while in Ireland? A visit to the excellent Blasket Centre on Slea Head in Dingle is a must.
Scattery is another great island off the coast of Ireland.
After a short boat trip, get a guided tour of historical ruins, cute cottages and a round tower.
Visit Scattery Island exclusively on our 7 Day Irish Castles and Kingdoms Tour.
Rathlin Island is visible offshore as you tour the stunning Causeway Coastal Route in Northern Ireland.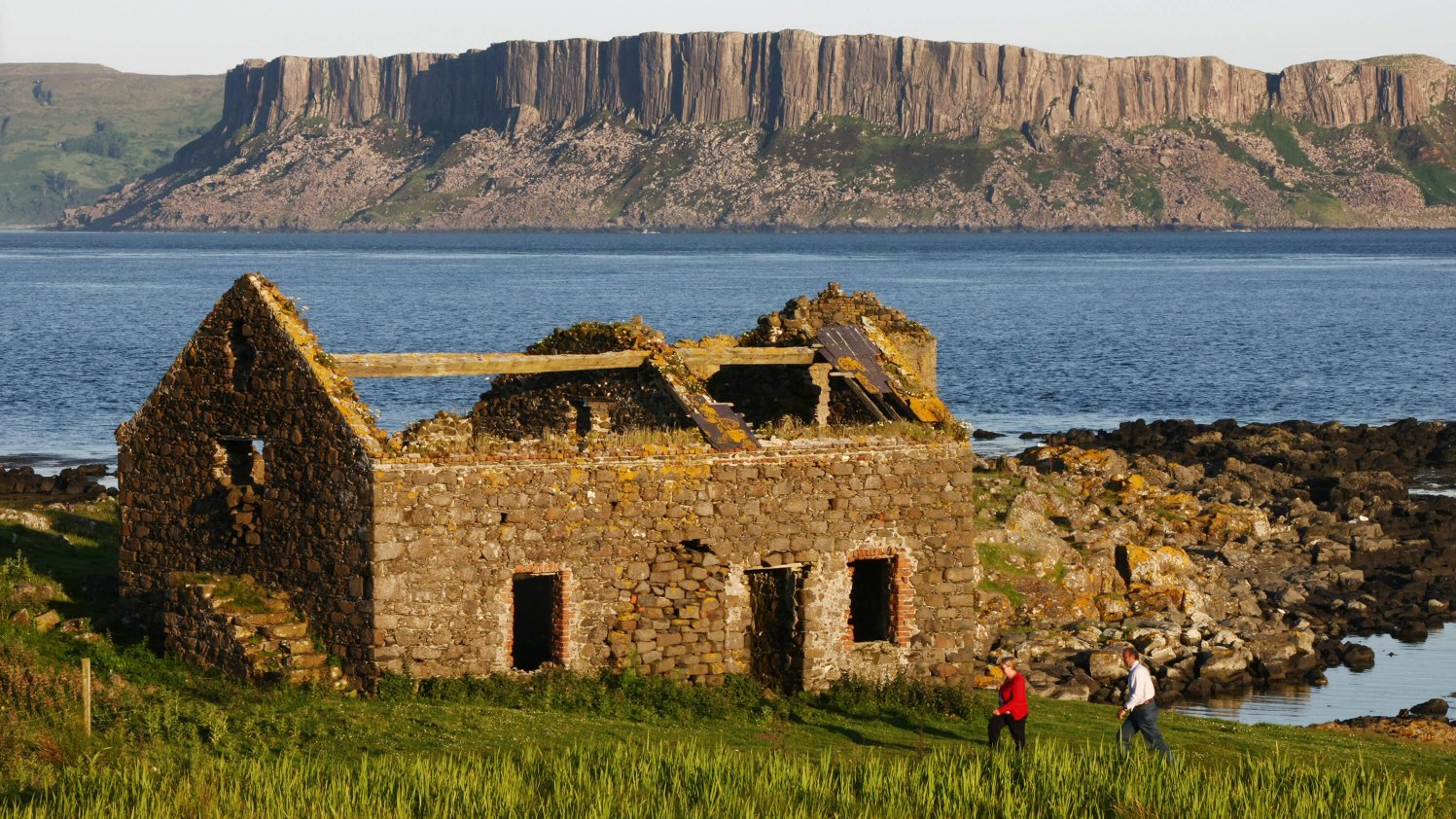 Unlike many islands off the coast of Ireland, historic Rathlin is still inhabited (population: 154 people).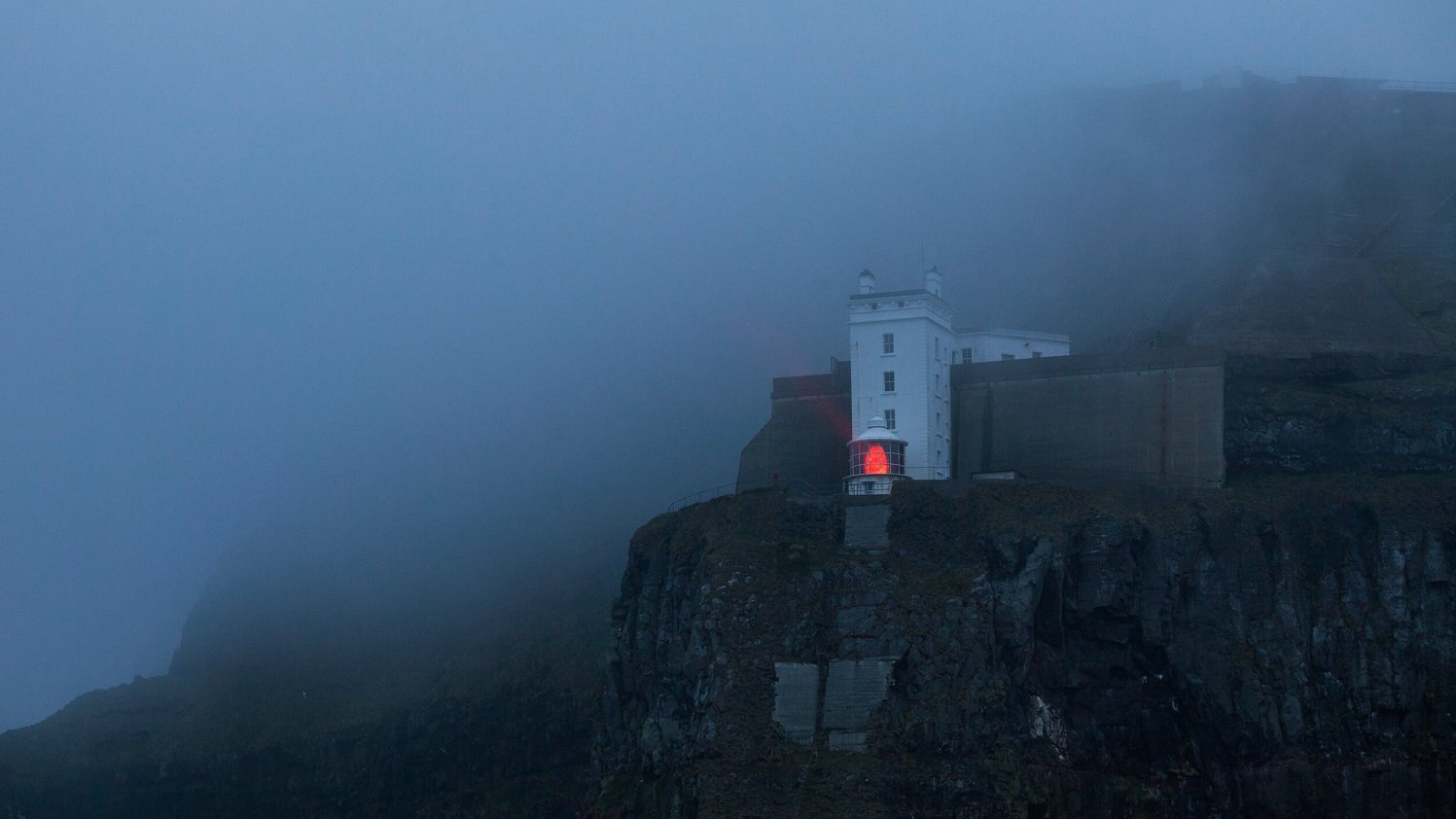 Rathlin Island an important bird sanctuary and is home to interesting archaeological features.
Visit Ireland's Causeway Coast on our most off the beaten track tour: 7 Day Vagabond Magnetic North Adventure Tour
You don't have to visit the Wild Atlantic Way to see beautiful islands off the coast of Ireland!
Ireland's Ancient East has its fair share of stunning vistas and gorgeous islands.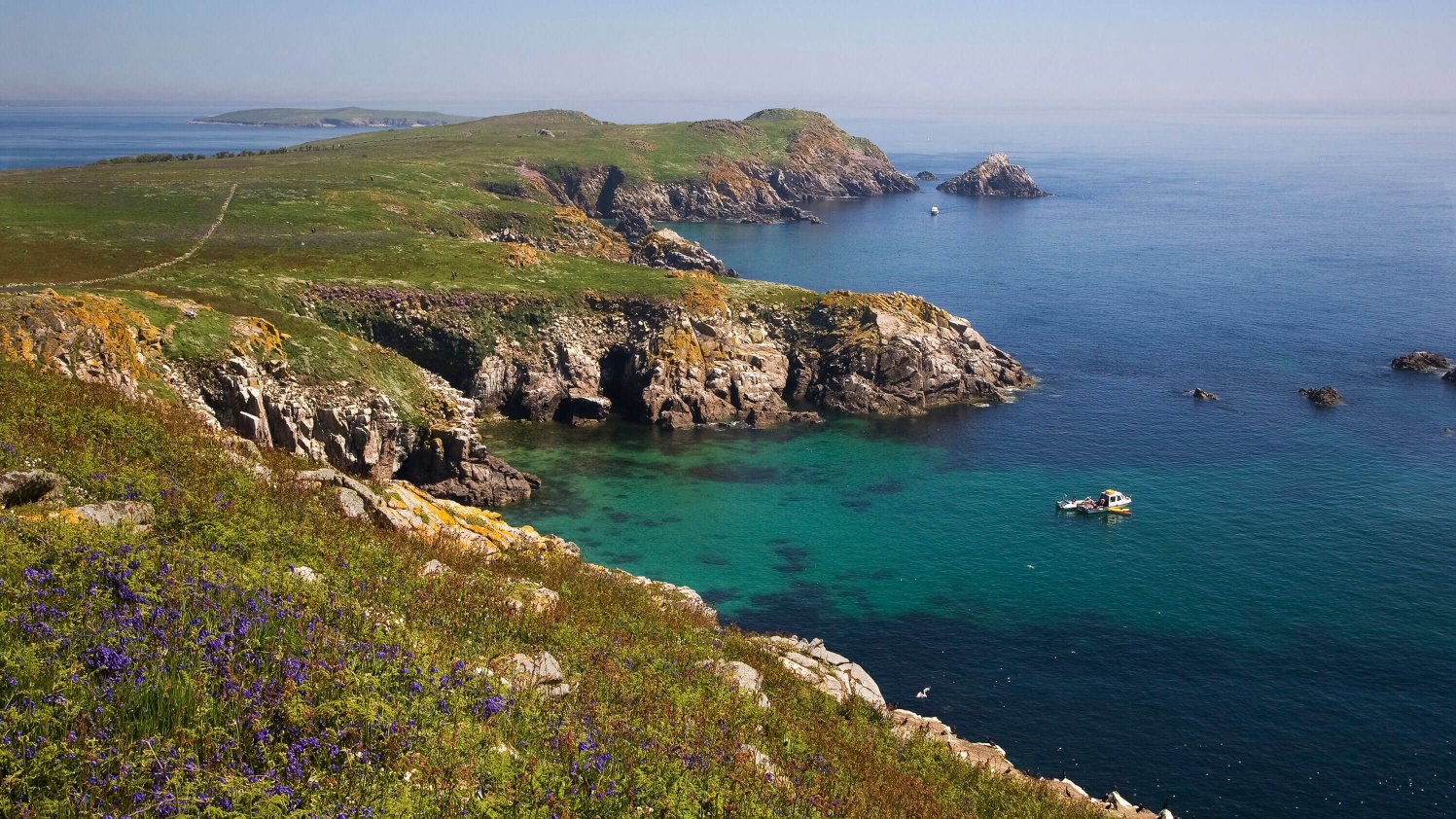 Lying just off Ireland's southeastern tip, the rugged and uninhabited Saltee Islands play host to important seabird colonies and fishing grounds.
The owner of Great Saltee Island styled himself the island's king. Believe it or not, you can actually sit on his throne when you visit too!
Back in Dublin after your tour? Craving more islands off the coast of Ireland?
A scenic coastal train ride brings you to Howth - a fishing village on a peninsula in Dublin Bay.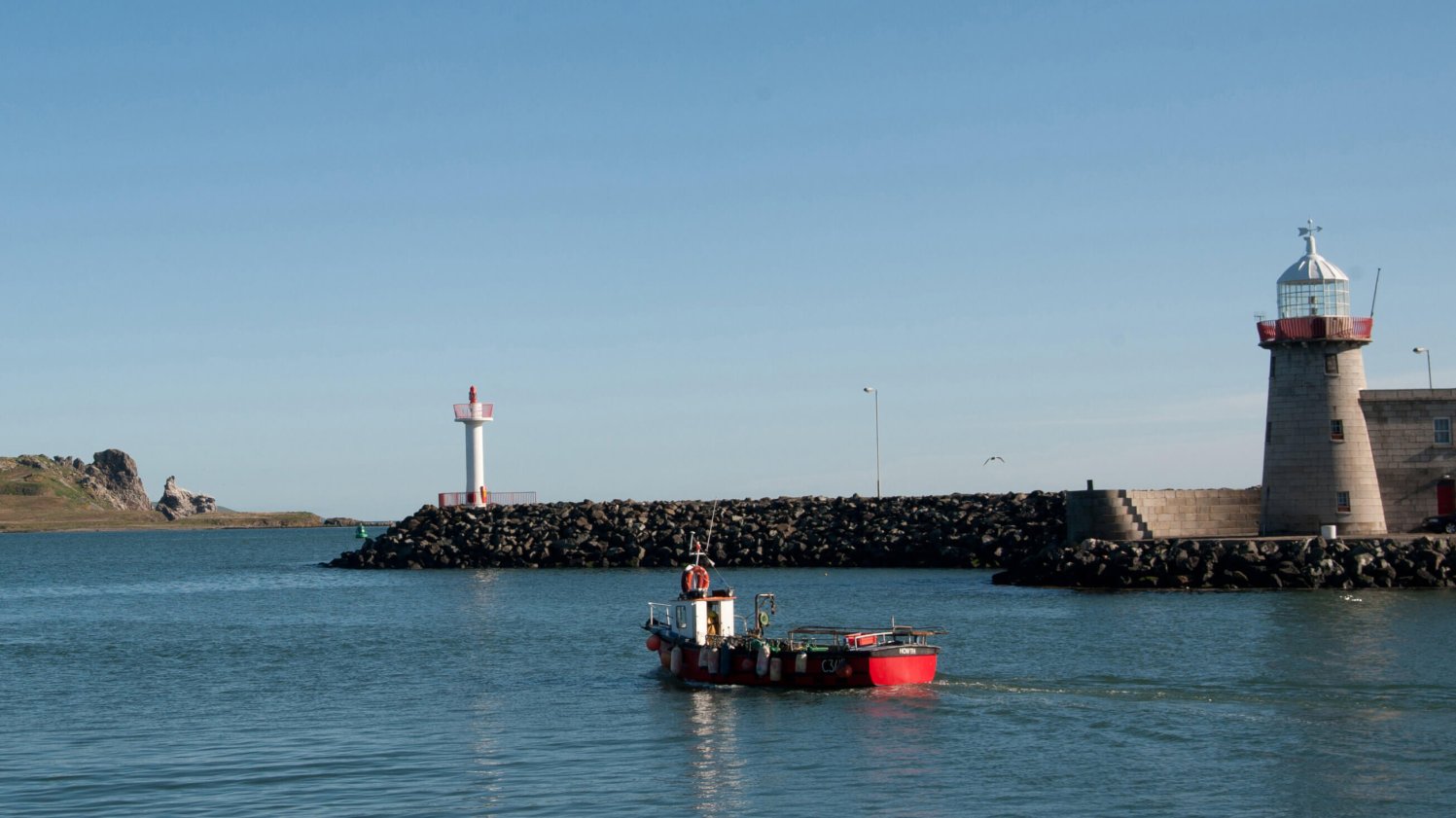 From Howth, you can take a short boat trip to Ireland's Eye. This tiny island has its own little beach, nesting seabirds and fantastic maritime views.
After your trip, don't miss some of Ireland's freshest seafood on the pier in Howth!
Find more insider tips on what to do in Dublin