What's the one thing you associate with Christmas? I'll wager that, for most Irish people, the answer would be food and drink. Irish households stock up on supplies well in advance of the 25th December. And we have some interesting Christmas traditions to do with food. Spending Christmas in Ireland? You better loosen your belt!
'Tis the season to indulge!
You'll know if you've spent time here during the festive season, Christmas in Ireland is all about socialising. Family and friends celebrate together, sometimes in the pub. But mostly, Irish Christmas food and drink happens in cosy Irish homes.
Expect to be proffered monstrous boxes of biscuits (cookies), endless supplies of crisps (potato chips) and gargantuan wrapped chocolates. Then there are the drinks! Bellinis for breakfast. Mulled wine, hot whiskies or spiced port after a chilly walk. Pints of guinness and even Irish coffees.
Phew!
What food do Irish people leave for Santa Claus?
Just like in the USA, it's traditional in Ireland to leave out a little something for Santa Claus. Mince pies. Biscuits (cookies). Even a slice of cheese with crackers.
The surprising thing is that many Irish people also like to leave Guinness for Santy (as we call him). And down south, proud Cork families leave Murphy's. It's cold work delivering presents!
Don't forget to leave something for Rudolph! Juicy carrots are the preferred reindeer snack in Ireland.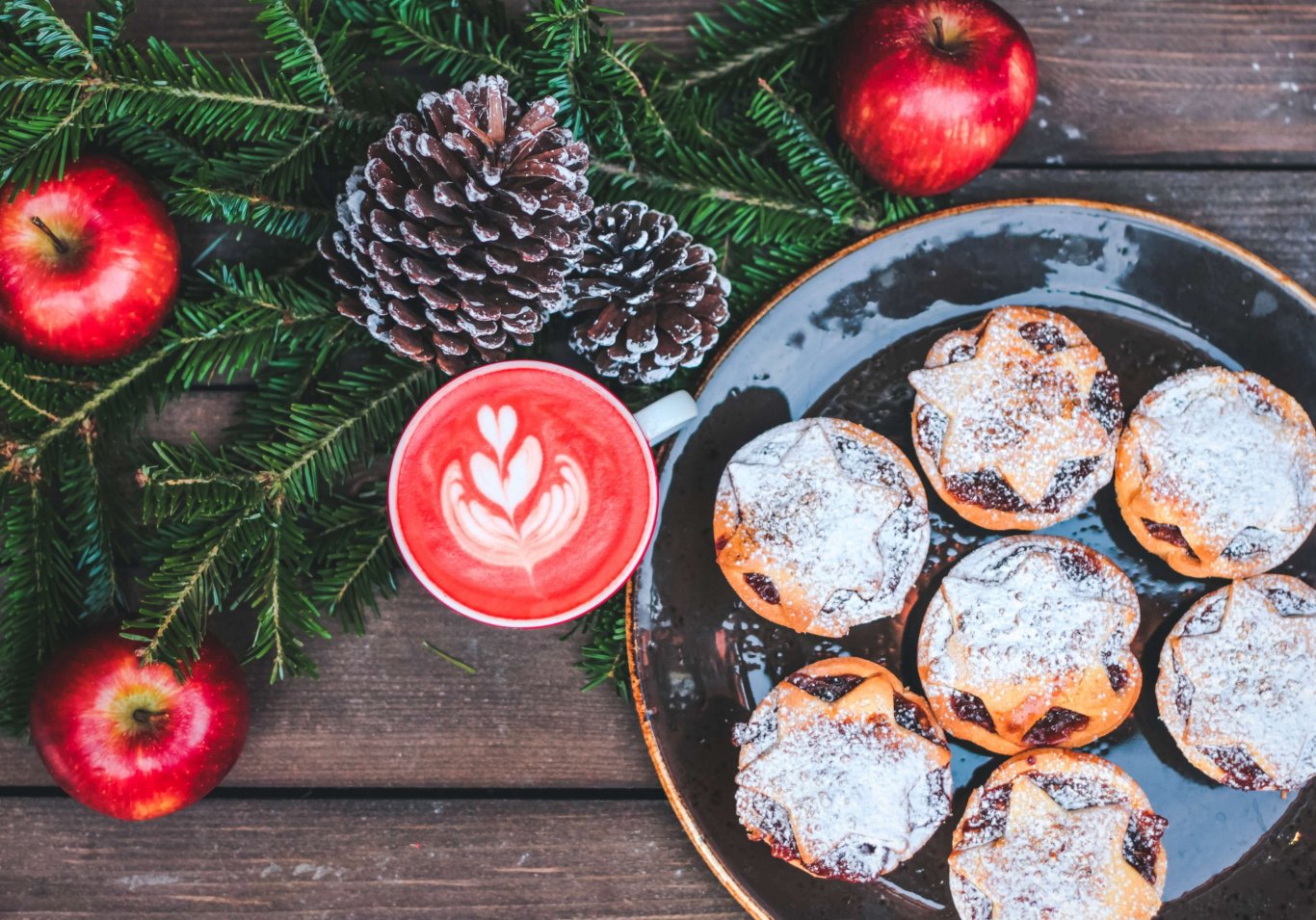 The Main Event
Irish Christmas food revolves around Christmas dinner. Families sit down together on Christmas Day to eat a big main meal. This can happen anywhere from lunchtime up to the evening. Normally, it's a lavish affair with multiple courses and lots of Christmas crackers and storytelling in between all the eating and drinking.
Roast turkey is very popular as the main dish on Christmas Day. Goose and ham are more traditional. These meats are almost always accompanied by traditional condiments such as gravy (thick meat sauce), bread sauce (breadcrumbs, cream, onion and cloves), and cranberry sauce (which needs no introduction!).
Traditional Irish Christmas foods
If you're lucky enough to have visited Cork's English Market on a Vagabond or Driftwood tour, you'll notice spiced beef for sale. What is spiced beef? It's a joint of beef, rolled in a mixture of pepper, allspice, cinnamon and cloves. Though traditionally a Cork recipe, it has had a modern renaissance across Ireland. The aroma of spiced beef cooking is very evocative of an Irish Christmas.
Other traditional savoury Irish Christmas foods include:
Potatoes - normally roast, baked, mashed or in other forms.
Brussels sprouts - miniature cabbages which are boiled or baked and oftern served with bacon.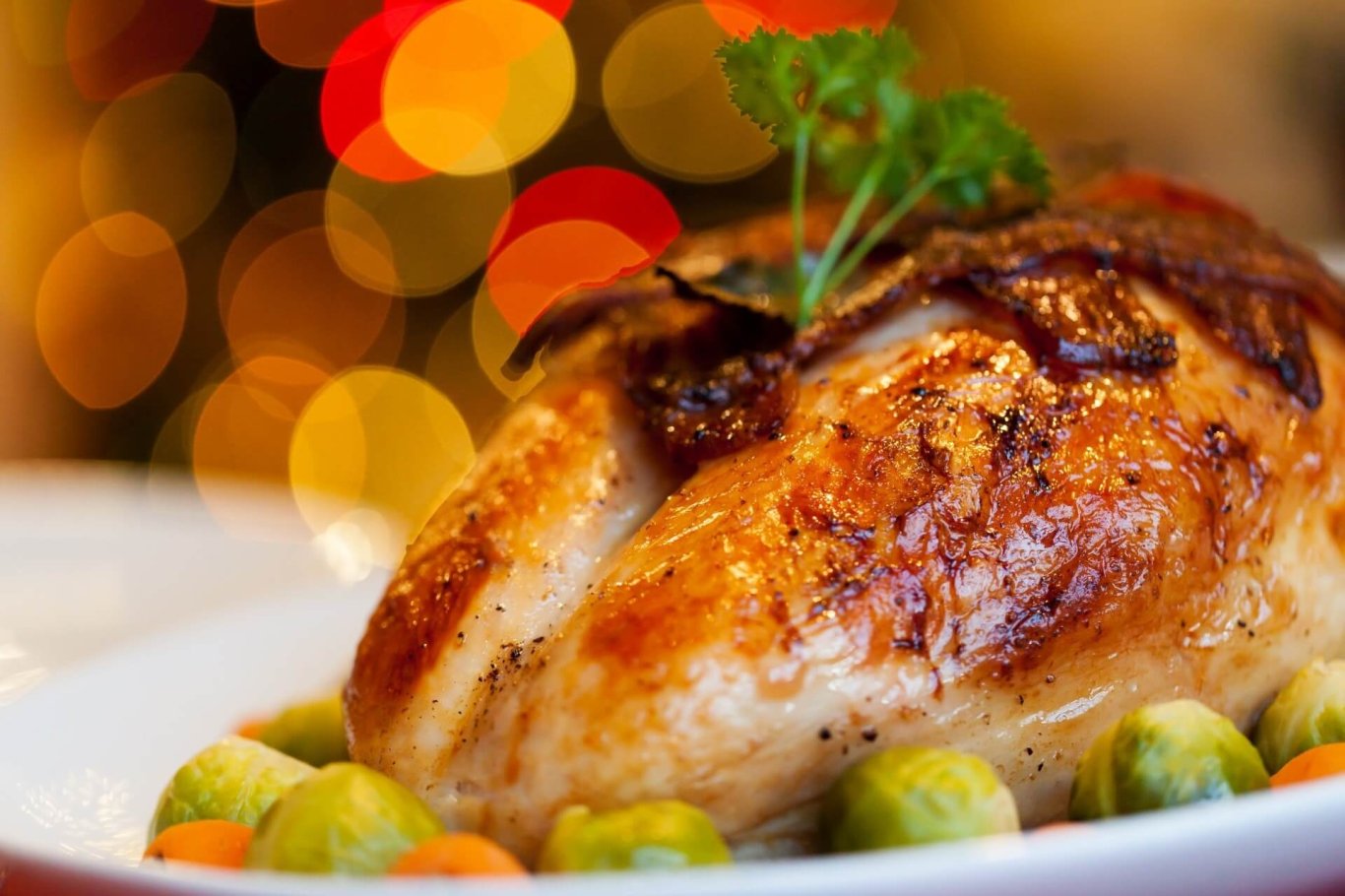 Leave Some Room For Dessert!
For dessert, Irish people have lots of choice! Irish Christmas pudding, often called 'plum pudding', is a rich, moist fruitcake, often soaked in brandy and set alight when serving. Christmas cake is a similarly moist fruit concoction, smothered in marzipan.
Mince pies are delicious miniature pastries filled with a spiced nut and dried fruit. Expect to be offered mince pies at all times of the day and night! They're often served warm, with cream and brandy butter.
Another common dessert is sherry trifle, made with cream, sponge and fruit jelly (translation: Jello).
Questions? We'd love to hear from you!
Why not get in contact, The best way to contact us is by email: enquiries@vagabond.ie.