Where shall we go on vacation, Ireland or Scotland? Some people might dismiss this as a first world problem, but we think its a question that needs serious consideration and good advice to ensure that you make the right decision - and come to Ireland.
So we asked the experts...ourselves, to approach the problem scientifically and analytically, whilst leaving national pride to one side. And these are our earth shattering-conclusions:
Firstly we have to admit that Scotland and Ireland share some great features that make them world class tourist destinations. For example, the friendly Scottish and really, really friendly Irish people, the fascinating history, the Celtic heritage and the beautiful scenery.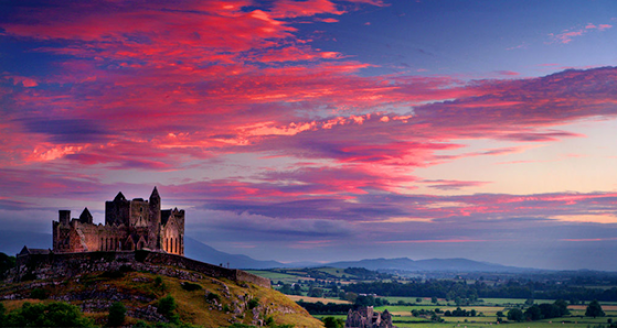 And so the bits Ireland win on:
The Food: Delicious, hearty Irish stew versus Scotland s deep-fried Mars bars. Enough said on that one
Beer: While Scottish beer is a worthy by-product of the cattle-feed manufacturing process, nothing compares to the iconic and wonderful Guinness! And Guinness really does taste a million times better in Ireland, so that that settles it - you need to come to Ireland for a pint of Guinness. (Although we would have to admit Scottish whiskey is a thorn in the side of our argument, Irish whiskey is storming back onto the world stage with numerous high-quality Whiskeys maturing from dynamic new Irish distilleries).
Mountains: We all like to look at mountains, but we could argue that Scotland has too many, they are too big and they tend to block out the view. On the other hand, Irelands mountains could be described as Goldilocks - they are not too big and not too small but just right for a scenic and active Irish vacation.
The Music: Much as we loved Scotlands Bay City Rollers and the Proclaimers, its hard to beat U2, Thin Lizzy, The Cranberries, Snow Patrol and the likes. Another clear Irish winner.
Mythical Creatures: Ireland has lucky Leprechauns and pots of gold, Scotland has ferocious Haggis running clockwise around the mountains and scary monsters in their Lochs.
Famous People: We have Daniel Day-Lewis, Liam Neeson, Michael Fassbender, Jamie Dornan, Cillian Murphy and Colin Farrell with their sexy Irish accents, Scotland has Shrek.
Saints: Our Patron Saint (Patrick) was a party animal and is loved around the world. He banished snakes, converted pagans and adopted the Shamrock as the national plant of Ireland. Scotlands St Andrew is also the patron saint of gout and sore throats, but we dont think this is necessarily related to Scotland.
Pubs: The Irish Pub, not the Scottish pub, is the international quality standard for bars. If there was a Nobel Prize for the best pub (which we think there should be), then Irish pubs would win every year.
And best of all Only Ireland has Vagabond and Driftwood tours!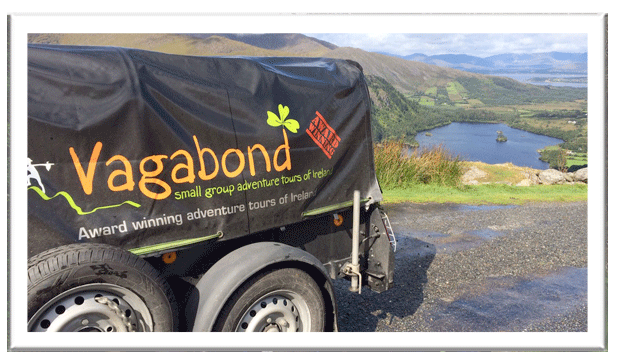 So there you have it, Ireland is the clear winner in our debate over whether to choose Scotland or Ireland for your next trip.
If you would like further information on Ireland and our amazing tours please do not hesitate to contact us on enquiries@vagabond.ie
Editors note: All the foregoing was written by a Scotsman (but the other 80% of his family are Irish, and just like St. Patrick, we are working on his conversion).