10% Off in October
Enjoy 10% discount off all Vagabond and Driftwood Tour departures in October 2019.
Find out more in our Special Offers section.
Strong Dollar = Best Value Tours of Ireland
With the US dollar surging against the euro - one dollar will buy you €0.88c at the time of writing - there has NEVER been a better time to go on a tour of Ireland.
What does the strong US dollar mean for your Vagabond or Driftwood tour? All of our tours of Ireland are listed in euros. When the dollar goes up versus the euro, our prices effectively go down. You win!
Compared to February 2018, when a dollar bought you less than 0.80c, you can now save 100s of dollars on some of our tours. Our 11 Day Driftwood Discover Ireland Tour, for example, retails at €2,749. At February's rates, that would cost you $3,436. Today, the very same tour, for the very same price, will cost you only $3,098. That's a $330 saving!
100% Guaranteed Departures
All our confirmed tour departures are 100% guaranteed. Once you've paid your deposit, and there is at least one other guest, the tour departure is locked down.
We are proud to say we've never, ever (ever!) cancelled a tour. We never will, either!
FACT: When Atlantic Storm Ophelia hit Ireland in October 2017, our tours still went out exploring (safely, of course!).
17 Years of Experience
Years of thought, experience and innovation has gone into every tour itinerary. 17 years, to be exact!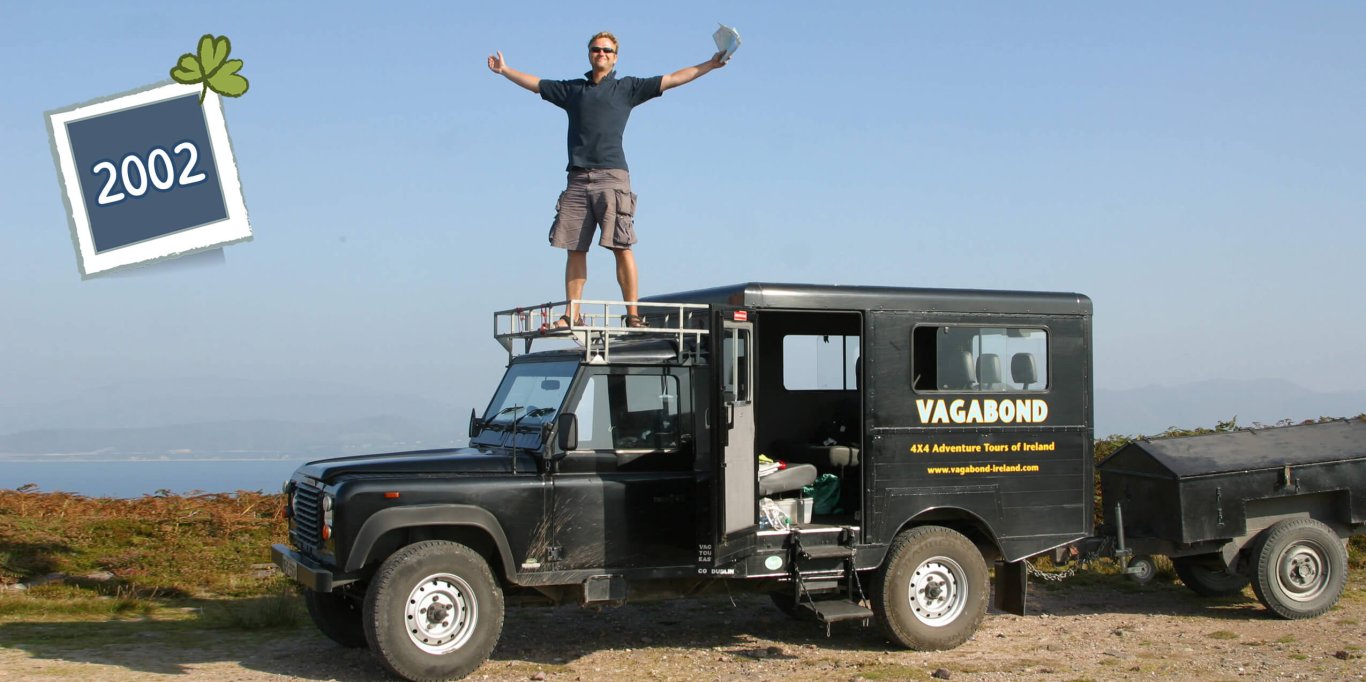 Rob Rankin established Vagabond Tours way back in 2002. We've been obsessing over how to deliver the best customer experience ever since.
Expect personalised service and safety as standard. We spare no expense when investing in top class people, the latest training and our Mercedes tour vehicle fleet.
Find out more about the history of Vagabond Tours on our About Us page.
Small Group Tour Size
We are proud of our small group tour philosophy.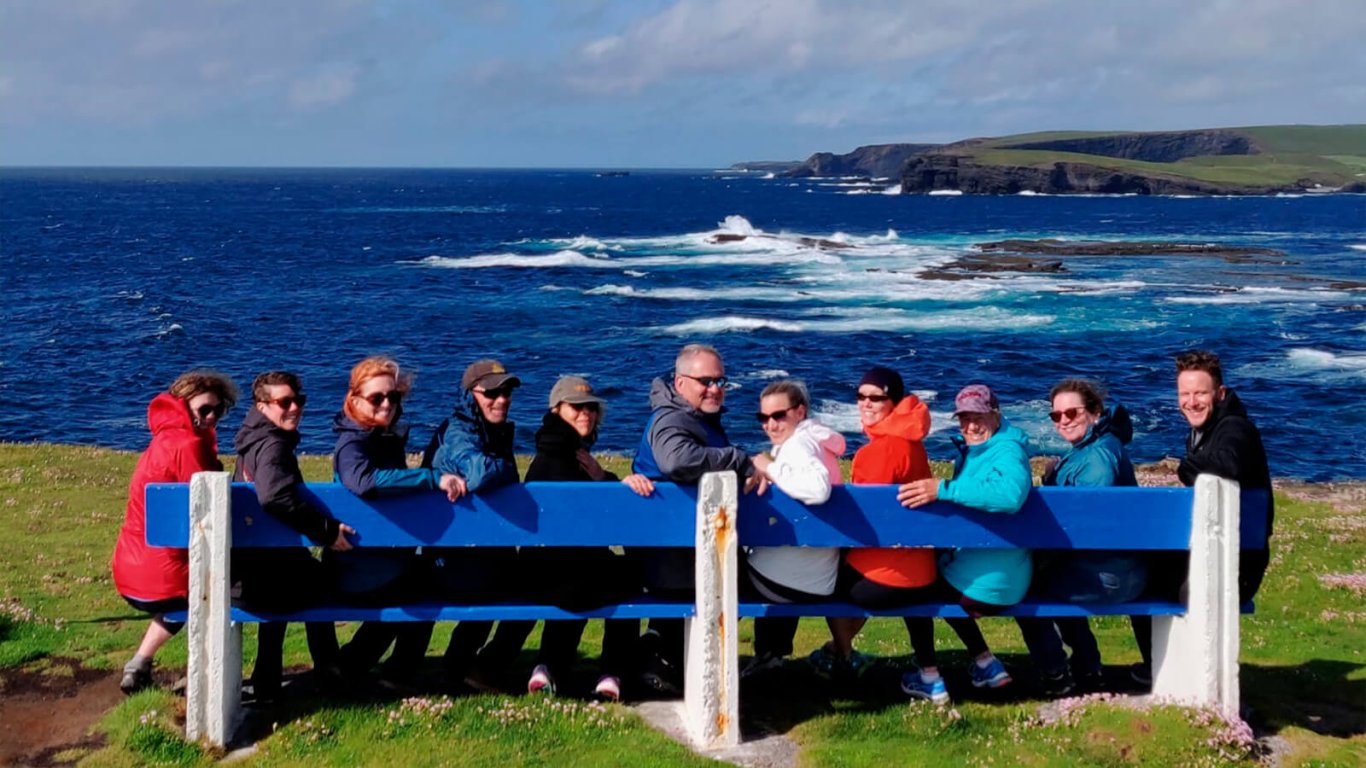 You will meet a maximum of 14 other guests on your relaxed Driftwood tour. On our active and adventurous Vagabond Tours, the maximum number of guests (besides yourself) is 12. Often, this figure is even lower.
This small group approach helps us deliver a personal and flexible service. Not only that, but our guests form friendships that often last beyond the end of their tour.
Your friendly VagaGuide tour guide will be able to answer any questions or requests as they arise. Our vehicles are more compact than normal tour buses. This allows your tour to escape freeways and major routes. On Ireland's byways, you'll meet friendly Irish people and experience the country's secret treasures.
Full Days on Tour
You'll notice we deliver full days on tour. We know your vacation time is limited and you want to maximise the short time you have.
What does that mean? Other operators will advertise an 8 day tour, for example. But on many of these tours, you will begin your first day in the afternoon and finish your last day in the morning, curtailing the entire experience.
All Vagabond and Driftwood tours kick off bright and early, at 8am. They don't return to Dublin until the early evening on your last day. When we say an 8 day tour of Ireland, we mean it!
Get in Touch
If you are still trying to figure out what tour is best for you? Ciara and Gillian here at VagaHQ are experts in answering all types of questions. Please don't hesitate to contact us :)