Nothing is more exciting than vacation planning, right?
Especially when you're planning a trip to Ireland!
Read on, intrepid Vagabond, to discover the most essential travel tips for Ireland!
⏳ Early Vagabonds Catch The Worm!
Our tours are filling up quicker than ever!
May, June and September are all popular. To avoid disappointment, we strongly advise that you book in advance.
It also pays to book early. You'll save 10% by reserving your 2024 tour before our Book Early sales event draws to a close.
Alternatively, try taking a tour off-peak.
We offer a 10% discount to Vagabonds and Driftwooders travelling in March, April or October.
🛫 How Early Should I Book My Airline Tickets?
When booking long-haul flights to Ireland, it's best to book well in advance. More airlines fly direct to Ireland than ever before.
Irish flag-carrier Aer Lingus operates direct routes to Ireland from many North American cities.
Flight price comparison sites, such as Kayak or Skyscanner, can be very useful. You could also use a travel agent.
Try booking your flights midweek, instead of the weekend. Airlines carry less passengers and update their systems midweek which results in the best deals.
Read our guide to saving money on flights to Ireland
Make sure you have your tour dates confirmed before booking flights.
💡 DID YOU KNOW? You secure your tour dates ands seats for FREE. Even if you haven't decided on your flights, we can hold your tour departure for 7 days on a provisional basis (no cost or obligation). To help you further, the deposit is only €250 per person.
🛌 How Early Should I Book My Dublin Hotel?
Dublin is a fun city. It's also popular.
Finding hotels in Dublin can be challenging even outside peak vacation times. Our advice is NOT to leave booking accommodation in Dublin until the last minute.
All Vagabond and Driftwood tours start and end at the Grand Canal Hotel. Use the promo code VAGABOND to receive a discount.
Can't find a room at the Grand Canal Hotel? We recommend using Booking.com to locate suitable accommodation nearby.
Using AirBnB? Dublin neighbourhoods to try searching for (convenient to reach the Grand Canal Hotel) include:
Grand Canal Dock
Ballsbridge
Sandymount
Donnybrook
💡 PRO TIP: Ask our friendly reservations team for the month in 2024 with most capacity for your tour. That way you'll enjoy greater choice and flexibility on hotels and flights - not to mention a nice chinwag with Michael, John or Dee!
🏥 Should I Book Travel Insurance?
Yes.
We highly recommend taking out full travel insurance before coming to Ireland.
Your travel insurance policy should cover potential medical bills, lost baggage, flight delays and cancellations.
🛂 Check Your Passport Expiration
It's important to check your passport expiry.
Ireland requires your passport to be in-date for the duration of your stay.
Be aware, it can take weeks to process a passport which is out-of-date.
If you already have a passport, check (and then double check) that it's valid for the duration of your stay.
Check now!
Find Information on Passports In Your Country:
USA: Bureau of Consular Affairs - Passport Section
Canada: Passport Office
Australia: Passport Office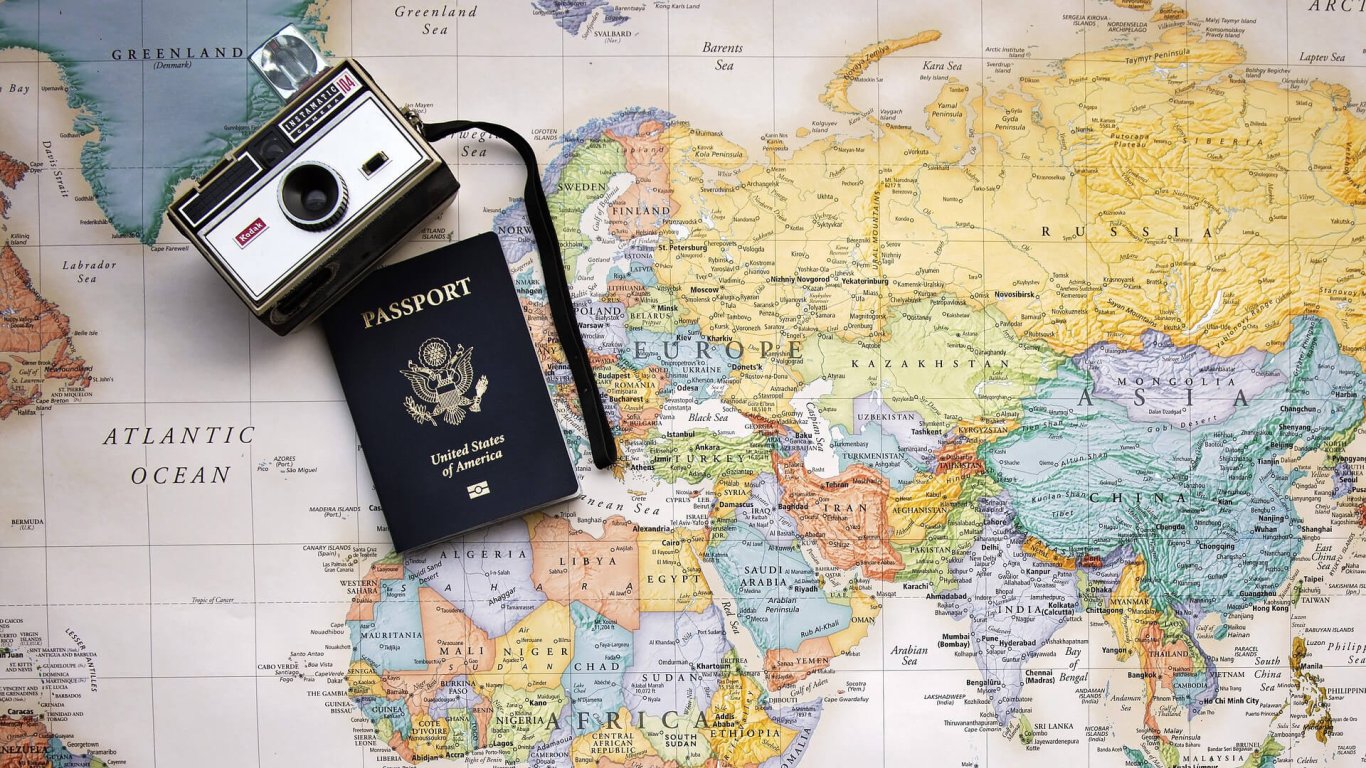 🧳 How Do I Pack For Ireland?
Firstly, make a list of all the things you need.
We strongly recommend that you pack lightly, taking into account the changeable nature of the Irish climate.
Because of our small-group ethos, our tour vehicles are small. There is limited luggage capacity. To be fair to everyone, please only bring one suitcase per person, no bigger than 30" (75cm) along its longest side.
Alternatively, one large suitcase between two people. Laundry facilities are available at selected hotels on longer tours.
Read our handy list of what to bring to Ireland.
💊 Should I Bring Medication?
Medication is one of the essentials.
Consult with your medical professional before you depart.
Ensure you have sufficient medication to allow for delays or unexpected events.
Read this handy advice from the US Embassy in Ireland
💡 PRO TIP: Carry all important medication in your hand luggage. In case your checked-in bag is mislaid, you will still be covered.
🖨️ Should I Print Out My Travel Documents?
Yes.
Although you can travel using digital devices, it's wise to print out important documents so you have a backup.
We advise carrying a hard copy of the following:
Flight booking confirmation.
Dublin hotel confirmation including address/map. This will help you locate your hotel and aid taxi drivers to find it too.
Photocopies of your passport and travel insurance documents. Keep these copies in a separate bag to the originals.
📞 How Do I Contact Home From Ireland?
We understand that keeping in touch with friends and family back home is important.
Cellphone signal can be weak in the remote destionations we often visit.
To access the internet on your cellphone when outside wifi hotspots, you have two main options:
Contact your home phone provider before you travel and ask about an international roaming plan.
Purchase an Irish sim card, to swap into your phone. Although your phone needs to be either unlocked or have dual/virtual sim feature if you intend to purchase a sim card in Ireland. The simplest way to do this is by buying an Irish simcard upon arrival at Dublin Airport. The Spar convenience store beside Arrivals in Terminal 2 stocks simcards.
Purchase a cheap Irish 'pay-as-you-go' phone in Dublin before your trip. Vodafone, Three and Tesco Mobile are some of the popular networks in Ireland.
💡 PRO TIP For tours passing through Northern Ireland, be mindful that you'll be crossing an international border (Northern Ireland is part of the United Kingdom). Any roaming plan you pre-arrange before your tour should include the United Kingdom (UK) as well as Ireland.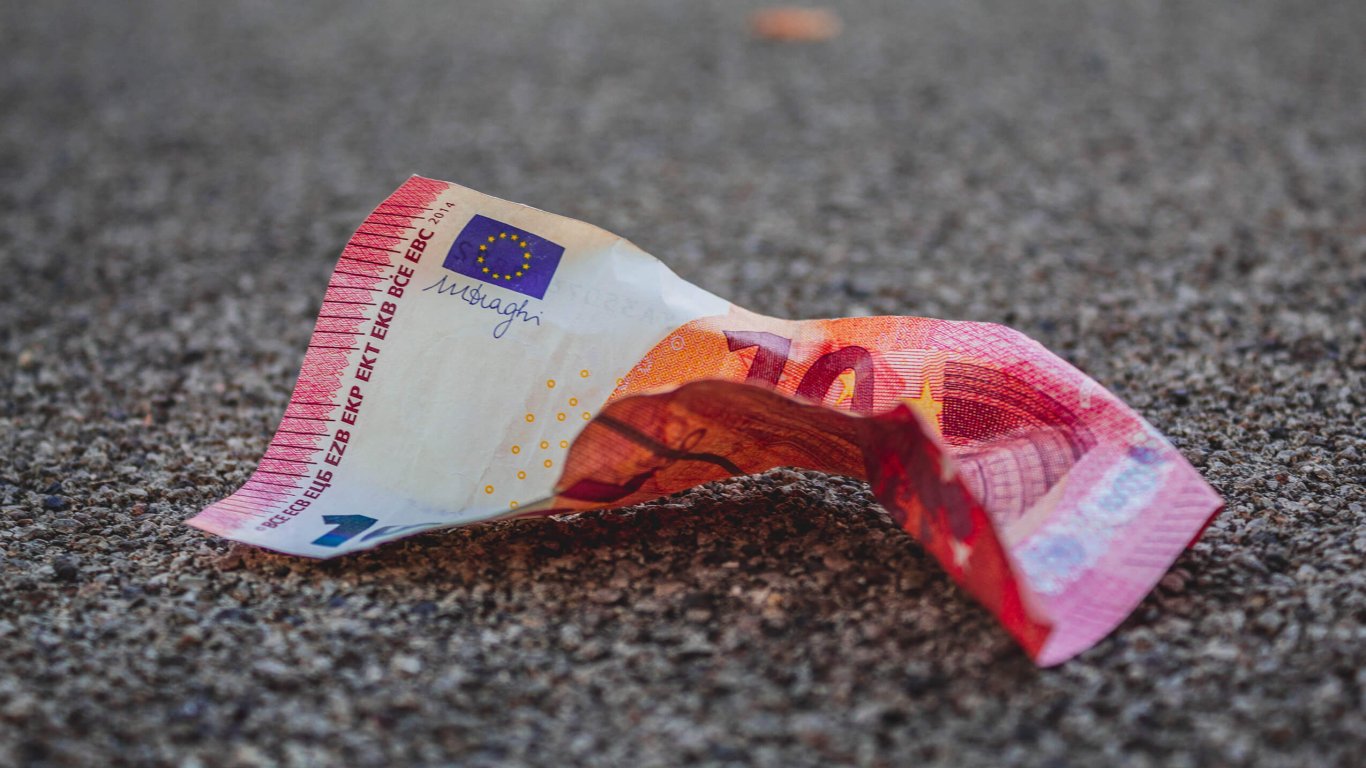 Let's Talk Money...
💳 Do I Need To Tell My Bank I'm Travelling?
Yes.
Please pre-notify your bank or credit card provider of your travel plans before you leave.
International charges on bank cards may raise red flags and lead to a block on your account.
💡 PRO TIP: For tours passing through Northern Ireland, mention to your credit card provider or bank you will be visiting the UK as well as Ireland.
Be sure to ask about international service charges too.
💵 How Much Cash Should I Bring With Me?
We advise carrying €200-300 in cash (or enough to get you through a few days, in case of emergency).
A combination of cash and card works best, but the actual way you do it will boil down to personal preference.
ATM cash machines will most likely work with your card. Just make sure your bank knows you are travelling.
However, cash machines are not prevalent in some of the off the beaten track destinations that we tour to. For this reason, it's best to withdraw more than enough for a few days when you do visit. This will avoid the need to visit an ATM every day of your tour.
IMPORTANT: Ireland uses the Euro (€). But remember, you'll need a different currency (Pounds Sterling (£)) if your tour visits Northern Ireland.
Read more about cash, credit cards and spending money.

Last Minute Checks
🔌 Do I Need An Electrical Adapter in Ireland?
In Ireland and the UK, we use a three-pin plug, with square pins. The voltage is 240v.
Check that any appliances you are bringing to Ireland can work on a 240v system. The voltage level should be shown somewhere on your device.
Check out our dedicated blog about electrical adapters
📸 What Camera Accessories Will I Need?
Carrying a camera?
Fully charge it before you leave.
Carry a power bank (portable battery booster pack) as well as spare memory cards with you.
Check out 7 Tips for Taking Better Travel Photos.
⏱️ Be On Time At The Airport
Plan in advance how you'll get to your home airport.
Aim to be at your home airport at least 3 hours before a transatlantic departure, to allow for unforeseen delays.
Try to anticipate potential delays. These include rush hour traffic, holiday periods (such as Spring Break) or major sports events that might coincide with your journey.
Listen to local news reports and check the Twitter feed for your departure airport before you leave so you know about any major delays as they occur.
Better safe than sorry!
📄 What To Triple Check Before Leaving Home
Passports. Tickets. Boarding passes. Money.
Make sure you have your boarding pass available on your cellphone or printed. Ideally, you should have both as a backup.
Double check your flight departure times. You can normally do this with your airline's mobile app or on the website or Twitter feed of your departure airport.
Triple check any supplies of personal medication are packed and in-date.
After Landing in Dublin...
🛬 How Do I Get From Dublin Airport To My Hotel?
We recommend taking a taxi from Dublin Airport to your Dublin hotel.
There are also multiple bus services serving Dublin Airport.
Read our handy guide to Dublin Airport transfers
☘️ What Should I See & Do In Dublin?
Travel isn't all all boring, practical stuff!
Ireland's capital city is an amazing place to visit. Even if you only have a few hours to spare, Dublin's delights are well worth exploring.
Read our guide to non-touristy things to do in Dublin
Planning a trip to Ireland can be so much fun. We hope you have a great time organising your visit!
Email us at enquiries@vagabond.ie with any questions or queries.
---
---
Photo Credits:
Photo of checklist/hand by Glenn Carstens-Peters on Unsplash Photo of passports by Jon Tyson on Unsplash Photo of Trinity College Library by Jonathan Singer on Unsplash