Ireland in spring is beautiful. Lambs leap in the fields. Hedgerows brim with flowers. What's not to love?
What To Wear in March/April in Ireland
'There's no such thing as bad weather, only bad clothes'.
Irish weather is famously unpredictable. But come prepared and you'll enjoy your trip all the more. The key is to wear light, breathable layers with a waterproof outer shell. That way, you can strip off in the sun but are ready for the rain.
Planning on spending time in Ireland in spring? Here's your essential packing list:
Hiking shoes or boots (PRO TIP: break them in before you arrive)
Light, waterproof jacket
Waterproof pants
Warm fleece
Multiple cotton t-shirts, mix of short and long-sleeve
A thermal layer
Quick-dry pants
A woolly hot, scarf and gloves
Warm socks (as many as you can pack)
Generally speaking, Irish people dress casual. If you want to wear something a bit more fancy, the evening time is best.  It's OK to wear jeans. Just be mindful that if you're caught in a rain shower, they can take a while to dry.
St Patrick's Day Festival – 15th to 19th March 2019
He's the saint celebrated across the globe. But you can't beat the original and best St Patrick's experience in Ireland.
The St Patrick's Day Festival is now a multi-day celebration lasting from March 15th -19th 2019.  The highlight is the famous St Patrick's Day parade. While nearly every town and village in Ireland has their own parade, the biggest without a doubt is in Dublin.
Check out the St Patrick's Day Festival website for more details.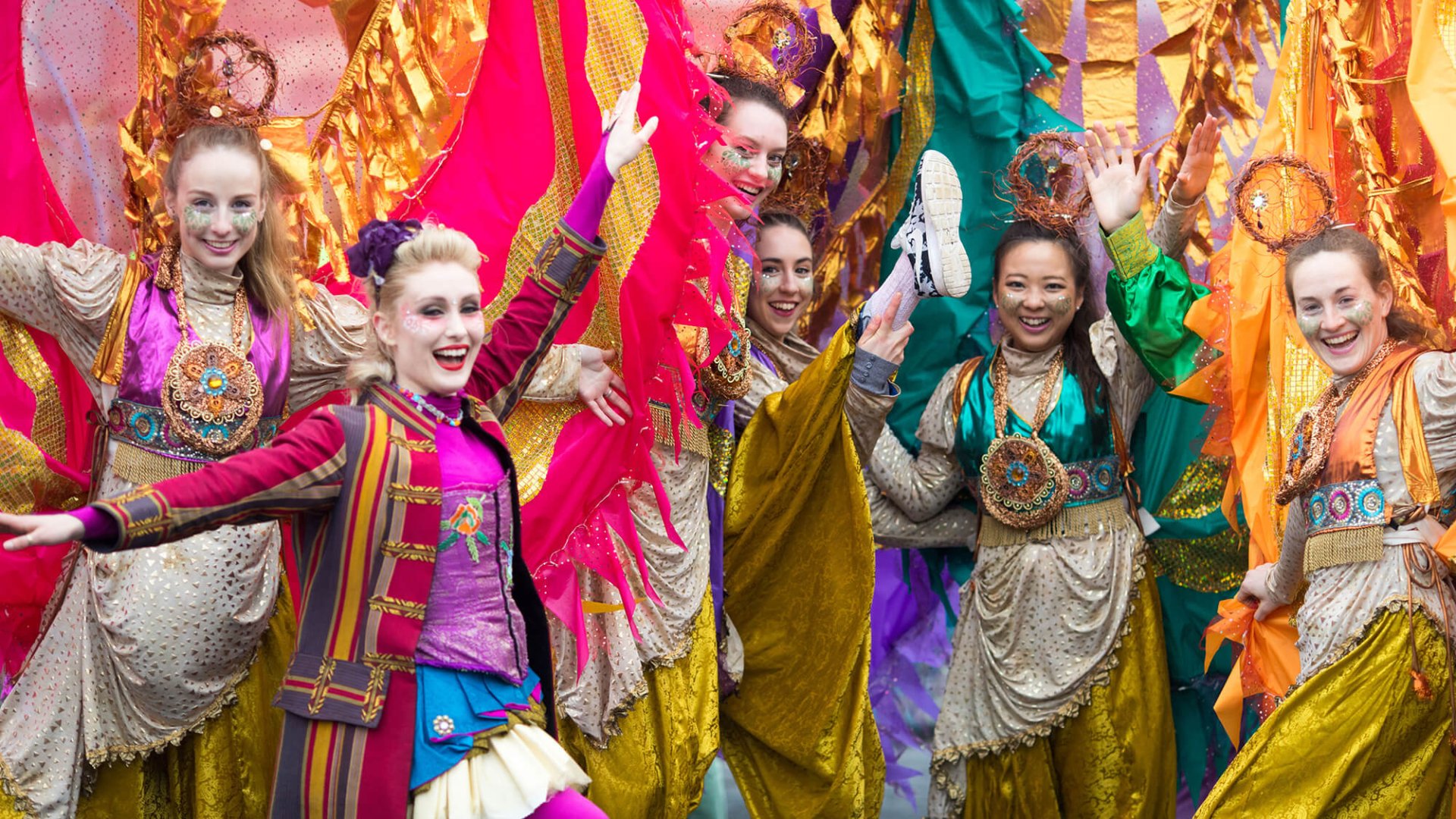 Spring in Ireland Vs Summer
Trying to decide when to come to Ireland?
Like most places, summer is a peak time for visitors to Ireland. While summer weather may be ever-so-slightly warmer (although not by much), there are far more people around. Popular tourist sites, roads and restaurants become crowded in the summer. Admission prices are also at their highest.
Another factor to consider is flights to and from Ireland. Many airlines offer significant discounts if you travel to Ireland in springtime.
Taking everything into account, a spring break in Ireland can be turn out to be much more affordable than a summer trip, but also more easy going.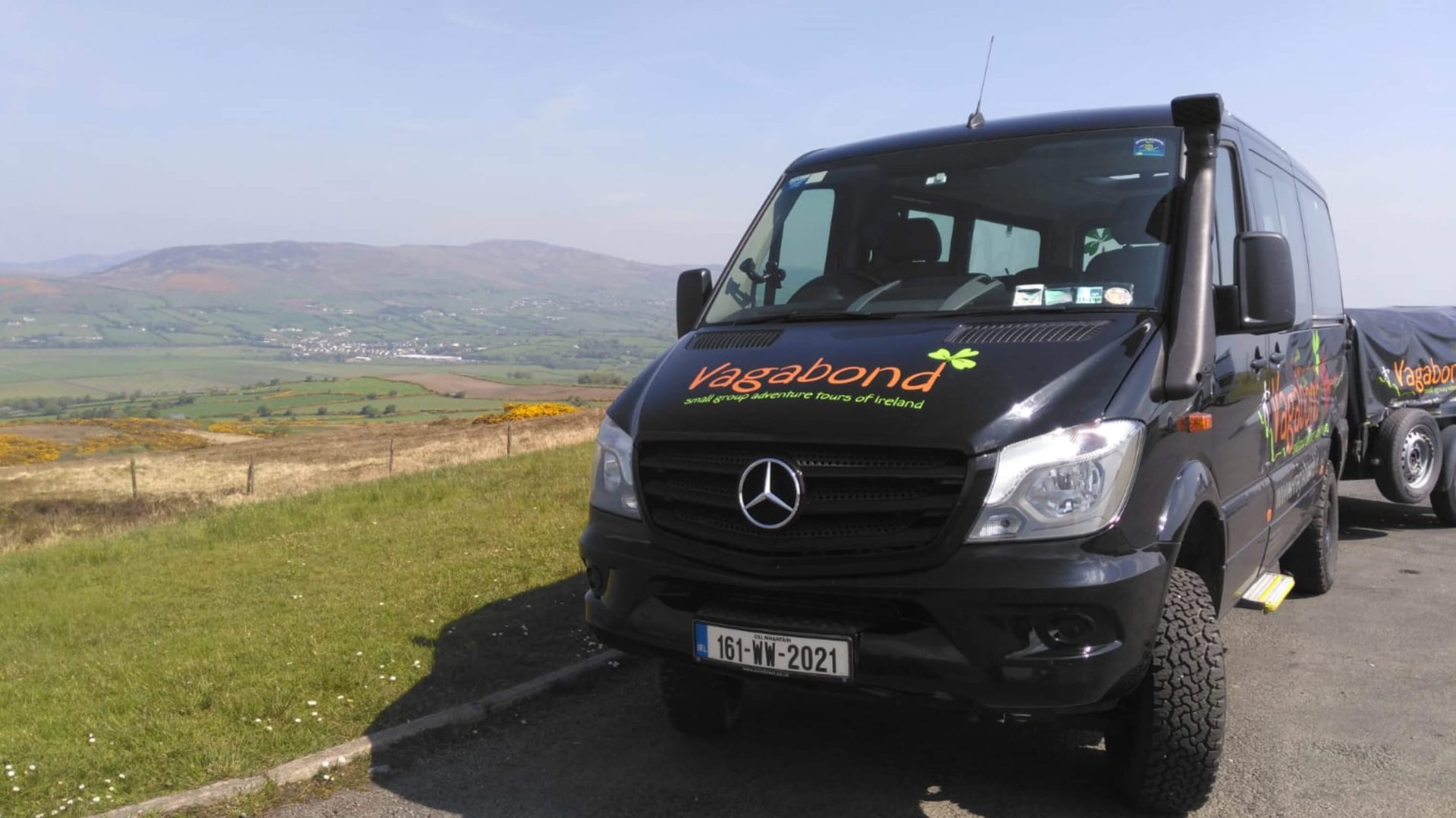 What Temperature to Expect in March/April in Ireland
Generally, temperatures are relatively mild in March and April. The average springtime temperature in Ireland is between 46 to 54°F.
It would be very normal to wake up to rays of glorious sunshine streaming through your bedroom window, only for wind and rain to arrive by the afternoon.
Lambing Season
Springtime in Ireland means lambing season. With millions of sheep in Ireland, you are guaranteed to see adorable lambs playing in green fields.
Almost all Vagabond and Driftwood tours include a fun, hands-on visit to a sheep farm. See these cute creatures up close. Enjoy a sheep herding demo from a talented sheepdog and see a sheep being sheared. You may even be able to feed a lamb!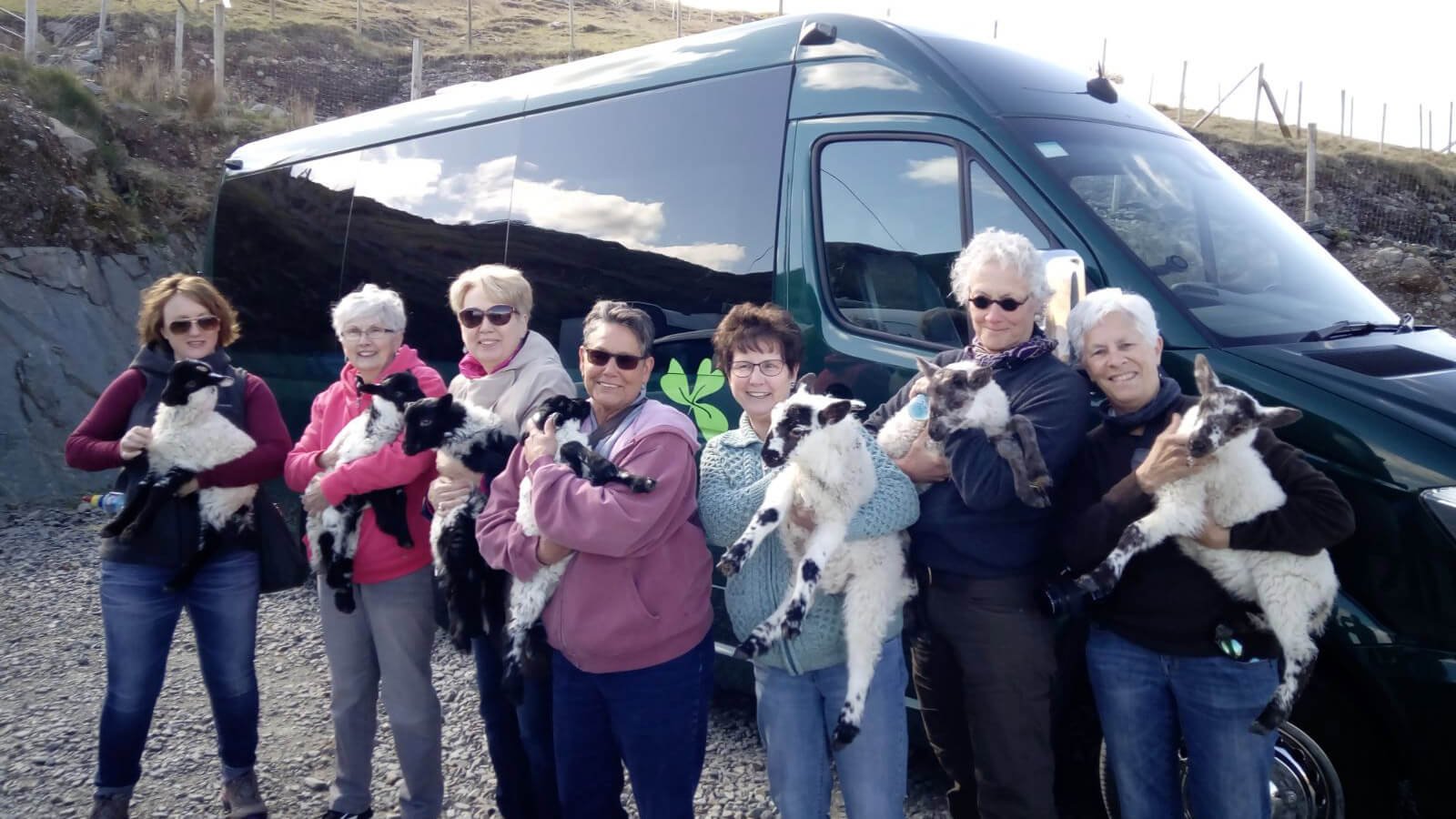 Spring Flowers in Ireland
A riot of colour explodes across the Irish landscape in spring. Blooming flowers burst forth from hedgerows, gardens and parks. Woodland glades become carpeted with bluebells and wild garlic in April. In March, bright yellow daffodils grow, everywhere from suburban lawns to motorway verges.
It's a stunning feast for the eyes. And great material for your Insta account!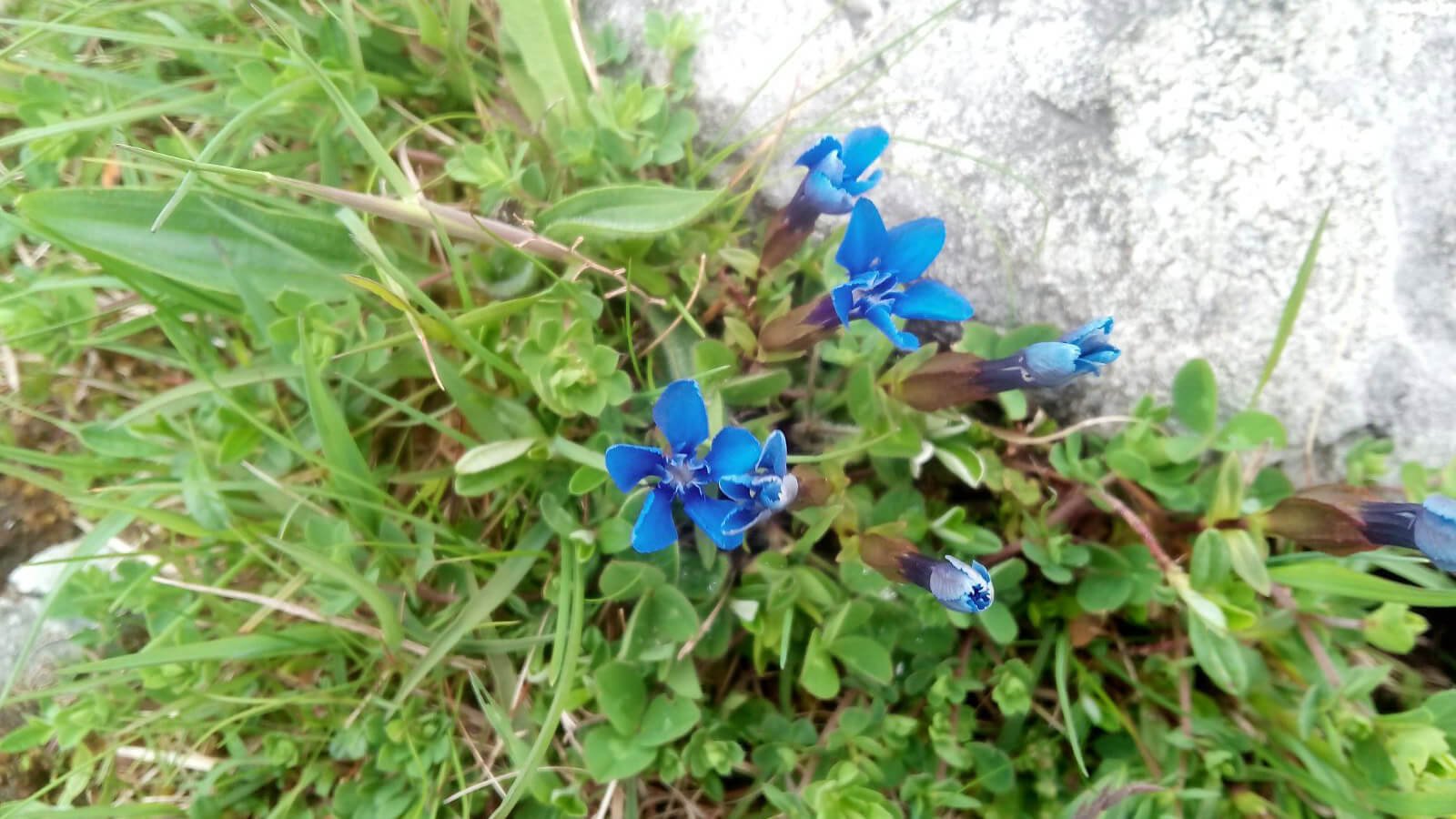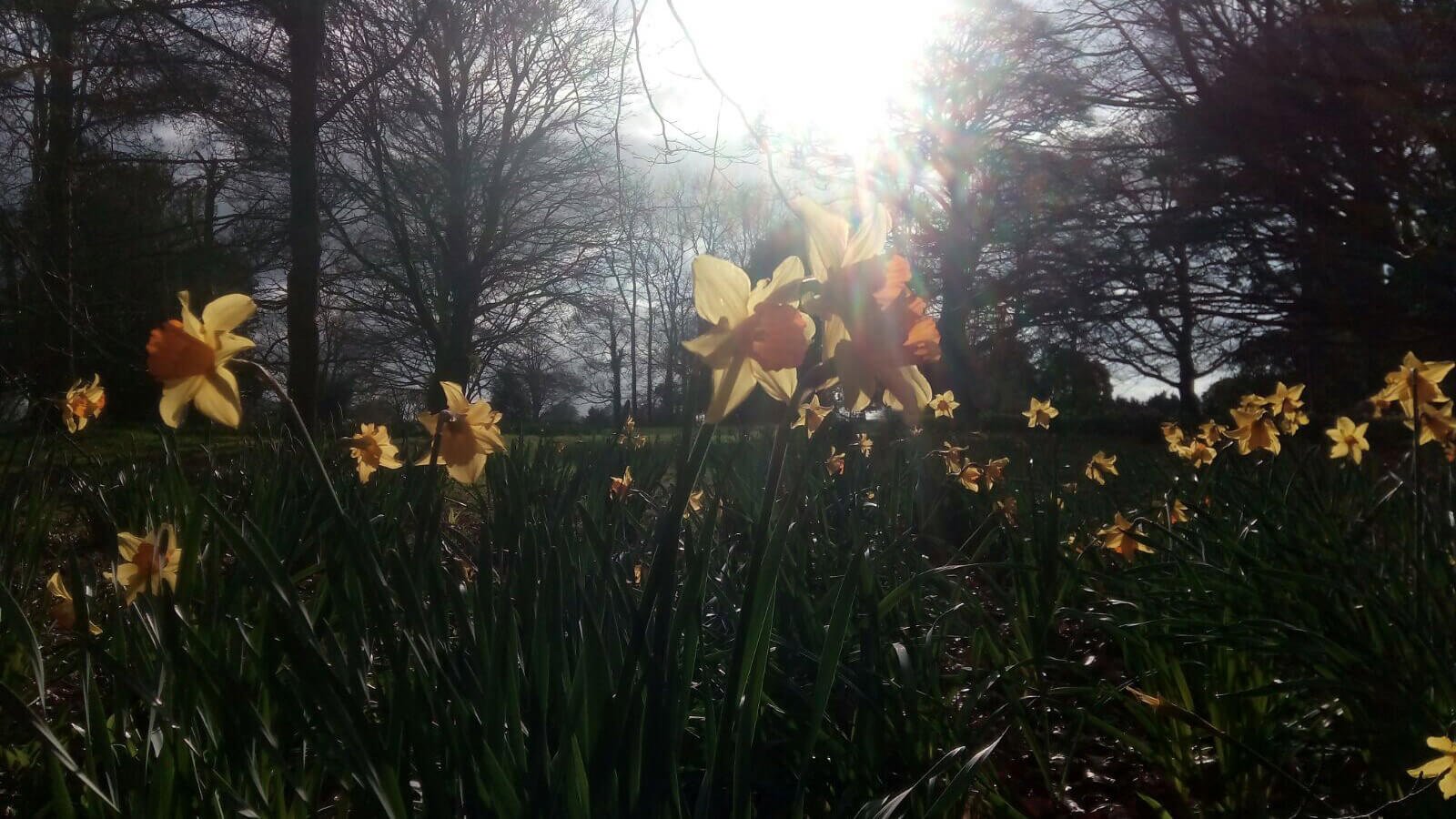 For more detailed information, contact us directly on info@vagabond.ie