Choosing when is the best time to visit Ireland?
It's possibly the most important decision you'll make when planning a trip to the Emerald Isle.
Springtime in Ireland has its fans. And the natural colours and cosy hearths of autumn in Ireland will always be popular.
But here we're making a case for coming to Ireland at the high point of its summertime; August.
Read on intrepid Vagabond (or Driftwooder!) to find out the very best things about visiting Ireland in August...
What's the Weather Like in Ireland in August?
Ireland's climate is temperate. Never too cold. Never too hot.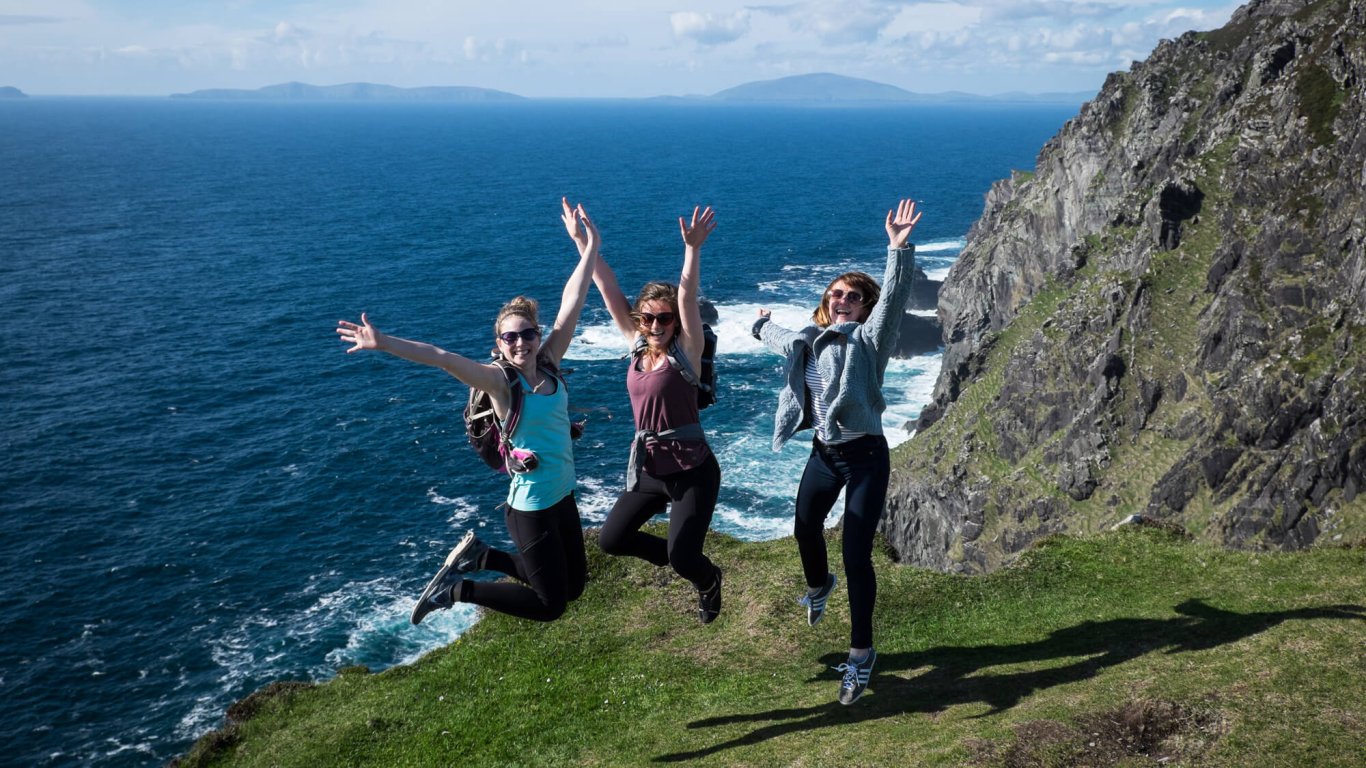 Visiting Ireland in August? Expect periods of settled weather and warm sunshine.
Unlike other European countries, Ireland simply doesn't get temperatures over 30°C (85°F).
😅 Did you know? The hottest temperature recorded in Ireland was 33.3°C (92°F). And that was back in 1887!
Don't Worry About Heatwaves!
A 'heatwave' in Ireland is not what it is elsewhere.
For locals, what we call a heatwave normally means two or more days where the average temperature is over around 25° (77°F).
August is technically Fall (or Autumn, as we call it here). The average temperature in Ireland in August ranges between 57 and 66°F.
Does that sound cool? We find it's an ideal level to get out and explore, without getting too hot or too cold. Perfect for hiking, biking and other Vagabond activities.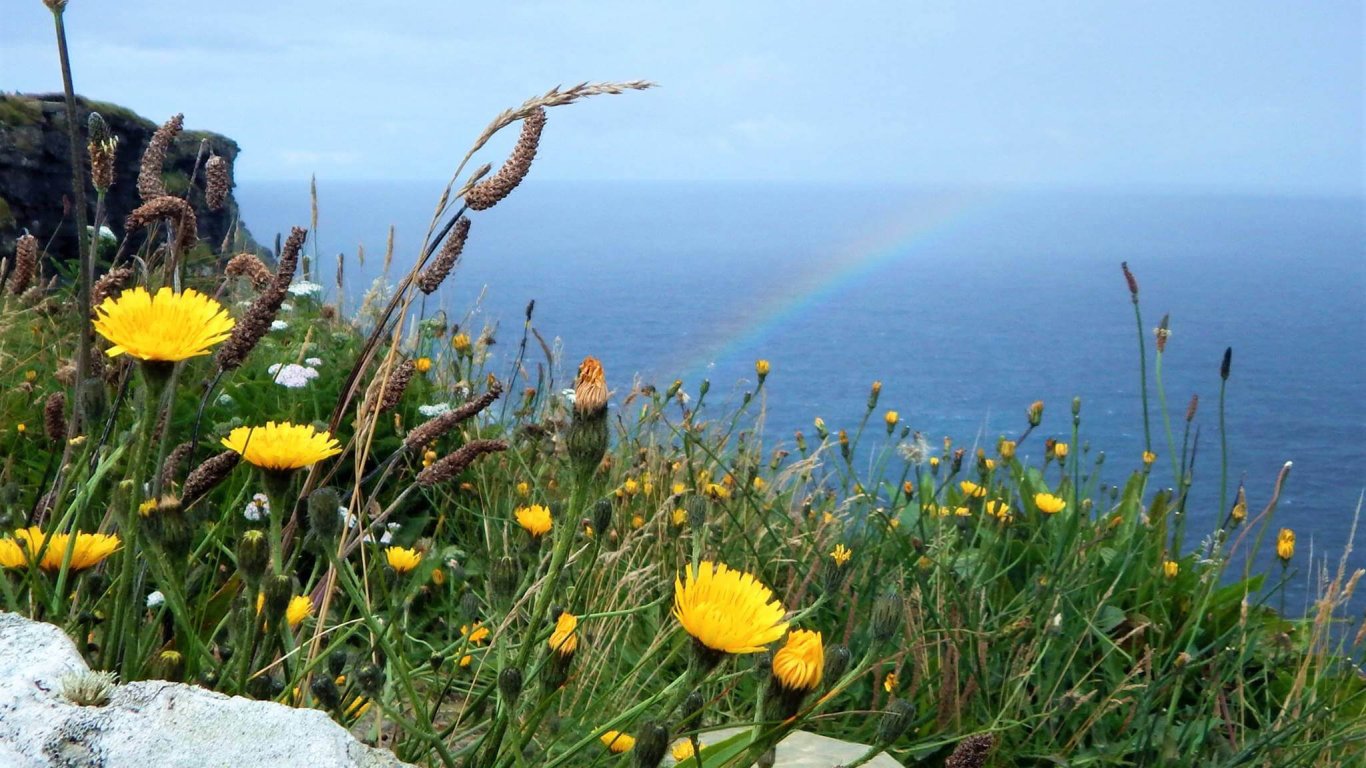 How much does it rain in Ireland in August?
Irish weather is famously unpredictable. Whomever coined 'four seasons in one day' must have been Irish!
So, just like any month, August in Ireland can sometimes bring rain showers.
It pays to be prepared. We recommend you pack a number of flexible clothing options. You'll then be able to adapt to changing weather.
What to pack for Ireland in August
2 Pairs of lightweight long synthetic pants such as nylon & polyester – they dry quick and are way more breathable than cotton.
2-3 T-Shirts – once again, a mix of cotton and synthetic is best.
1–2 long sleeved shirts – Good for those cooler days or to protect against the sun's rays.
1 pair of shorts – for sunny days!
1 medium weight long sleeved layer such as a fleece or pull over.
1 lightweight good quality rain jacket, Gore-Tex or PVC coated nylon.
A wide brimmed hat and sunglasses.
Bug spray – Particularly in the late summer months.
1 swimsuit – For a refreshing dip in the ocean, or if you're taking part in one of our water sports activities.
1-2 changes of comfortable clothes – For when you reach your accommodation and want to go exploring, or simply enjoy a pint.
No need for anything too formal in the evenings. Dress codes in Ireland tend to be lean towards the casual side of smart/casual.
Don't forget your pyjamas!
Read more about what to pack for your Vagabond or Driftwood tour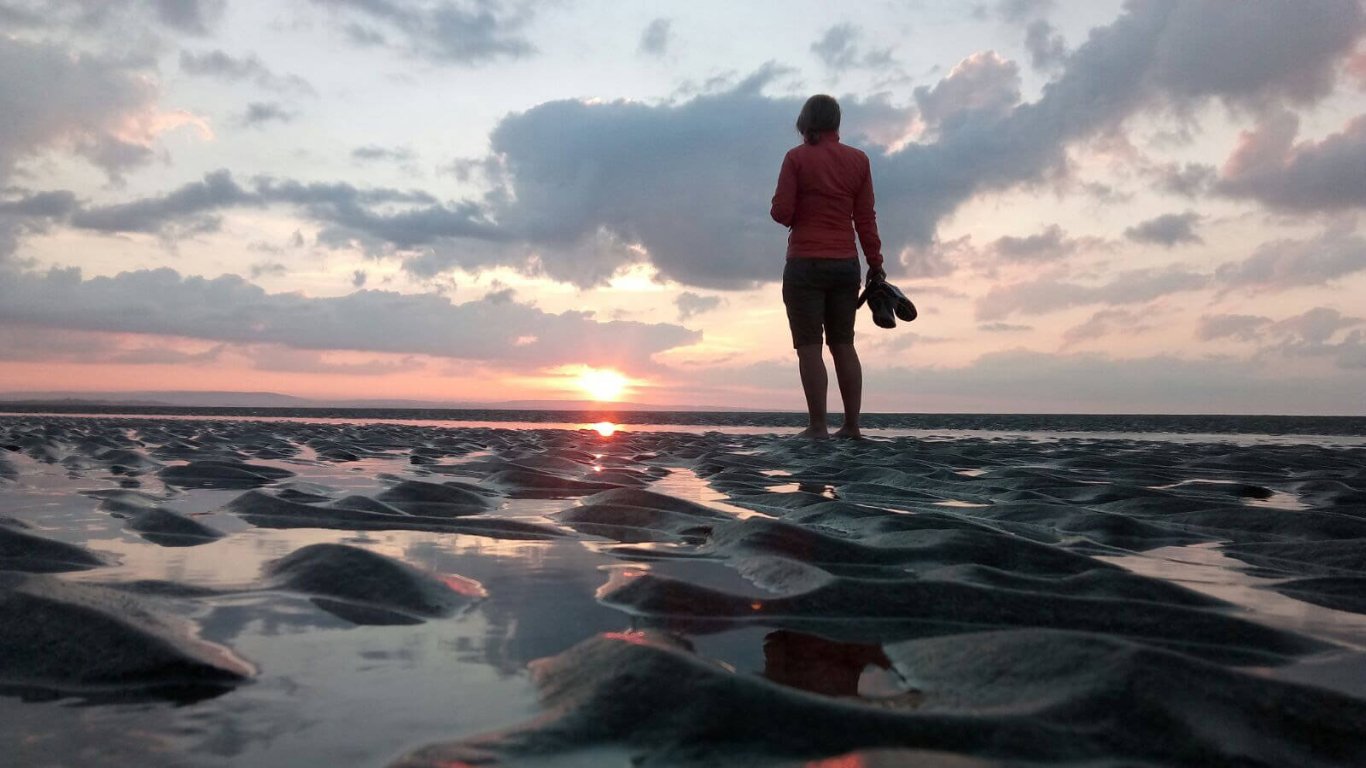 Land of the 10pm Sun
Summer evenings in Ireland are lo-o-o-ng. We experience a big contrast in daylight hours between summer and winter.
You'll enjoy between 14-16 hours of daylight in August. Sunset can be as late as 10pm.
More of a morning person? Beautiful Irish sunrises happen as early as 5am during August.
What Will I See Around Ireland in August?
Ireland in August is beautiful. It's a great time of year to visit. Many wildflowers are in bloom in the hedgerows and on the hillsides.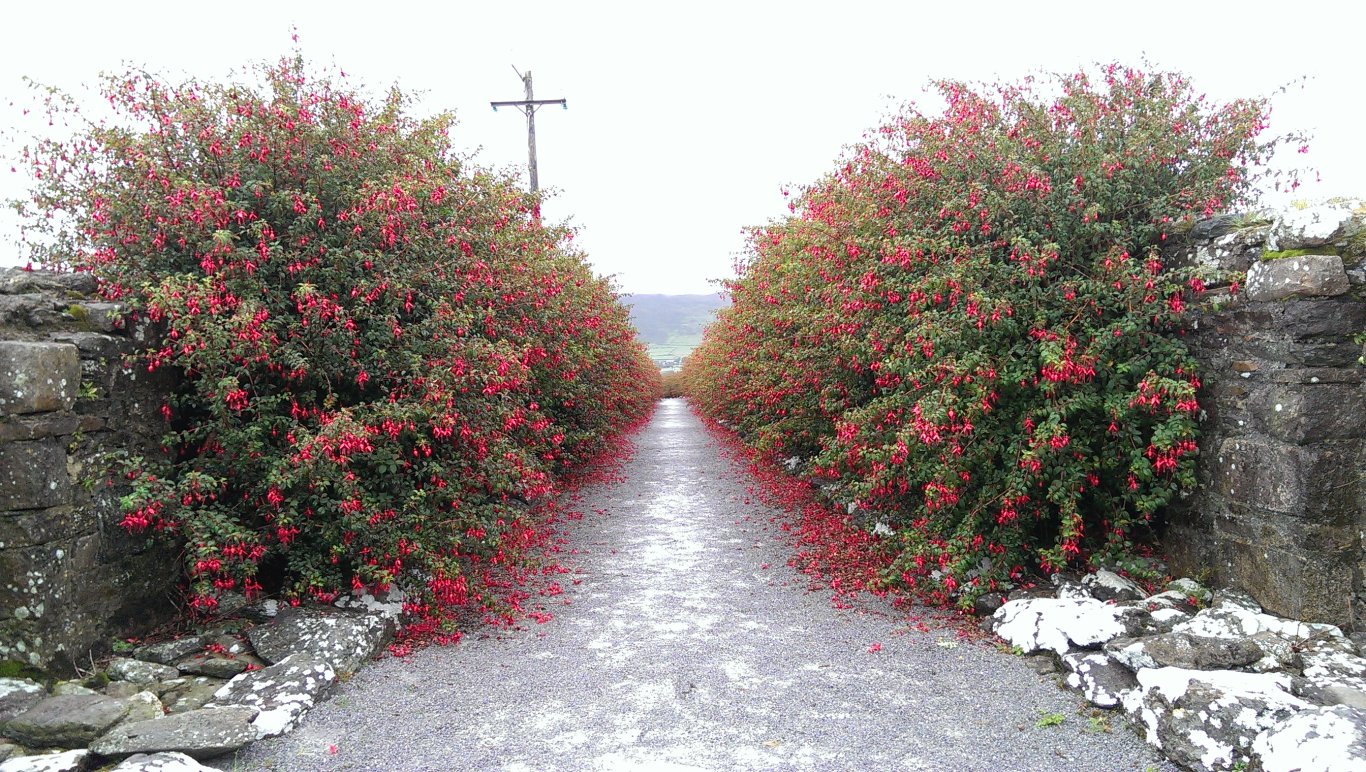 Irish wildflowers to look out for in August include:
fantastically bright red/purple fuchsia
vibrant orange montbretia
vivid purples and creamy white of blooming heather (in the mountains)
Read more about Irish wildflowers
Wildlife in Ireland in August
You may be lucky enough to spot Irish wildlife in August too. Look out for eagles, foxes, hedgehogs, badgers and stouts while hiking or cycling with us.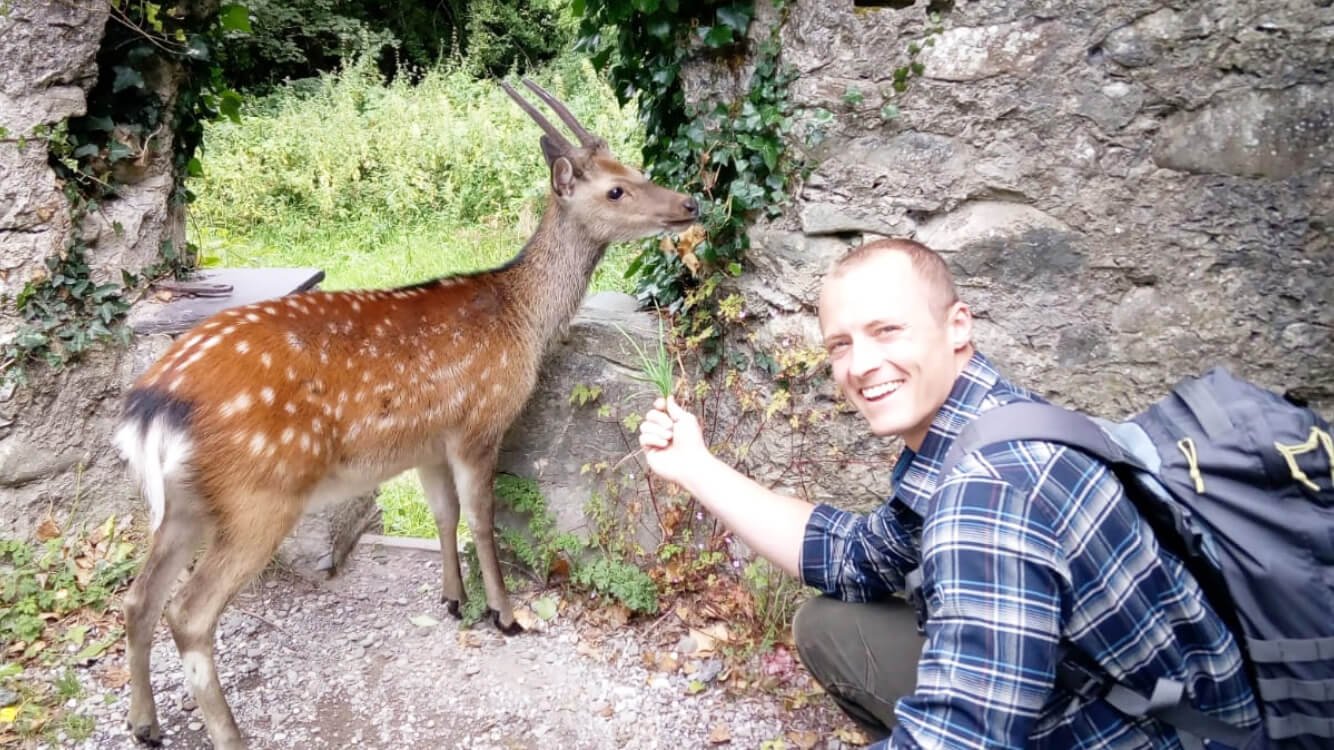 A herd of native red deer inhabit Killarney National Park. Sometimes these magnificent animals make a guest appearance when we visit! Not all of Ireland's wildlife is to be found on land. The oceans surrounding Ireland are home to whales, dolphins and sharks as well as seals and a wealth of seabirds.
Get Wet And Wild
August is a perfect time to hop on one of our guided boat tours to meet cute seabirds (like puffins), experience marine wildlife and see Ireland's stunning coastline.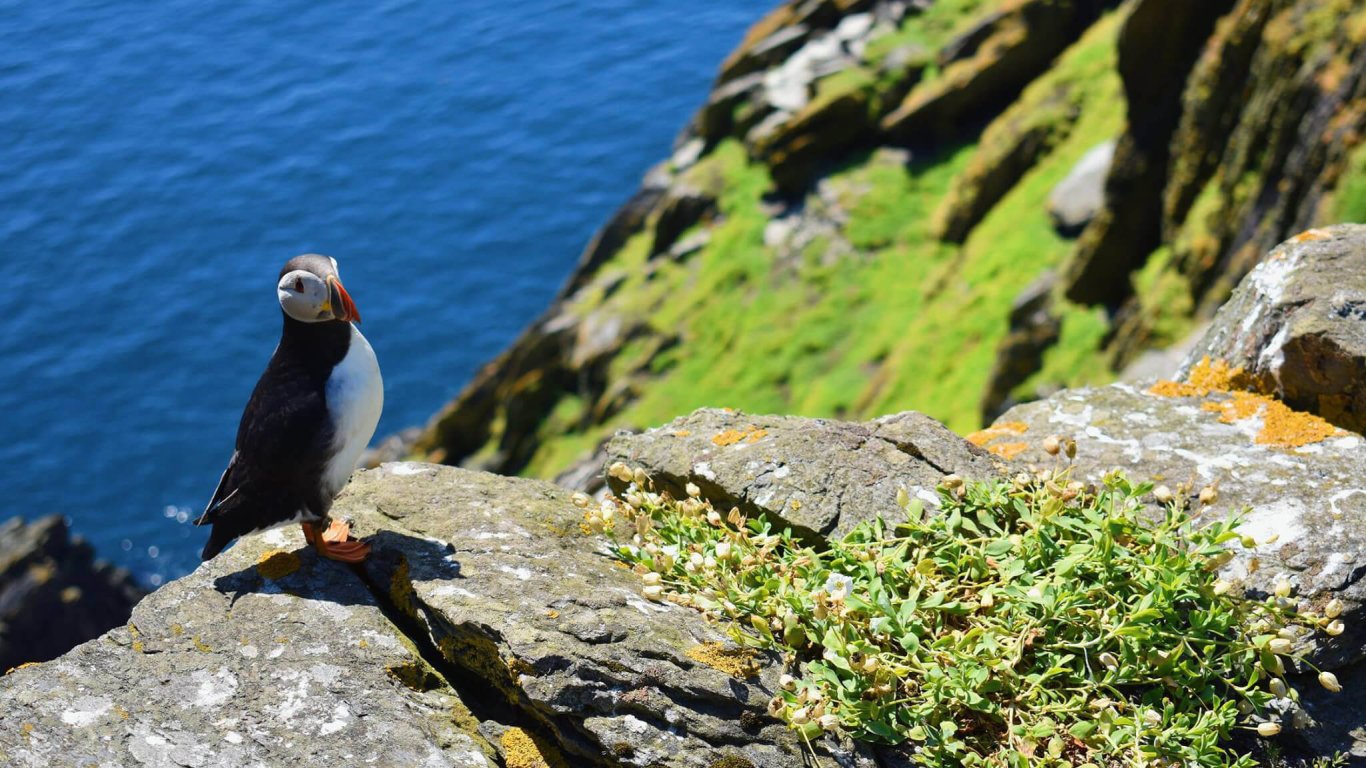 These Vagabond and Driftwood tours all feature boat trip options:
Whats on in Ireland in August?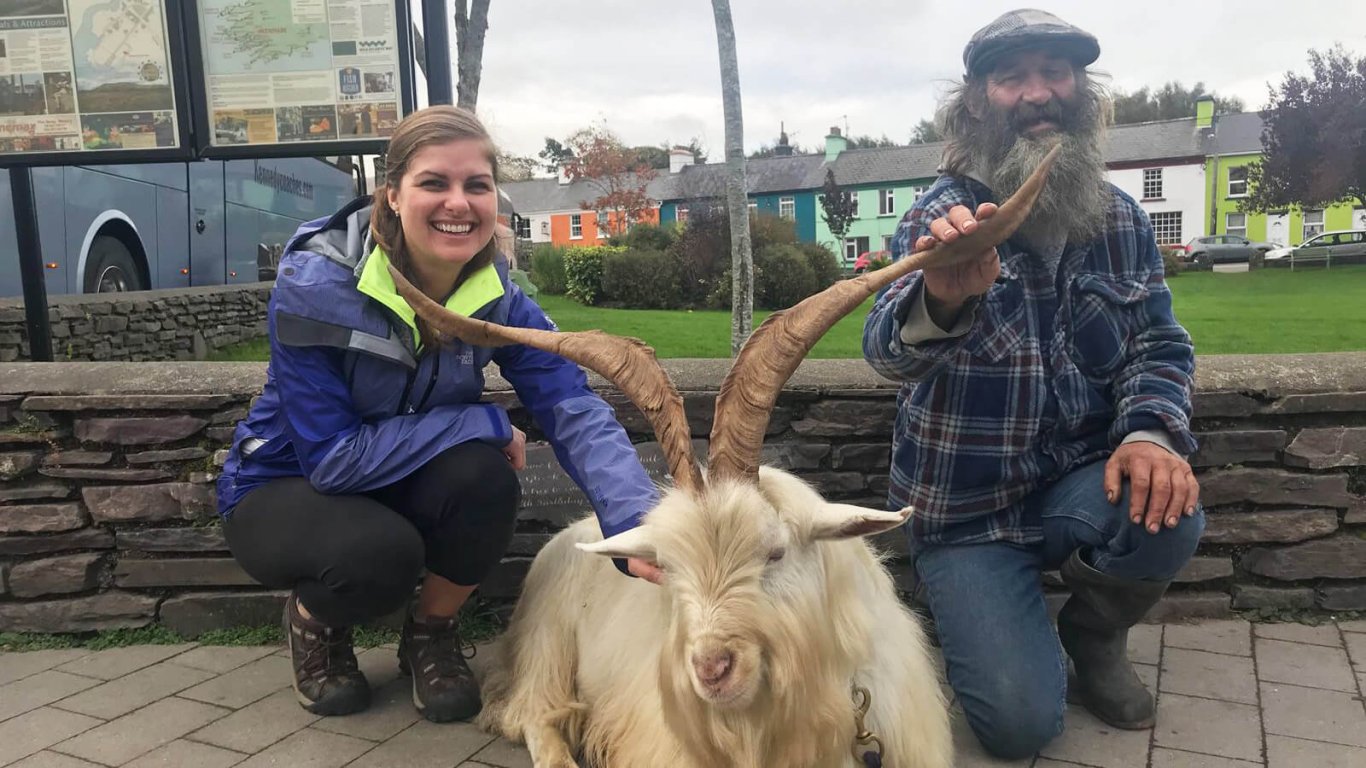 At over 400 years old, Puck Fair is one of Ireland's oldest festivals. It's not just concerts, storytelling, traditional music, dance and fireworks; the festival highlight is the crowning of a wild mountain goat as king over the town.
A week long celebration of Irish and international arts and creativity. Enjoy live classical music, theatre, dance and art. Even if you just stroll the streets, the Kilkenny will be buzzing during festival week.
The heart of the Rose of Tralee Festival is a rather quaint beauty pageant - no bikinis here! Global entrants from the Irish diaspora compete to be crowned Rose. On the streets of Tralee, thousands of people gather for street entertainment, live concerts, food markets, fireworks and parades.
Want to go genuinely off the beaten track? Head to rural Durrow for a festival that's outstanding in its field. Come to find Ireland's best scarecrow. Stay for the creativity, music, food and country hospitality.