Celebrating your anniversary?
Visiting your Irish cousins?
Or perhaps you are discovering your Irish ancestors?
Read on to find out why Driftwood Tours is the perfect choice for senior travellers!
Small Group Tours Means Personalised Service
Each and every one of our passengers gets a personalised service. Because there'll never be more than 15 other guests on your Driftwood tour, your VagaGuide tour guide can devote special attention to you.
"Superior service, perfect small hotel choices, felt very non-touristy. Did and saw things we would never have planned.

Stayed busy but had good amount of free time. Couldn't recommend it more. Very easy and fun way to travel, especially through Ireland!"

Julie B, Tennessee (TripAdvisor - August 2017)
With us, you are never just a number.
Unlike normal bus tours, your friendly VagaGuide will know you by name.
The slick and comfortable Mercedes-Benz mini-coaches on Driftwood Tours are compact in size.
That means your VagaGuide tour guide can hear any questions you may have, even from the back seat!
Take Ireland at Your Own Pace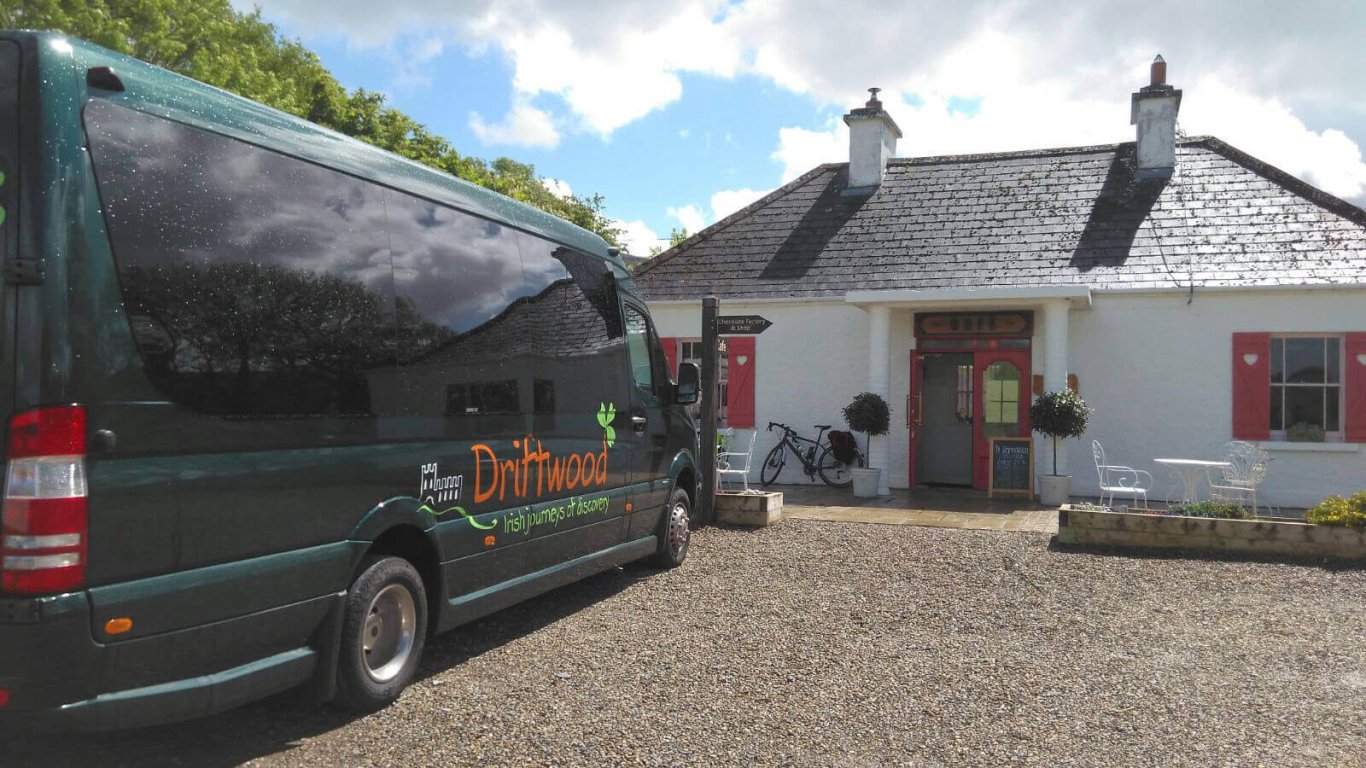 The easy pace of Driftwood Tours means there's no need to worry about hurrying from spot to spot.
Our highly-trained guides can accommodate everyone's fitness and mobility levels.
If you walk with a cane, or have a condition that makes exertion challenging, there's absolutely no need to worry. You're in good hands.
"Our tour guide was very knowledgeable, friendly and caring.

We traveled with a mobility scooter. Every effort was made to help and accommodate that need. I would highly recommend Vagabond."

wltthr3, Alabama (TripAdvisor - April 2019)
Lots of Time to Explore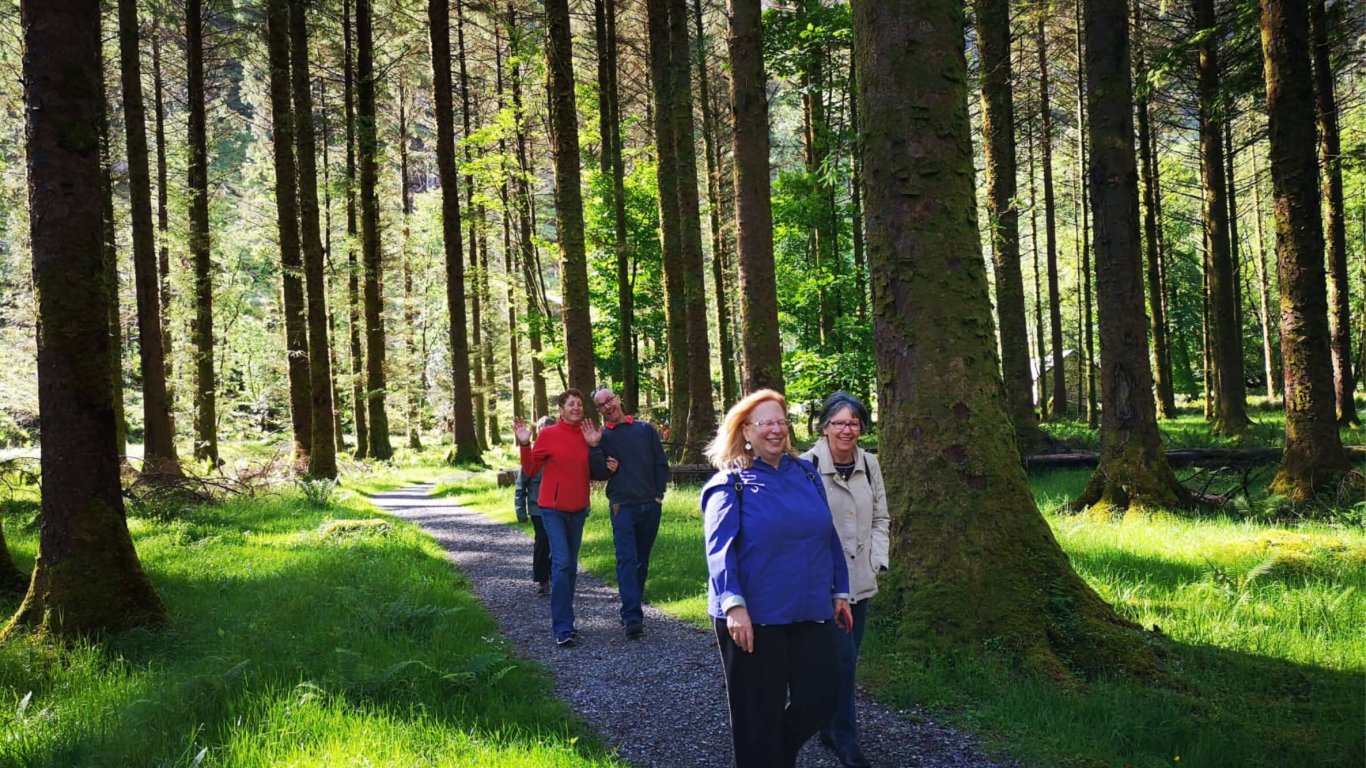 Our flexible itineraries leave you plenty of time to stretch your legs.
Stroll quaint villages and explore the best of Ireland's spectacular natural scenery.
Great Value Tours of Ireland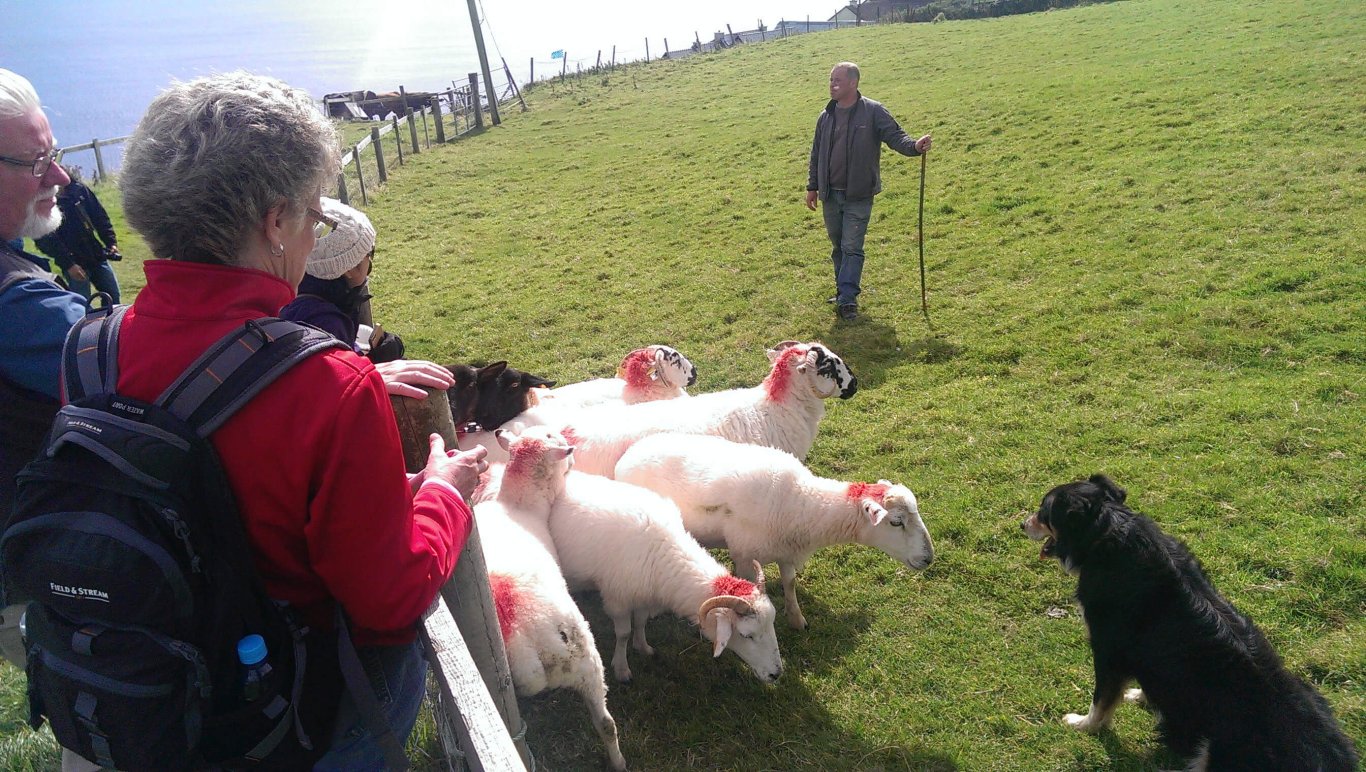 Our Driftwood Tours offer not only the best guided tours of Ireland for seniors, but the best value as well.
All of our departures are 100% guaranteed from the moment you confirm your tour. We're proud to say we've never cancelled a tour due to low passenger numbers.
Find out more about our guaranteed departures promise
Unique Irish Experiences
Stay in an Irish Castle
Stay in beautiful and historic Irish castles while on a Driftwood tour.
Our 7 Day Driftwood Irish Castles & Kingdoms Tour features a magnificent castle stay at Ballyseede Castle Hotel in Kerry.
Good Food, Great Pubs and Live Music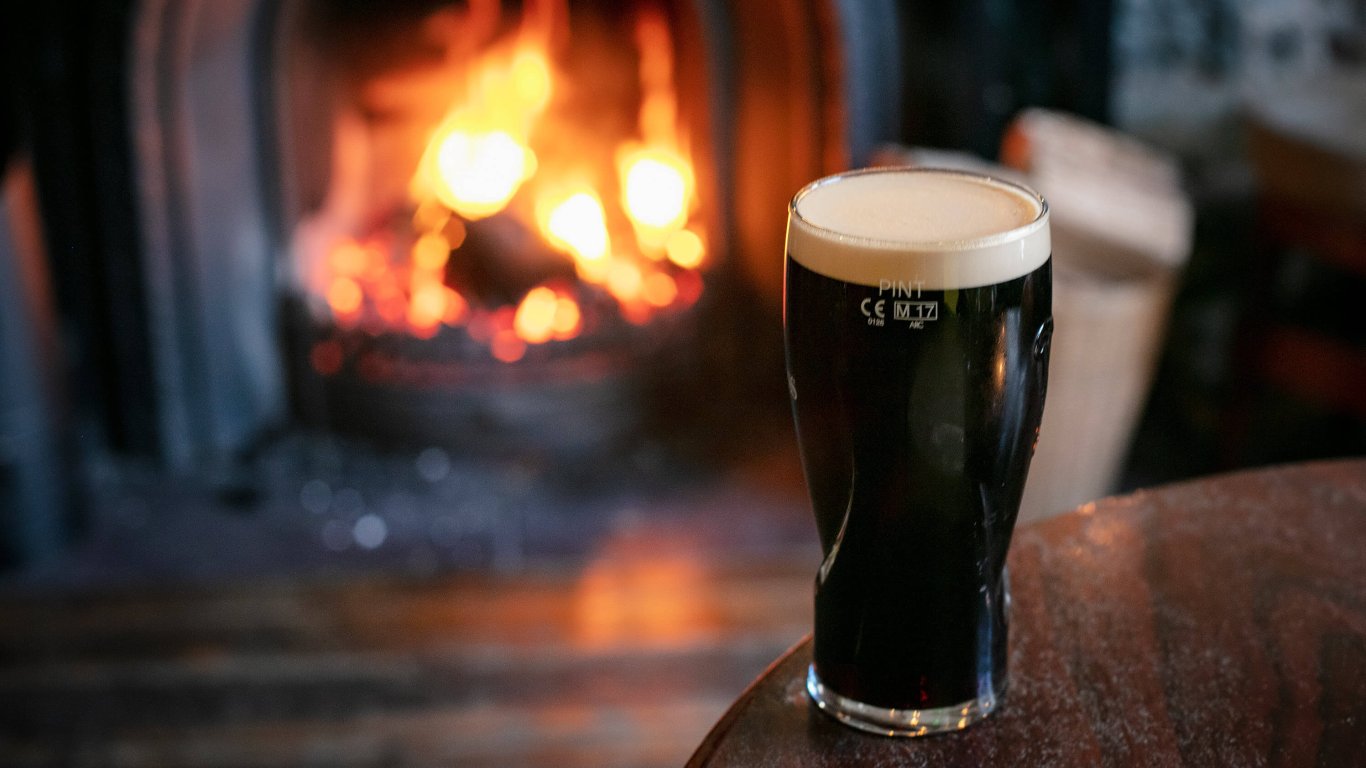 Rely on our expert VagaGuides to show you all the delights Ireland has to offer.
Enjoy fresh, local food and an evening menu of fun pubs and live, traditional music.
Convenience Before and After Your Tour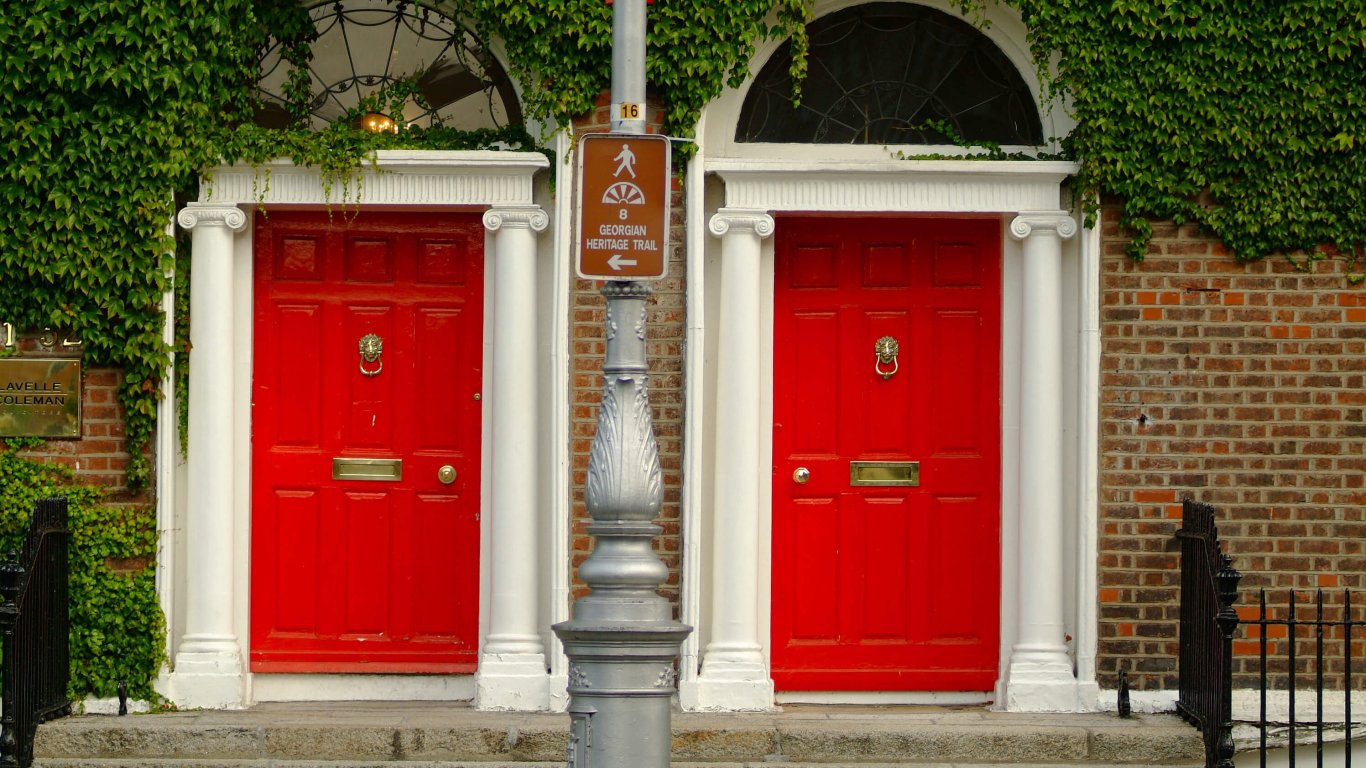 All Driftwood Tours start and end at the Grand Canal Hotel in Dublin.
Because we pick you up and drop you off here, staying at the Grand Canal Hotel gives your trip added convenience.
Of course, you are free to choose your Dublin accommodation. A
s a Driftwood passenger, however, you'll receive a discounted rate at the Grand Canal Hotel.
Celebrate Your Anniversary In Ireland
25th. 40th. 50th.
No matter which anniversary you're celebrating, we know you want something truly special.
What better way to mark your magical union than with an incredible Irish journey of discovery?
We truly set out to exceed expectations at Driftwood Tours.
Our amazing destinations, years of experience and highly-trained guides ensure that you and your partner will have the most unforgettable experience of Ireland.
Free to Chat?
We'd love to talk!
Contact Michael, Dee or John, our friendly experts via enquiries@vagabond.ie
Or give us a call on our USA toll-free number: +1 833 230 0288
🕓 PLEASE NOTE: Our office hours are 9:30am – 5:00pm Irish time (GMT).
If you ring outside these hours, just leave a message and we will get back to you as soon as possible.