Hello from Ireland, I'm Danielle 👋
Every day, I'm asked to recommend the best Ireland vacation packages for seniors.
I always point people in the direction of Driftwood Journeys of Discovery.
The group size is small, the flexible itineraries are focused on culture and the reviews from recent guests are 5/5!
Now read on to learn why I reckon Driftwood Tours are the perfect choice for senior travellers...
Small Group = Personal Service 🚐
With Driftwood, you are never just a number.
There are NEVER more than 15 guests on any Driftwood tour of Ireland.
With this small group size, each and every one of our guests benefits from personalised service.
Our tour guide team go above and beyond to devote special attention to everyone on board, tailoring each day's activities to the group's taste.
I guarantee that your VagaGuide will be on first-name terms with you during your tour.
What's more, being in a small group allows you time to get to know your fellow travel buddies.
"Andrew, our guide, took such good care of everyone and was funny and kind and knowledgable ..."

The group was perfect. I enjoyed that the group was small enough to get to know each other and to enjoy each other throughout the tour.

Liz - TripAdvisor, September 2023
Unlike normal bus tours of Ireland, our slick and comfortable Mercedes tour vehicles are compact in size.
Not only does that allow your Driftwood group to explore off the beaten path, it means your VagaGuide can hear — and answer — all of your questions.
And, most importantly, you can hear your VagaGuide's stories, songs and jokes, even from the back seat!
Ireland Tours — But At Your Own Pace 😌
There's no rush with Driftwood.
Driftwooders don't hike, they stroll!
In contrast to our active tour style, which features adventure activities, the amount of walking on a Driftwood itinerary each day is kept to a minimum.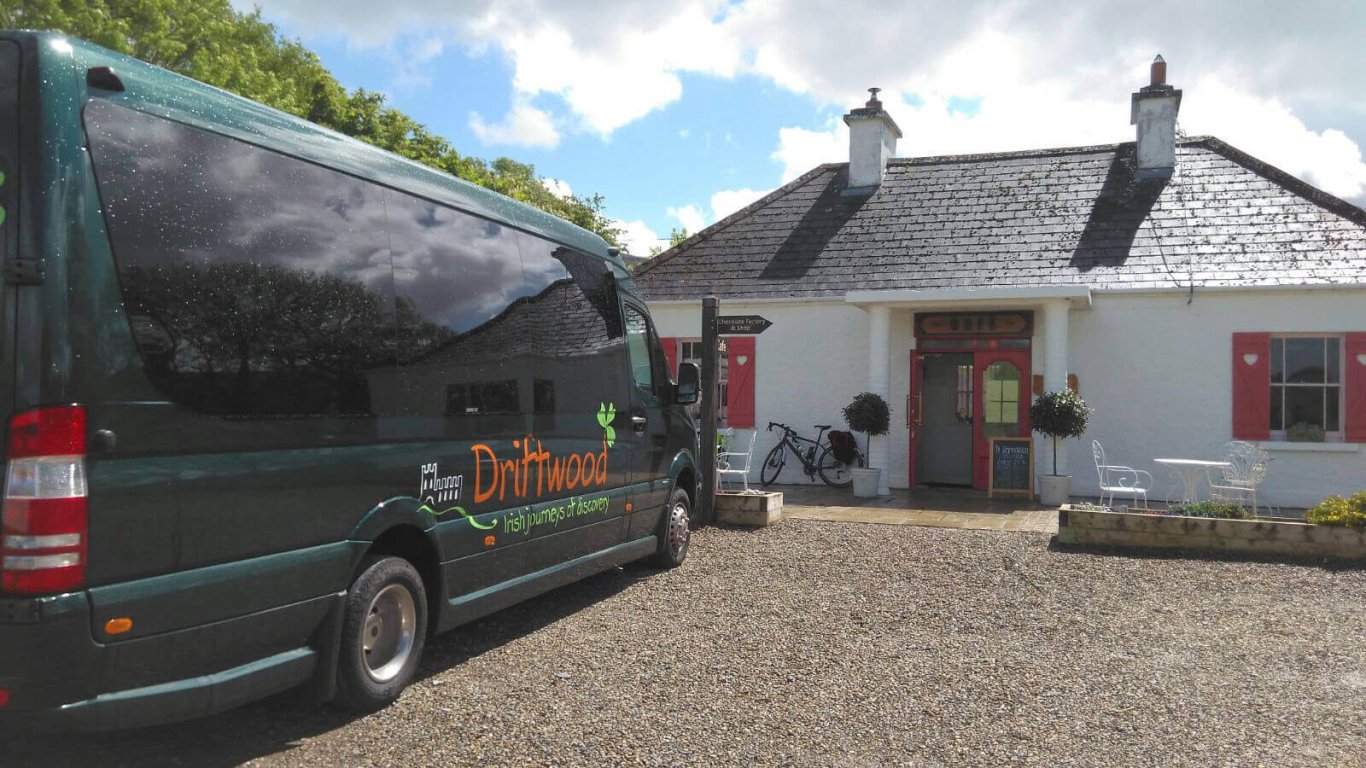 Our VagaGuides are highly-trained to accommodate every guest's fitness and mobility levels.
If you walk with a cane, or have a condition that makes exertion challenging, there's absolutely no need to worry. You're in good hands.
Quality Time To Explore 🏰
Driftwood itineraries leave you plenty of time to stretch your legs.
Forget about hurrying from tourist spot to tourist spot.
By focusing on smaller towns and less-visited attractions, Driftwood gives you the best possible experience.
Stroll through quaint villages, stopping to shop for souvenirs and browse craft shops.
We'll bring you to the best of Ireland's spectacular natural scenery where you can breathe in the fresh air and really connect with Ireland.
"While it's a scheduled tour, they gave us the opportunity to make additional stops to see more sights if the time allowed. We never felt rushed or that we missed anything because of time ...

It was so nice to have your time in Ireland planned out, and you can let someone else do all the driving. I could take a nap or talk with my fellow travelers!

This tour allows you to see the beautiful countryside and historical sights and time for shopping."

Caroline - TripAdvisor, September 2023
Relax into your seat for a once-in-a-lifetime journey of discovery to our favourite hidden gems around Ireland.
Superb Value Tours of Ireland 💰
Driftwood are not only the best tours of Ireland for seniors, but the best value as well.
Just look at what we include in the price of our fabulous 11 Day Driftwood Discover Tour of Ireland:
Wow!
All of that is before you get to the optional extras and secret destinations that your VagaGuide will inevitably mix into your tour.
I'm proud to say that all of our departures are 100%guaranteed from the moment you confirm a booking with one other guest.
Unique Irish Experiences 🐑
What's the best way to get to know culture in Ireland?
We think it's by meeting locals and experiencing Irish history, culture and hospitality.
Authentic and memorable Irish cultural experiences are guaranteed with Driftwood
Stay In An Irish Castle Hotel
You don't just hear about history on a Driftwood Tour, you sleep in it!
We've selected elegant and historic castle hotels around Ireland that we know you'll love.
Soak up centuries of history as you indulge in modern comforts and delicious dining.
Expect a warm welcome and hotel features including battlements, towerhouses, landscaped gardens and open fireplaces.
You might even encounter a ghost who once made your castle hotel home!
For example, our 7 Day Driftwood Irish Castles & Kingdoms Tour features a magnificent castle stay at Ballyseede Castle Hotel in Kerry.
Great Food, Pubs & Music 🍲
Visiting authentic Irish pubs and restaurants during your tour of Ireland is a memorable experience.
Savour seafood chowder, Irish brown bread and butter as well as warming Irish stew and delicious desserts.
These are just some of the foods you'll get to sample as your tour circles around Ireland.
We are strongly committed to supporting locally-produced, Irish-made foods that are grown, caught and cooked in the communities we visit.
That's the real flavour of Ireland!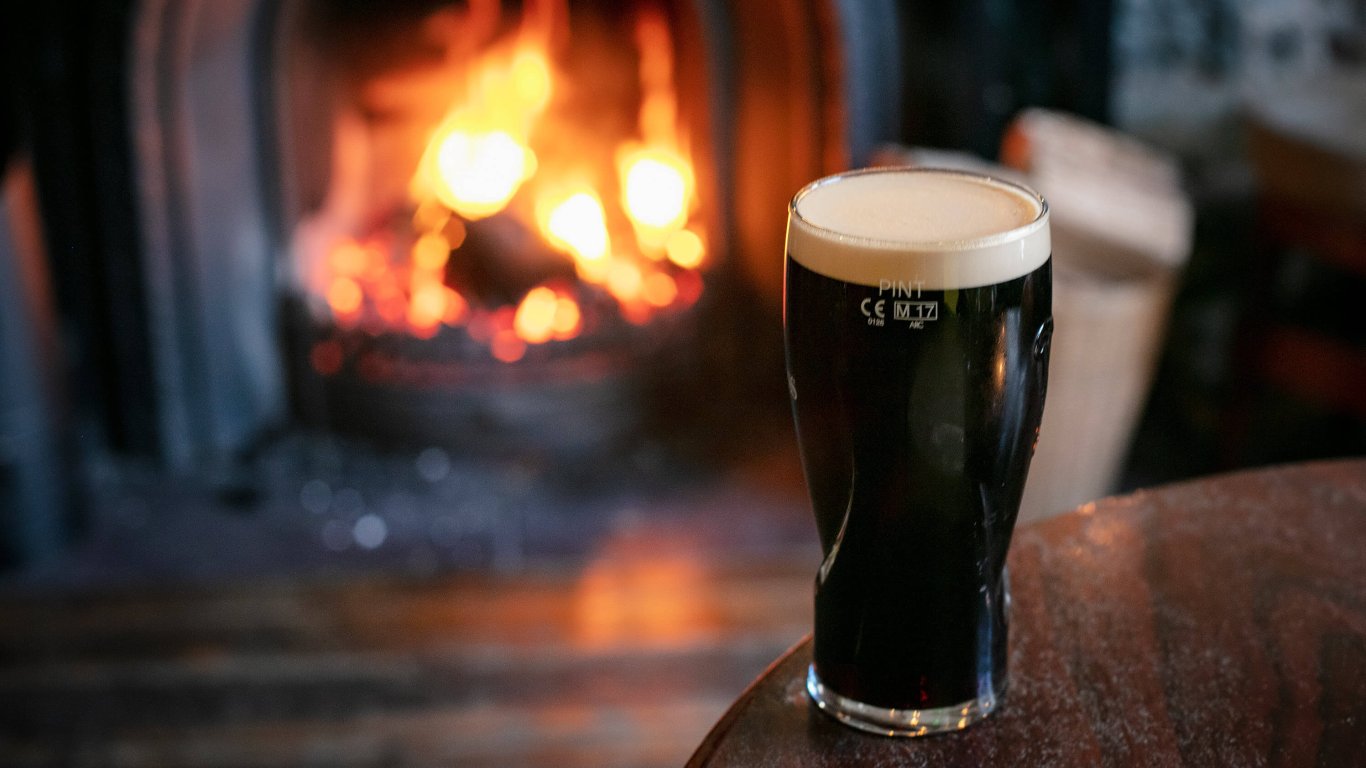 On the evening menu is live traditional music!
Rely on our expert VagaGuides to receommend their favourite eateries and music venues in each town you visit.
We'll show you all the delights Ireland has to offer.
Convenience Before & After Your Tour 🚐
All Driftwood Tours start and end at the Grand Canal Hotel in Dublin.
Because we pick you up and drop you off here, staying at the Grand Canal Hotel gives your trip added convenience.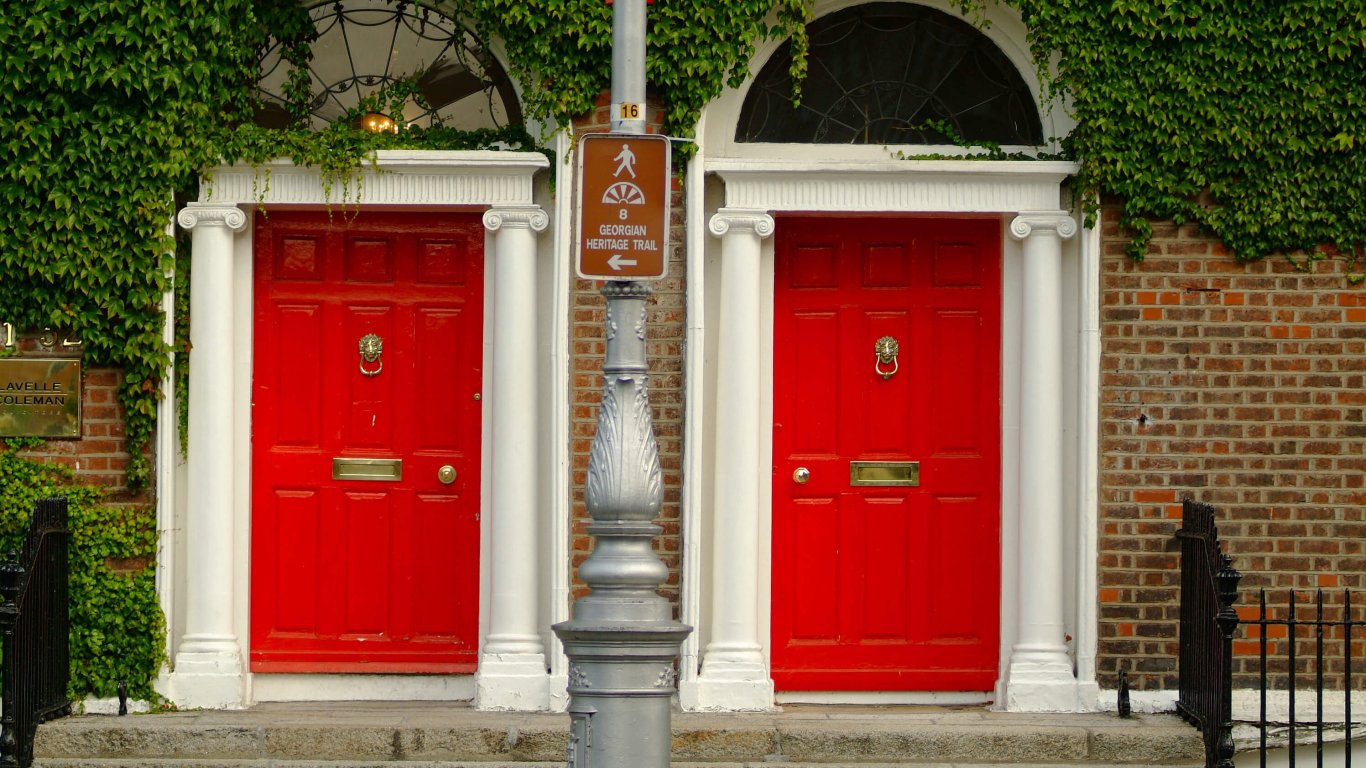 As a Driftwood passenger, you'll receive a discounted rate at the Grand Canal Hotel. Of course, you are free to choose your Dublin accommodation.
Celebrate Your Milestone In Ireland
25th. 40th. 50th.
No matter which anniversary you're celebrating, we know you want something truly special.
What better way to mark your magical union than with an incredible Irish journey of discovery?
We truly set out to exceed expectations at Driftwood Tours.
Our amazing destinations, years of experience and highly-trained guides ensure that you and your partner will have the most unforgettable experience of Ireland.
Free to Chat?
We'd love to talk!
Contact Michael, Dee or John, our friendly experts via enquiries@vagabond.ie
Or give us a call on our USA toll-free number: +1 833 230 0288
🕓 PLEASE NOTE: Our office hours are 9:30am – 5:30pm Mondays to Thursdays and 9:30am – 5:00pm Fridays.
We work to the Irish timezone (GMT). If you ring outside these hours, just leave a message and we will get back to you as soon as possible.