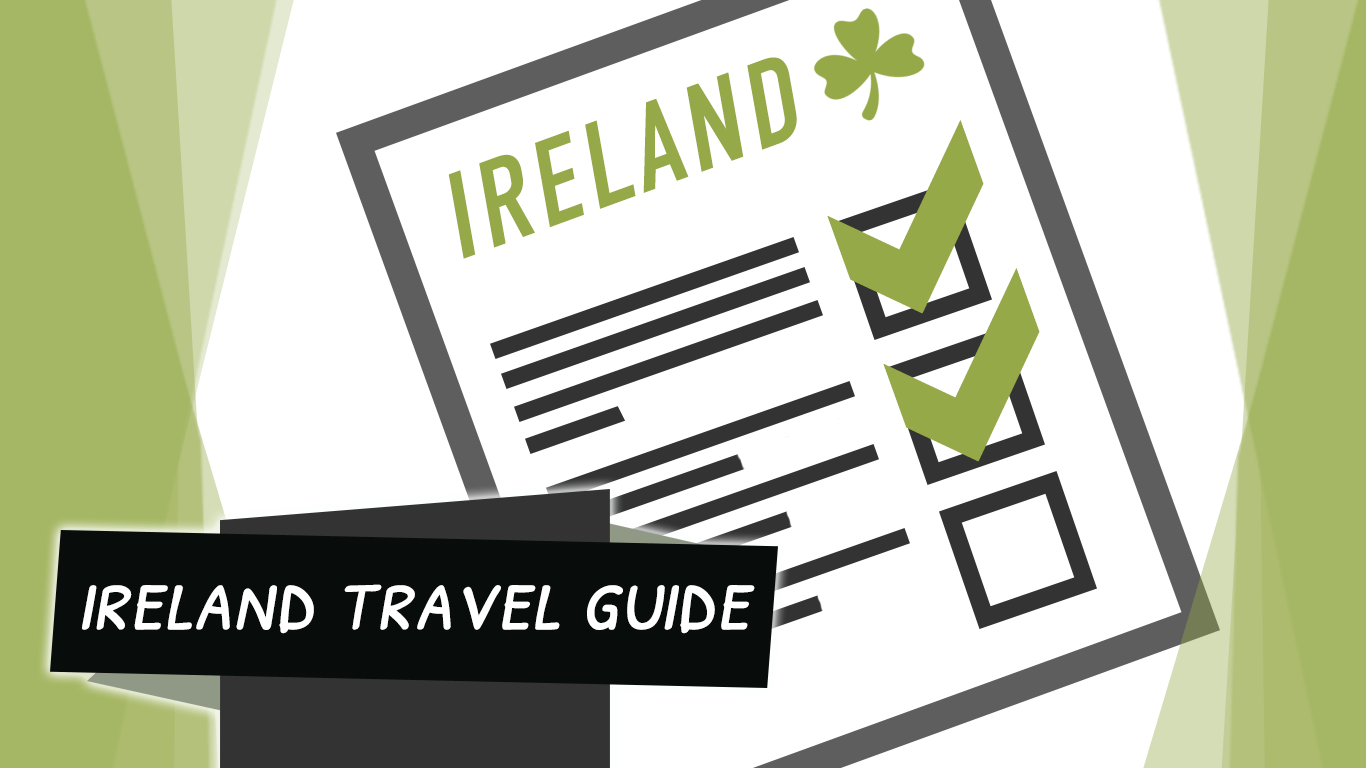 Ireland Travel Guide - What's In This Article
📅 How to decide the best time to visit Ireland; weather, daylights hours and peak times.
🧳 Tips and checklists for before your trip; how to prepare, pack and budget for your trip to Ireland.
🏞️ Our recommended Ireland bucket list;must-see sights and not-to-be-missed festivals.
🗺️ Where to go in Ireland; guide to the best Irish towns to visit, which regions to focus on and what tour to choose.
📸 Dublin travel tips; fall in love with Ireland's cool capital city before and after your tour.
😉 Get to know Irish people and society; talk, tip and toast like a local.
🎻 All about Irish arts and culture; including the coolest music, most useful books and best movies about Ireland.
🥔 Irish food guide; get a taste of Ireland with recipes and topics like the Irish breakfast and eating vegetarian.
Before Your Tour - How to Prepare For Your Trip to Ireland
Confused? We're here to help! Get top tips, advice and packing lists below from our blogs.
✅ Essential Check List For Planning A Trip to Ireland
🛫 Guide to Saving Money on Flights to Ireland
🧳 How to Pack for Your Ireland Trip
💰 Budgeting + How Much Money to Bring to Ireland
📱 The Best Free Travel Apps for Ireland
---
When Is the Best Time To Visit Ireland
Any time is a good time to come to Ireland! Discover the unique appeal of each month and season.
📅 When is the Best Time to Visit Ireland?
🍃 Visiting Ireland in March or April
🍏 Visiting Ireland in September
🎉 Weird and Wonderful Local Festivals In Ireland
---
Best Irish Movies, Books, Music and Culture
Irish music and literature is famous. Ireland has also been the subject of many films. Your trip is the perfect opportunity to understand Irish culture better through the lens of the best Irish movies, books and music.
📚 Books to Read Before Going to Ireland
🎼 10 Irish Songs You Need To Know
🎻10 MORE Irish Songs You Need To Know
🎶 Where Did Irish Music Come From?
---
Travel Guide to Dublin Ireland
Arriving in a new country is always daunting. Ireland is no different. Here, we've tried to answer your most common questions.
✈️ How Do I Get From Dublin Airport to Dublin City Centre?
🛎️ Finding Hotel Accommodation in Dublin
📸 Non-Touristy Things To Do In Dublin
🚉 7 Easy Day Trips From Dublin By Dart
🍻 5 Best Traditional Pubs in Dublin
🍽️ Best Places To Eat in Dublin City Centre
😀 Fun Things To Do Near Grand Canal Hotel in Dublin
---
Guides to Irish Towns and Regions
🏞️ Ring of Kerry: Your Ultimate Guide
🏝️ Our Favourite Islands Off The Coast of Ireland
🚐 Tour Guide Mark's Causeway Coast Diary
🌳 Top Must-See Sights on the Beara Peninsula
---
Must-See Sights in Ireland
We love going off the beaten track. But there are some bucket list places in Ireland that you simply can't miss!
🏔️ The Best Scenic Places in Ireland
🏰 The Most Amazing Historical Places in Ireland
😯 9 Jaw-Dropping Sights Along The Wild Atlantic Way
🛥️ Your Essential Skellig Michael Survival Guide
🌄 Top Off The Beaten Path Places in Ireland You Must Visit
🛶 Fun Outdoor Things to Do in Ireland
🌼 Spot These 7 Irish Wildflowers On Your Ireland Trip
What are Irish People and Society Like?
💬 Funny Irish Phrases and Sayings
What's Irish Food Like?
10 Irish Food Rules You MUST NOT Break
Delicious Irish Food Festivals
Forage and Feast On Our 6 Day Epic Ireland Food Tour
Guinness for Santa Claus: Irish Christmas Food Traditions
Best of Irish Cuisine From Around Ireland
Five Burgers You Must Try When in Ireland
A Taste of Ireland At Home - Easy Irish Recipes
How to Make Seafood Chowder in 8 Easy Steps
Authentic Irish Soda Bread Recipe